Ever get frustrated that after a particularly steamy session in bed your sex doll wants to just roll over and go to sleep? No intimate pillow talk or positive feedback to be heard of.
Well fear no more, as the world's first talking sex doll can serve all your post-coital frustrations, as not only does she listen to you, she also responds with a personalised (and polite) answer.
And she does it all with a delightful Scottish accent.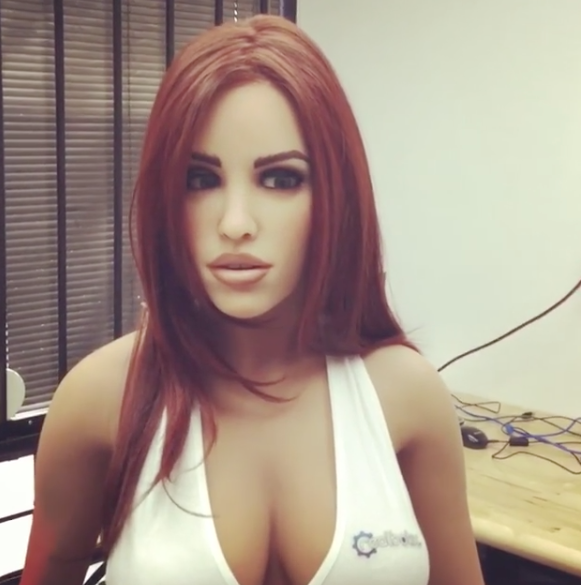 The Harmony 2.0, which is set to be released at the end of 2017, still has nine more months in the development phase, but was revealed on Instagram last week by RealDoll CEO Matt McCullen.
In her internet debut, Harmony is asked by McCullen: "How do you feel about sex?"
To which, she replies: "Sex is one of the most fascinating things in the world. I don't think there is anything wrong with it."
The silicon life-size doll has been created with 'AI' (we use that term very loosely), so that she has a persistent memory, allowing her to build up relationships with owners and remember unique facts about them.
For example, what you would like to eat for dinner or your favourite film.
Speaking to the Daily Star, McCullen said: "You will be able to say to her: "I'm hungry, what should I eat?" and she would say: "Well you told me pizza is your favourite food maybe you should have that".
"The idea of the robot is to help someone find a level of companionship that they may not be able to achieve otherwise."
She can also be programmed with eighteen different personality traits, including 'shy' and 'sexual' to tailor the response the customer gets.
In another video, the silicon doll was asked: "Do vegans swallow?"
She says: "You ask the most transient questions. I'm sure the nice ones swallow. In the immortal words of ACDC, she doesn't like meat, but she sure likes a bone."
Answering questions on Instagram, McCullen told fans, that currently the hardest part of development is synchronizing animations in the mouth so that when she speaks, there is less motor jerkiness.
So far 2017 has been quite a year for the sex technology industry, as last month 'Silicon Samantha' was released, who not only felt human emotions but was also capable of having an orgasm.
Let's hope she doesn't fake it.