We've seen a lot of bad tattoos, but former soldier Liam's may be the worst.
In a drunken stupor at a mate's house, the 28-year-old dad-of-two thought it would be a great idea to get inked to match the rapper Tupac Shakur.
He had the words "thug life" tattooed across his stomach, but that was just the start of his Tupac tats.
Two months later, he had the phrase "fuck the world" written on his back over a giant cross.
"Looking back now I think 'why did I do that?'" Liam says as he appears on Channel 5's new series of 'Tattoo Disasters'.
"People do actually think that I'm some sort of thug, but I'm not like that whatsoever."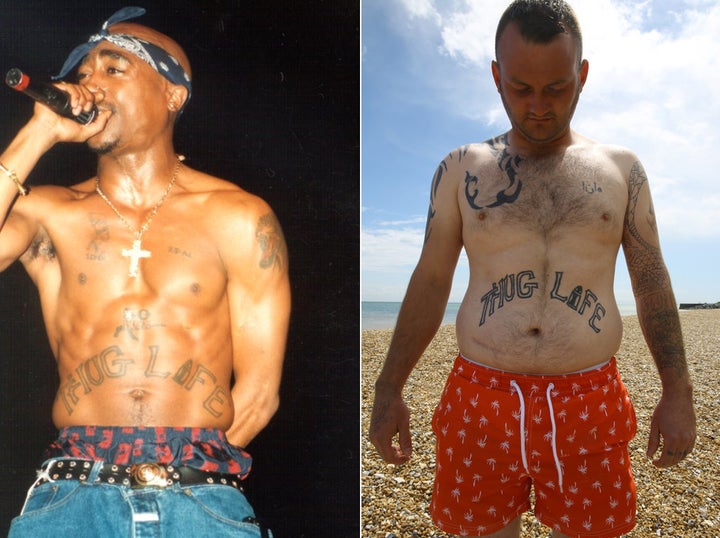 Liam got his tattoos when he left the army three years ago, at a time when he was struggling to adjust to civilian life.
"It felt like I was in a black hole. I just didn't want to get out of bed. There was a part of me that didn't want to wake up any more," he says.
Thankfully, Liam got through the difficult period and drunken, tattoo-filled nights with his mates are now a thing of the past.
His main concern is getting the tats covered before his two young children begin to understand their meaning.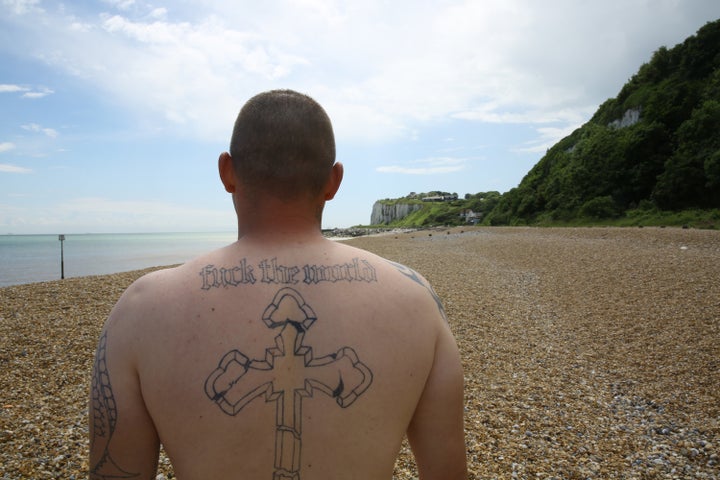 "As a dad, the swear word on my back is just disgraceful," he says.
"None of the kids actually understand it, they say 'what's that drawing on you?' but they don't actually understand the meaning of the words luckily, yet."
In the show, he chooses to get his back piece covered with a fighter plane scene to honour his time in the armed forces.
After nine gruelling hours in the chair, the result is pretty outstanding, but Liam's 'Thug Life' tattoo will have to wait for another day when his back has healed.
"I've learnt my lesson now," he says. "I will never get a bad tattoo, ever again."
Tattoo

Disaster UK: What Were You Inking? is on Channel 5 on
Monday 22 August 10pm.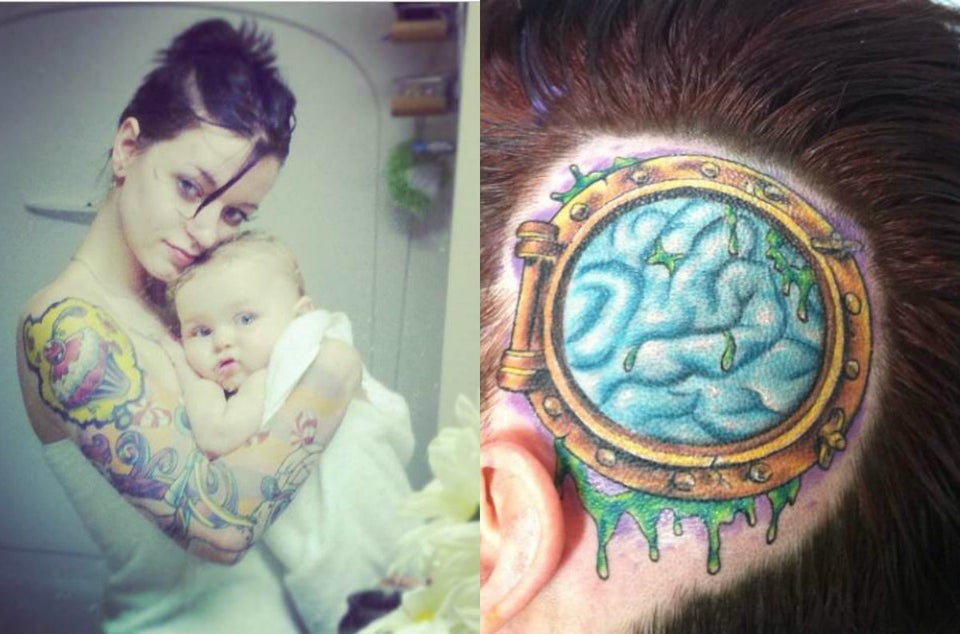 Tattoos And The Stories Behind Them