Getting a tattoo when you're on a boozy holiday abroad is never a good idea, but time and time again drunken Brits manage to forget that fact.
Surprisingly, it's not just tourists but also holiday staff who get swept up in the alcohol-fuelled inking.
In E4's new series 'Tattoo Fixers On Holiday' the team meet Jamie, a club rep who has recently gotten a regrettable tattoo.
The 20-year-old explains that she started the night talking to a "fit, tattooed lad", but ended up with the word "sideboob" tattooed on, well, the side of her boob.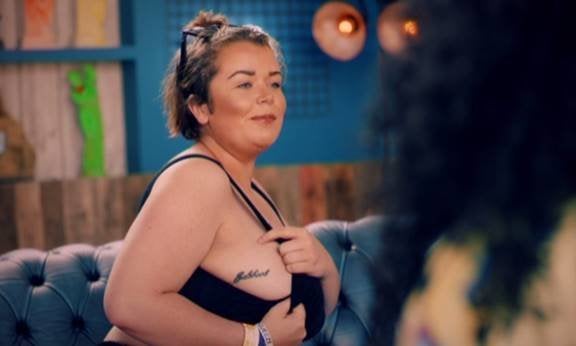 Jamie has always been proud of her breasts but never intended to celebrate them with a tattoo.
"The rep game for me is about using all your best assets to get them in the club - and I definitely know what mine are," she says in the show.
She got the tattoo on a night out after she'd been chatting to a guy in a bar.
"He said let's get a tattoo. I think the tequila took over a bit," she says.
For some unknown reason, Jamie let the stranger pick her tattoo for her and the next day she wasn't impressed with the result.
"It was probably one of the worst mornings of my life and I've woken up next to some right states," she jokes.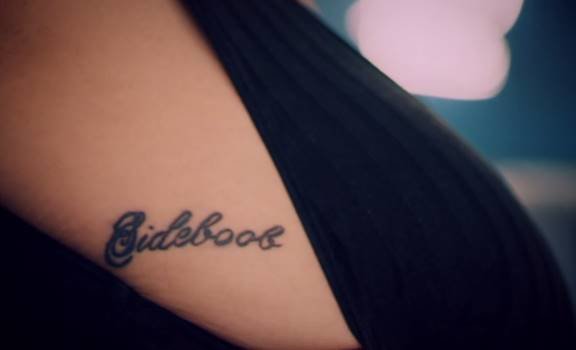 Aside from the questionable design, Jamie says she wants to get the tattoo covered because she's off to drama school soon and doesn't want to make a bad impression.
She tells tattoo artist Sketch she doesn't mind what he designs, but she'd like something including the colour pink to honour her mum who survived breast cancer.
Sketch works his magic and a few hours later, Jamie is left with a beautiful flower tattoo covering the unwanted word.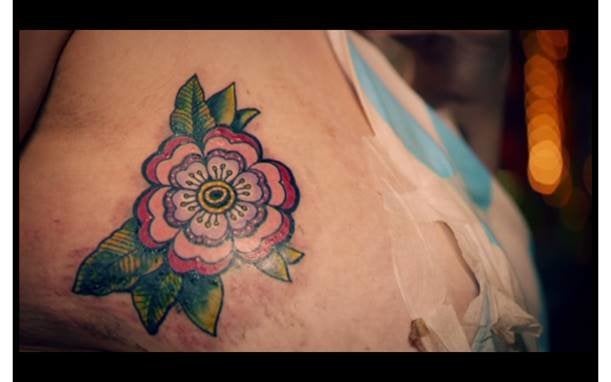 "Bloody Nora that's amazing," she says when looking at the finished tatt.
"That's the best thing I've ever seen. I'm shaking I'm actually that happy."
The show also features Lewis, who visits the tattoo fixers after waking up with a penis inked on his bum.
Thankfully, tattoo artist Jay manages to cover it with a stylish globe design.
The moral of the story kids is don't mix booze and tattoos.
'Tattoo Fixers On Holiday' airs on E4 on Tuesdays at 9pm.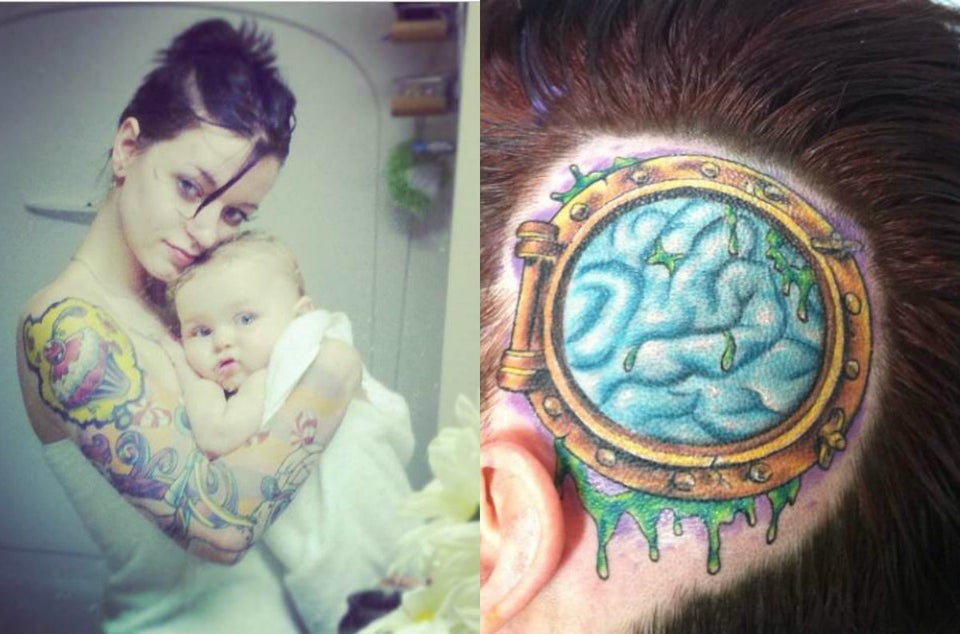 Tattoos And The Stories Behind Them