A man who had a bizarre holiday tattoo covered to save his marriage has revealed that he got the tattoo inked again - on his other arm.
Sam Robinson, 26, from Manchester revealed that his decision to get the tattoo, which read 'I'm on me holidays', re-inked on his other arm partly resulted in the breakdown of his relationship.
He said that six weeks after getting married - him and his new wife Farran split, for good.
Robinson showed up on 'Tattoo Fixers On Holiday' for the second time to ask for another inking to accompany the monkey tattoo on his left arm, which had originally covered up his fateful 'I'm on me holidays' tattoo.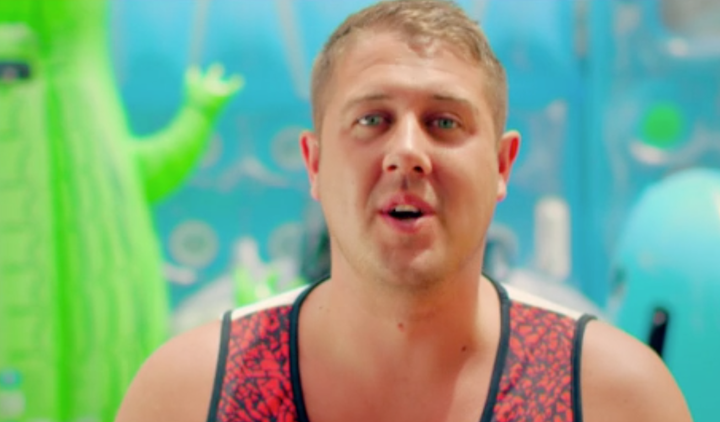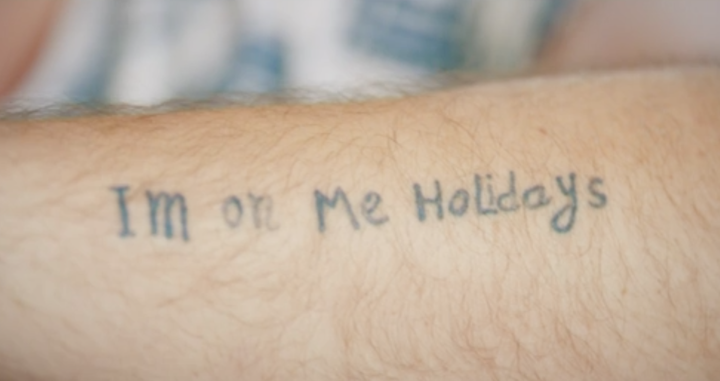 Robinson explained that he had appeared on 'Tattoo Fixers' a year before to get his 'I'm on me holidays' tattoo covered up.
The tattoo was done when Robinson was on holiday in Egypt with his then fiancee, Farran.
He said he used the tattoo as an excuse to get out of doing chores, because he'd show Farran the tattoo and say "ey up, I'm on me holidays".
But the joke wore thin and Farran gave him an ultimatum - her or the ink.
After having his beloved tattoo covered up on his left arm by a huge monkey, Robinson missed it so much that he decided to get it redone, this time on his right arm.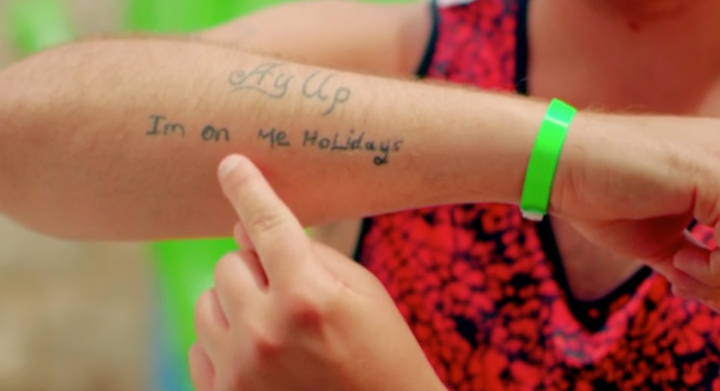 "As you can imagine, it didn't go down very well," he said on the show, which aired last night on E4.
Robinson explained that his wedding did go ahead, but six weeks later him and his wife split - for good.
He added that the tattoo was partly to blame for the break-up and added: "Couldn't take the holidays, couldn't take the heat."
The 26-year-old said he was back on the 'Tattoo Fixers' show to get a second monkey tattoo to keep his other inking company.