A terminally ill woman found out the gender of her grandchild just three days before she died.
Taylor Masilotti, who is expecting her first child with partner Cotey Keith, was able to share the moment of joy with her mum shortly before she passed away.
Donna Callender was unable to leave her hospital bed as she was being treated for terminal brain and lung cancer so her pregnant daughter arranged for the ultrasound scan to be brought to her.
In the emotional video, Masilotti is lying in the hospital bed next to her mum when the midwife reveals that she is expecting a little girl.
Showing them the scan on the screen, grandmother Donna says: "No way."
The mum-to-be from Colorado, USA, has already picked the name for her daughter, Stella Kay Keith, saying: "We had been calling her that to mum so I can't bare to change her name."
The video has gone viral, since Donna died, being viewed over 2.7 million times and shared 21,000 times.
Masilotti captioned the video: "Wednesday afternoon was one of my forever favorite memories I got to share with my mom. I got to lay next to her, hold her hand and cry happy tears while we found out the gender of the baby.
"I can't thank the hospital enough for allowing this to happen. For allowing me to create my last memory with my mom !! I am forever grateful ! I love you so much."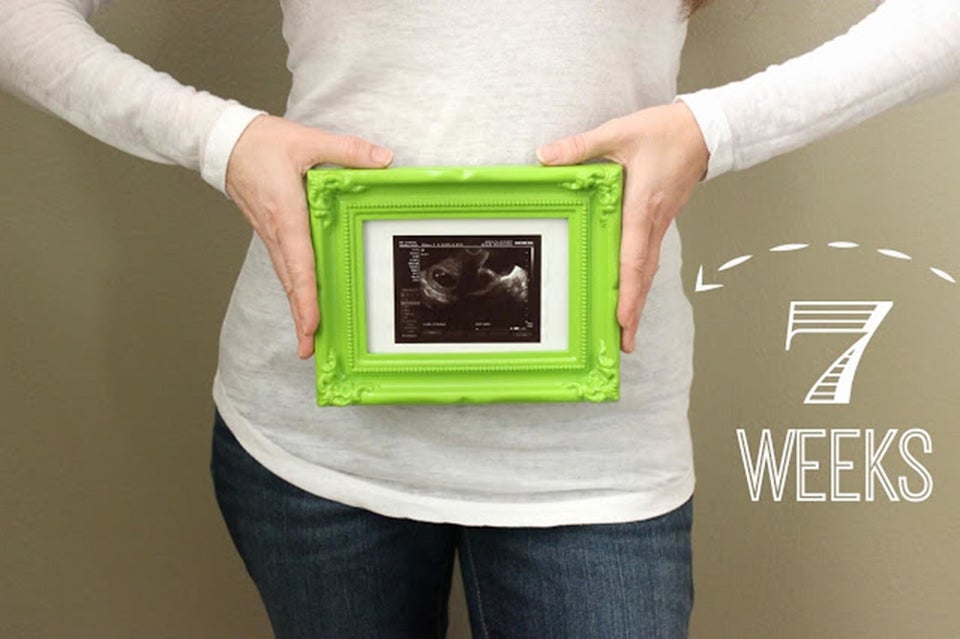 How big is your baby today? Mum's sweet pregnancy documentation