Stars including Lily Allen, Greg James and Gigi Hadid have come out in support of Taylor Swift after she reignited her row with Ariana Grande's manager Scooter Braun.
The Shake It Off singer has accused Scooter and Scott Borchetta, the founder of her former record label, of blocking her from performing her old songs at this year's American Music Awards.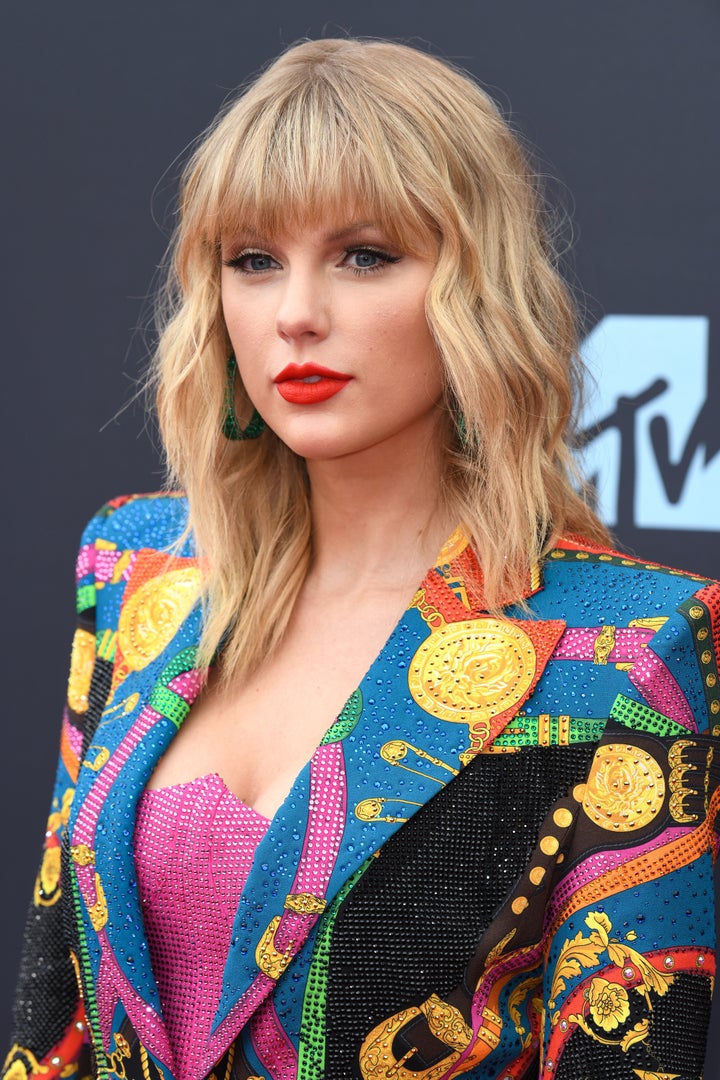 Taylor also claims they are preventing archive performance footage from being used in an upcoming Netflix documentary about her career.
On Thursday, Taylor shared a passionate statement on her social media channels publicly calling for her fans and other artists to help her, by letting the two men "know how you feel about this".
She wrote: "I feel very strongly that sharing what is happening to me could change the awareness level for other artists and potentially help them avoid a similar fate.
"The message being sent to me is very clear. Basically, be a good little girl and shut up. Or you'll be punished.
"This is WRONG. Neither of these men had a hand in the writing of those songs. They did nothing to create the relationship I have with my fans."
She added: "I'm hoping that maybe they can talk some sense into the men who are exercising tyrannical control over someone who just wants to play the music she wrote.
"I just want to be able to perform MY OWN music. That's it. I've tried to work this out privately though my team but have not been able to resolve anything."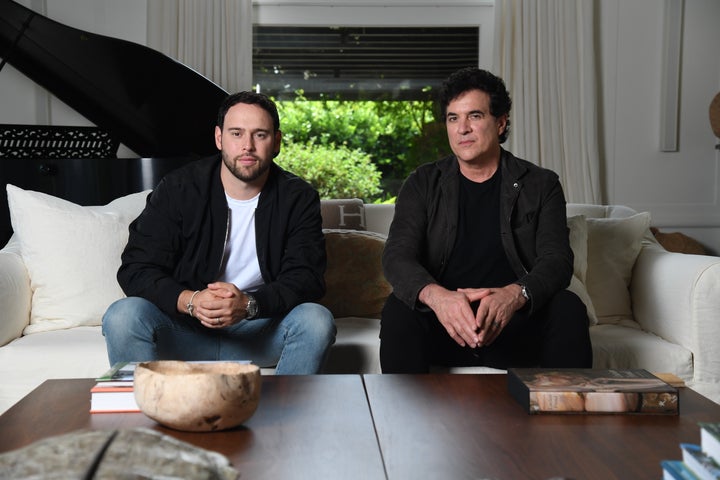 After Taylor posted her statement, the hashtag #IStandWithTaylor started trending around the globe, with her fans and other artists quickly offering their support.
Lily Allen tweeted: "Solidarity with Taylor here, this sounds awful, and people wonder why music hasn't had its #MeToo moment?"
Radio 1 Breakfast host Greg James also spoke out, tweeting: "@scooterbraun @scottborchetta. This is embarrassing. Probs should sort this out ASAP I reckon. Also while I've got you, the Bieber verse on Bad Guy is an abomination."
American singer Halsey added: "These people are protected because they inspire complicity with fear. Banking on the illusion that people will not stand up for her. That the world will say she is overreacting, You're barking up the wrong tree. It is her grace and patience in these moments that make her Artist of the Decade."
Supermodel Gigi Hadid also lent her support for her friend, tweeting: "Scott and Scooter, you know what the right thing to do is. Taylor and her fans deserve to celebrate the music!!"
Taylor had been singed to Big Machine since her music career started as a teen, and the label owned the rights to her first six albums, including 2008's Fearless and 2014's 1989.
In June, Scooter Braun company's Ithaca Holdings announced that it had acquired Big Machine Records in a deal believed to be worth around £237 million, meaning he owned the master recordings of all of Taylor's previous releases.
Taylor signed with Universal Music Group in November last year, in a deal ensuring she maintained the rights to her work.
Big Machine Label Group and Scooter Braun have yet to respond.