Mums and dads are debating whether schools should give parents grades based on how they support their children and their attendance at parents' evenings and school plays.
The discussion was sparked by news that Greasley Beauvale Primary School, in Nottinghamshire, is giving parents marks from A (for those who are actively involved) to D (for those who do nothing to support their child's learning).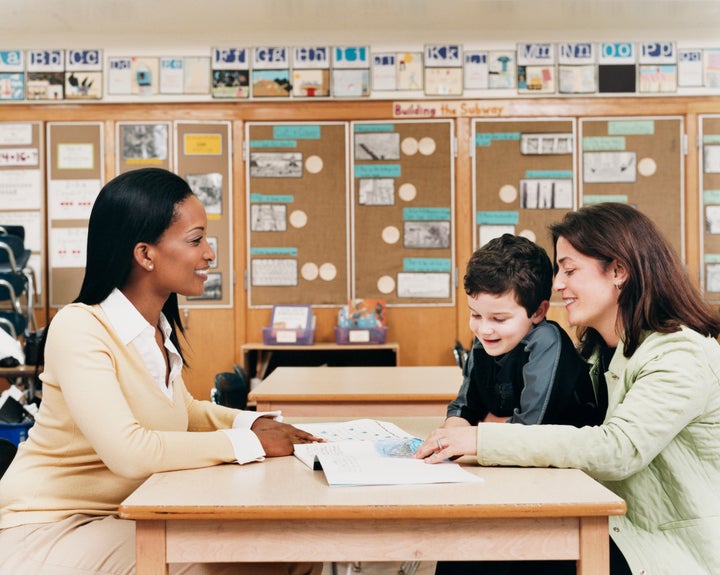 The Plymouth Herald then ran a poll of its readers asking if they'd support a similar scheme in their child's school, which suggested the majority (56%) were in favour of grades for parents.
However, the newspaper's Facebook page told a different story, with most comments coming from those who disapproved of the scheme.
"The poll was only a small sample size so probably shouldn't be taken too seriously, but it still gives an interesting snap-shot of public opinion on what is a highly divisive and controversial subject," said Max Channon, live news editor at The Plymouth Herald.
"It showed that 56% of respondents believed schools in Plymouth should start grading parents on how well they support their children's schooling, which is perhaps surprising.
"However, commenters on Facebook tended to be much more against the idea.
"Again, the sample size was too small to reach any proper conclusion, but men appeared to be more supportive of the scheme than women, which is interesting."
Greasley Beauvale Primary School's headteacher Donna Chambers, told the Daily Mail the scheme has had a positive effect on parents' involvement.
"It was been really well received," she said.
"There were some critics but my response was 'well, it can't do any harm'. Between 15% and 20% of parents started out in the lower categories but now that has been reduced to just two percent
"The system is important because you have got to get the parents on board from day one. That one hour initial conversation saying they could improve will pay dividends for the rest of that child's academic life."
Related