The presenter says she still gets "butterflies" before the live show – "you wouldn't be human if you didn't" – but that when she gets home, she spends five minutes meditating to bring herself back down to earth.
"When I get in from presenting on a studio floor with a live audience, that adrenaline is still surging through my system and you can't just switch it off immediately," the 49-year-old tells HuffPost UK.
"So it's quite nice that I've got something I can go to that can ease me into a calmer mode and being ready for sleep."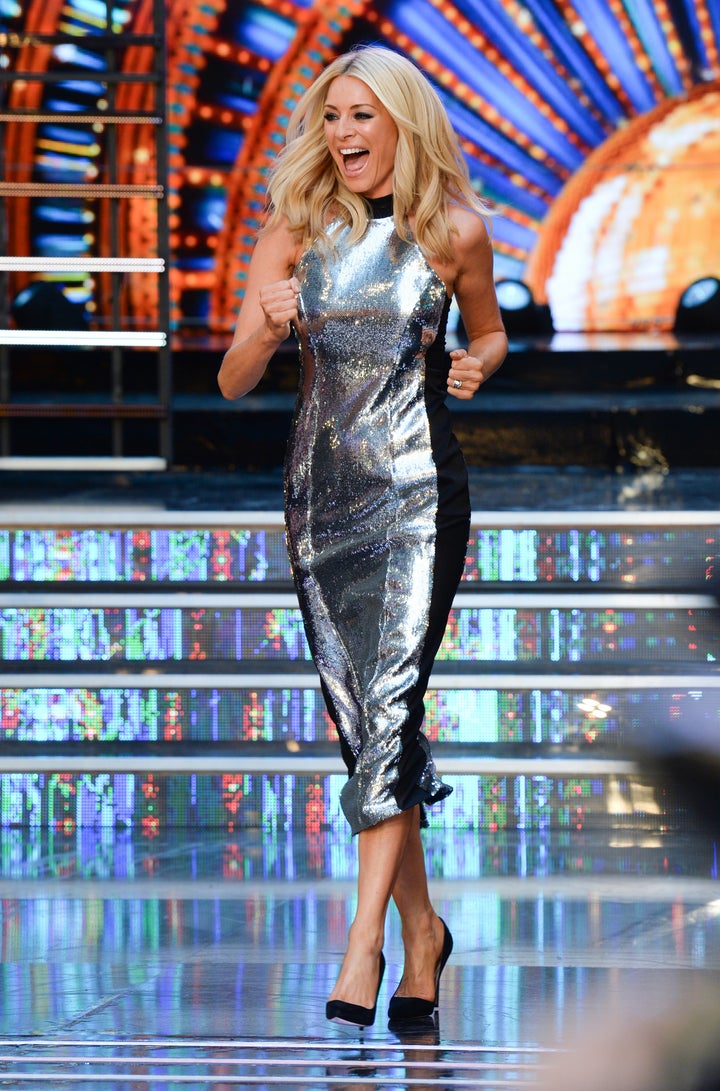 As a busy working mum to two children, Daly doesn't have much time for herself and claims to survive on "six, max seven hours of sleep a night".
"I'm someone who is always charging around. I'm like the Duracell bunny, I go from the minute I get up," she says. But meditating in short, five-minute bursts in stolen moments reminds her to slow down and be present.
Daly says she tends to light a candle, then sit on the floor with her legs crossed under the cosy eaves of the loft in the house she shares with husband Vernon Kaye and their daughters Amber and Phoebe. She prefers to use a guided meditation app with soothing music, she says, because sitting in complete silence doesn't "quieten the chatter" in her mind. "I feel so good afterwards. You can see everything with more clarity, I find, after you slow down."
On top of meditation, Daly does yoga at home for 20 minutes every other day, a hobby she fell in love with as a teen and is now teaching her eldest daughter to embrace. "What I love about yoga is it demands that you're fully present and in the moment, you can't be on your phone at the same time. This is time for you."
"Afterwards, I feel like I'm gliding through the day. Things roll off your back more easily than they would if you hadn't taken that time. It puts you in a sort of zen state, and I need that because the rest of my life moves quite quickly."
Life on 'Strictly' is hectic: a contestant will inevitably be in makeup moments before they go live, says Daly, while judge Bruno Tonioli is "usually half naked, getting dressed last-minute and running to set"
But she also acknowledges that December is "crazy for everyone... especially women". "We're the major present-buyers, the ones organising Christmas, and our to-do lists are more full than they are any other time of year," she says.

And to women who feel overloaded, she has one clear message: "You don't have to be 100 per cent everything to everybody all of the time."
"We put ourselves under so much pressure to deliver. We're nurturers by nature," she says. "But you can be a great mum, a great working mum at that, a great sister... but be the best you can be, and cut yourself a little slack.
"We're all trying to keep all the balls in the air and we're all doing our best, so just remember to take time to smell the roses and don't wish that time away."
Tess is the face of Wellwoman, the UK's leading women's multivitamin supplement brand. Visit Vitabiotics.com.