The 43-year-old actress shared a snap of herself at Latitude festival breastfeeding her two-year-old son Booker, with the commotion of the festival happening behind her.
"Perfect happiness @latitudefest, this is what my body is made for," she wrote.
"And the rest is my choice. #Freedom."
Newton, who is also mum to 12-year-old Nico and 16-year-old Ripley with her husband Ol Parker, was thanked for "breaking the taboo" around breastfeeding toddlers.
"Thank you so much for posting this," one fan wrote. "It took guts and is such a beautiful photo."
Another wrote: "So great to see this. I know is every women`s choice, but is so good to see women making this one and carrying on breastfeeding her toddler."
One mother who felt she was "shamed" to stop breastfeeding wrote: "Well done, I now wish I hadn't been shamed into giving up at one year eight months."
The photo has received more than 9,000 likes in three days.
"Loving the fact you're a celeb showing young mums you can feed and be glam at the same time," one commented.
"Well done. You're a role model."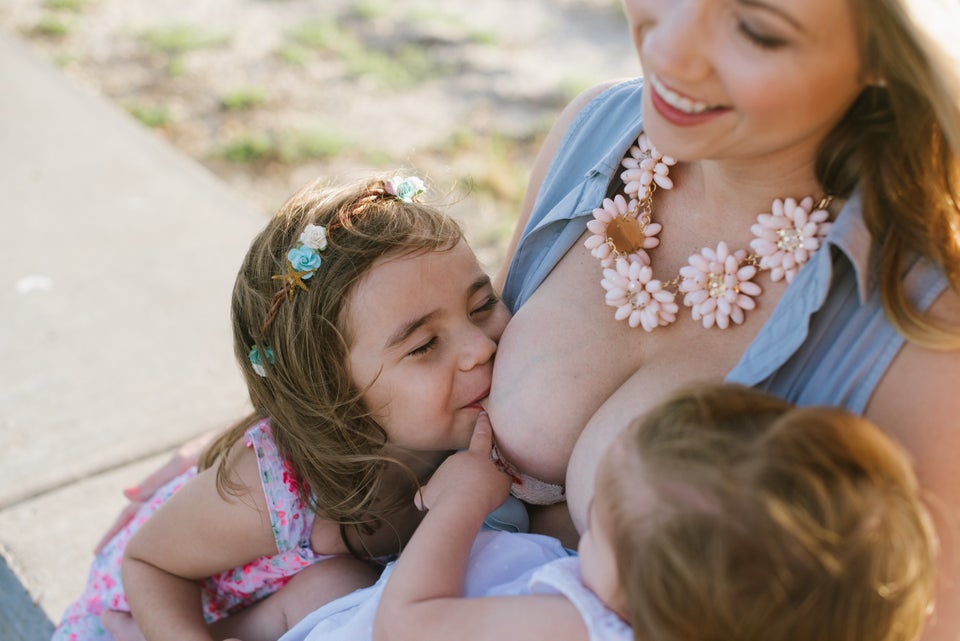 Breastfeeding Tandem Photography