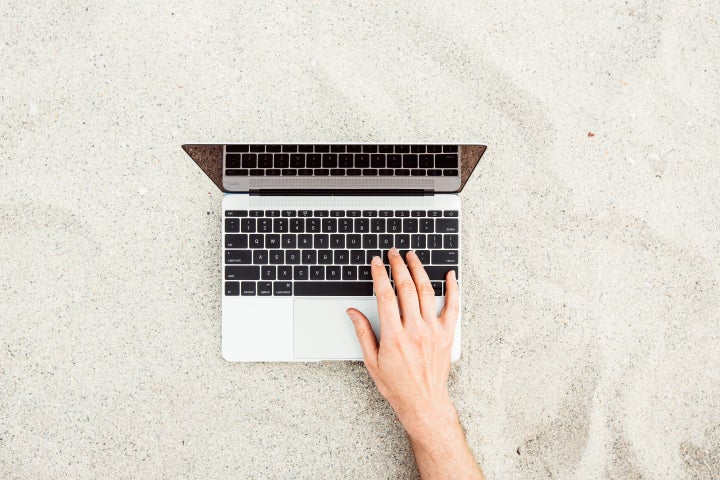 If you are taking a break this summer, one of your final to-do's before heading out on vacation will be setting up an out-of-office auto-responder for your inbox.
It's a simple task, but an important one that many of us mess up all the time.
The first mistake is not using one to begin with. "Granted, it's easy to forget when you are eager to take off on your vacation, but make an effort to set the OOO before leaving," said Angela Karachristos, a career coach who has worked in human resources. "Not doing so could potentially damage your credibility as a responsive and helpful colleague ― don't risk it!"
But once you have made an out-of-office message, you'll also want to get the messaging right to avoid bigger headaches upon your return. This is where many of us make the biggest mistake with our OOO reply, according to career experts. Here's what it is, and what you should say instead:
The big mistake many of us make is saying too much and overcommitting to a response by a certain date.
Too many of us are making promises that will be stressful for us to actually keep. Case in point: If you say you will get back to people upon your return, some people may actually be expecting you to answer them right away.
For example, your reply might read, "Thanks for your message! I'm out of the office until June 6th. I'll get back to you then."
Most people will reasonably expect that you'll answer their email quickly based on the deadline you set in your automatic reply. That puts unnecessary pressure on you and makes your return to work even more stressful than it already will be.
Instead of making broad promises to anyone who pings your inbox, Bonnie Dilber, a recruiter with app-automation company Zapier, recommends giving a clear timeline for when they should expect to hear from you.
"I suggest making this a few days after your return. So if you get back on June 6th, let them know that they'll hear from you the week of June 12th," she said. "If they get an early response, great! But if it takes you a while to prioritise a response, they won't be following up."
Building in realistic response times will help you in the long run.
Keep in mind that out-of-office emails are meant to help you set boundaries while you are away. If you say you are reachable, people will try to reach you.
Dilber said it's a mistake to leave your contact info. "If you leave an alternate email or phone number, people will use it," she said.
Career coach Ebony Joyce shared one mistake she has done in the past with her OOO email is to say she had limited access to her email and then end up responding throughout the whole day. "I was allowing people to set the expectation that even though I'm out of the office, I still respond to emails," she said.
Now, when she goes to conferences, Joyce said she is specific about what limited access actually means with language like: "I'm checking emails, once in the morning, once in the afternoon and once in the evening."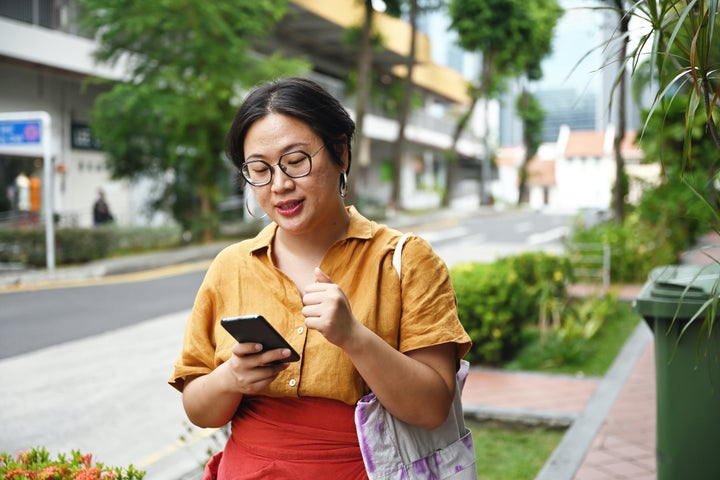 "The best OOO messages are ones that I can read in the byline of my inbox. In one sentence ― two max ― tell me the dates you'll be out and who I can contact in your absence. That's all I need to know!" Karachristos said.
Ideally, you need to provide a few more details beyond the fact that you are not around in your OOO message. But keep in mind that you do not need to have a long drawn-out defence of why you are not available, either.
"I don't have to tell you exactly where I'm going or exactly what I'm doing, but, if I'm going to be on vacation, I'm saying I'm on vacation versus just saying, 'I'm out of the office,'" Joyce said. "'Out of the office,' you know, it can mean so many things that you leave things up to people to interpret the way that they want to."
Experts said you should also try to include a backup contact of where people can redirect their urgent questions. This will also help free you from specific timelines of when to answer emails.
"This should not be your personal cell phone or email, but rather a central department catch-all or phone number where colleagues can get information in your absence," Karachristos said.
Setting clear details about your availability will help your team out, too. If someone believes their message is an emergency, they will make it your co-workers' emergency to deal with in your absence.
"Some situations may be urgent, and if people are unsure of who to contact, they will either try to find you, or they may start haphazardly contacting your colleagues," Dilber said. "Position someone who knows your work to be the point of contact, and share any relevant info with them before you head out. That way, you can fully disconnect."
But before you include your colleague's contact on your OOO message, be sure to get their permission with language like, "Hey, I'm gonna be out of the office for X amount of days. If anyone has anything urgent, do you mind if they reach out to you?" Joyce said.
Prepare for your absence outside of your OOO reply as well.
Setting up an OOO email also doesn't have to be the only way to tell people within and outside of your organisation about your time off. Joyce said that she shared advanced notice of her PTO in her email signature as one additional visual reminder of her upcoming time off.
You can also proactively reach out to people who may be expecting to hear from you before you leave, Dilber said. She noted that when the recruiters on her team take time off, they connect each hiring manager, as well as each candidate, with another team member. "That way, those people know who to go to for support," she said.
Coordinating with co-workers about your deadlines and setting up an OOO reply can take a few extra minutes out of your day, but it will help lower your stress upon your return. This way, your time off can be restful and restorative, and actually feel like a vacation.