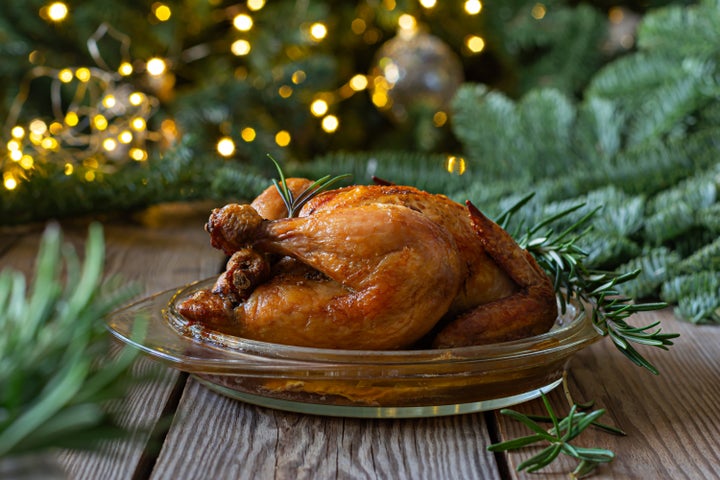 With Bonfire Night out of the way, our eyes are firmly set on Christmas.
Yup, we're sorry to drop the 'C' word, but it is in fact just five weeks away – so naturally, we're beginning to get our prep on.
However, if your November to-do list includes buying and freezing your Christmas turkey in advance, you need to be aware of this health warning.
If you are buying turkey, duck or goose products from November 28 to December 31 to freeze at home, you may notice that some are labelled as 'defrosted'.
The change comes as part of a range of measures to help support the poultry industry with the current challenges presented by bird flu.
As of October 28, the UK Government reported that the United Kingdom is dealing with "its worst ever bird flu outbreak" with over 200 cases confirmed across the country in the last 12 months.
So, what does that mean for us? Well, on our turkeys bought from UK supermarkets there will be clear labelling on the front of the pack, as well as information in-store, to show if a product has already been defrosted, and whether it is suitable for home freezing.
Before you fling your shop-bought bird into the freezer year it is crucial that you double-check that it's able to be frozen before you buy – for both your health and quality of the food.
This temporary change for England and Wales will only apply to some turkey, duck and goose products and does not apply to chicken.