Tonight's episode of 'The Apprentice' sees one candidate make an abrupt exit, quitting the boardroom before the week's task has even begun.
Long before Lord Sugar gets to say the words 'You're Fired', this candidate mades the decision to walk out of their team's planning meeting following the initial briefing.
This candidate isn't the first to leave the competition voluntarily. Last year saw Scott Saunders make an abrupt departure from the boardroom after being criticised, and Katie Hopkins famously jumped before she was pushed back in 2006, rejecting Lord Sugar's offer of a final place in the boardroom, citing childcare problems.
It's not entirely clear what the problem is... the fourth task of the series sees both teams instructed to take over a department of luxury department store, Liberty of London, and introduce a new line to promote and sell, as well as run a personal shopping service for some of the shop's most demanding customers.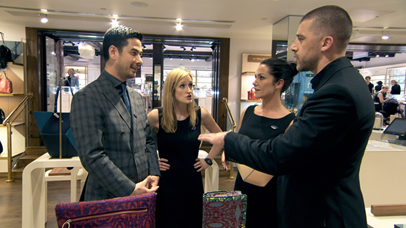 As well as the surprise walk-out early on, Claude has an interesting week with his observing duties. While he's less than impressed by one team's version of a window display, it turns out Karthik can still find a way of impressing him.
'The Apprentice' airs tonight, Thursday 27 October, 9PM on BBC One
Related