If you're looking for a way to entertain children during the summer holidays there are plenty of amusement parks both in the UK and abroad that have the seal of approval from the public.
Paultons Park, home of Peppa Pig World, has been named the UK's best-rated amusement park in this year's Travellers' Choice awards for Amusement Parks and Water Parks, announced by TripAdvisor.
In case you're wondering the winners were determined using an algorithm that took into account the quantity and quality of reviews and ratings for amusement parks and water parks worldwide, gathered over a 12-month period.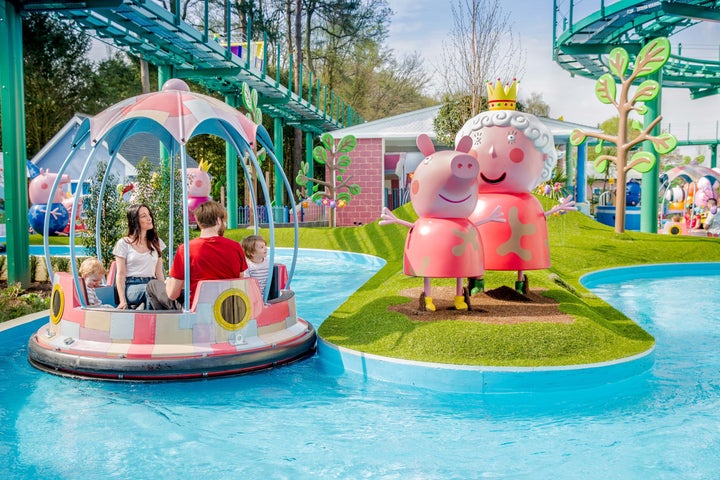 Globally, Universal's Islands of Adventure in Orlando, USA, was the favourite among travellers, while in Europe, France's Le Puy du Fou took the top spot.
For water parks, Siam Park continued to thrill visitors in Tenerife, Spain, with its Thai architecture, winding rivers and free-fall slides, landing it the title of the world's top water park for the fifth consecutive year.
Planning an adventurous day out? Find out more about the winners below:
Top 10 Amusement Parks in the UK:
1. Paultons Park – Romsey, England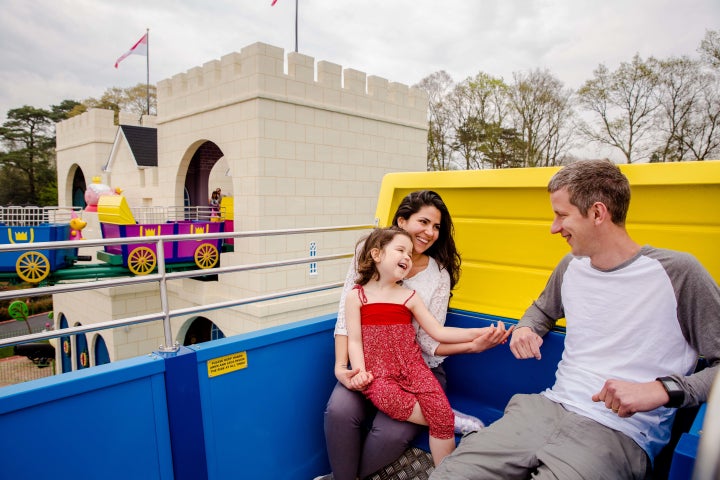 Home to Peppa Pig World and the dinosaur theme park Lost Kingdom there's no shortage of fun activities for the whole family to enjoy. "This park is excellent," commented a TripAdvisor Reviewer. "There is so much to do. Our first day was spent entirely in Peppa Pig World, which has lots of great rides for the little ones and everything is so well maintained and spotless. On the second day we went to other areas of the park, including Lost Kingdom and Critter Creek. We still didn't cover everything because we wanted to end up back in Peppa Pig World again."
2. Blackpool Pleasure Beach – Blackpool, England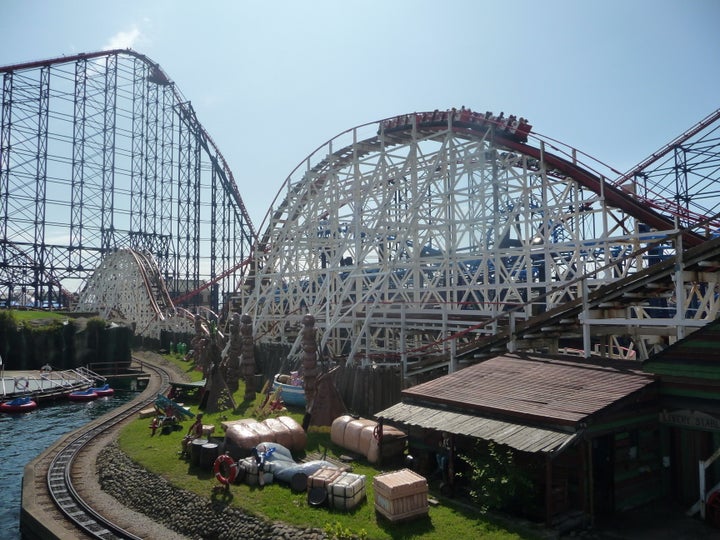 Blackpool Pleasure Beach boasts highlights like the ICON – the UK's first double launch rollercoaster – and Nickelodeon land. "The highlight of the park is the ICON! Blackpool Pleasure Beach is always an amazing and memory-filled place to visit – it's the best thrill location in the UK," commented a TripAdvisor reviewer.
3. Alton Towers – Alton, England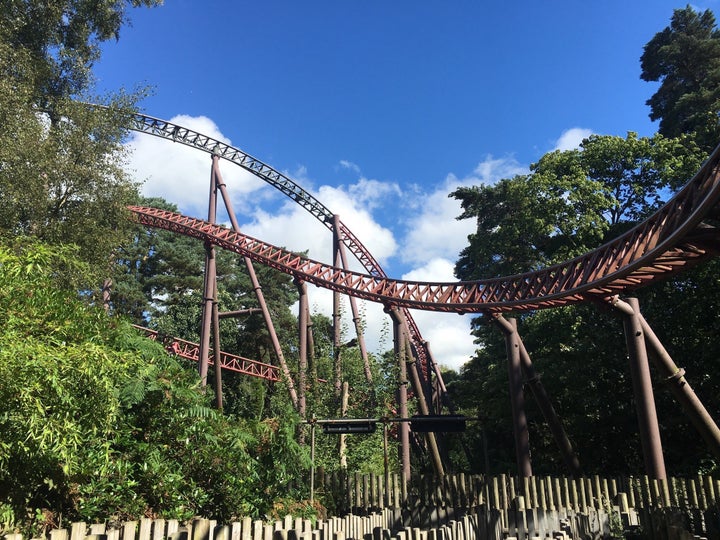 England's largest theme park offers more than 500 acres of attractions and rides the whole family will enjoy. These include X-Sector, Forbidden Valley, Dark Forest and CBeebies Land.
"There are sections of the park for all ages. Cloud cuckoo land and Cbeebies land for the tots, beautiful gardens and tours around the castle for the older visitors, and thrilling rides for the teens and adults. The entire day was packed with fun, never leaving us bored," commented a TripAdvisor reviewer.
4. The Milky Way Adventure Park – Clovelly, England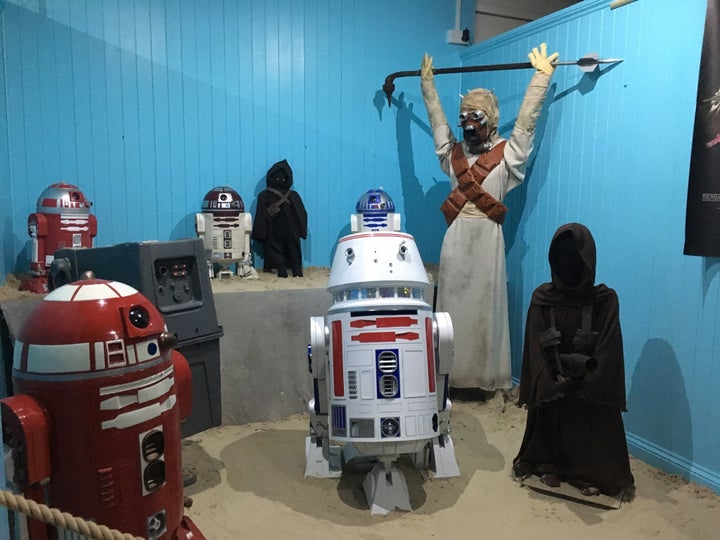 The Milky Way Adventure Park offers visitors rides and attractions like the Cosmic Typhoon, Clone Zone, and the Time Warp, and a new collection of Sci-Fi memorabilia. "Lovely setting with perfect diverse mix of nature, Sci-Fi, excellent easy and challenging rides and slides, plus dodgems, balloon room, and more. Love it," commented a TripAdvisor reviewer.
5. Crealy Adventure Park And Resort – Exeter, England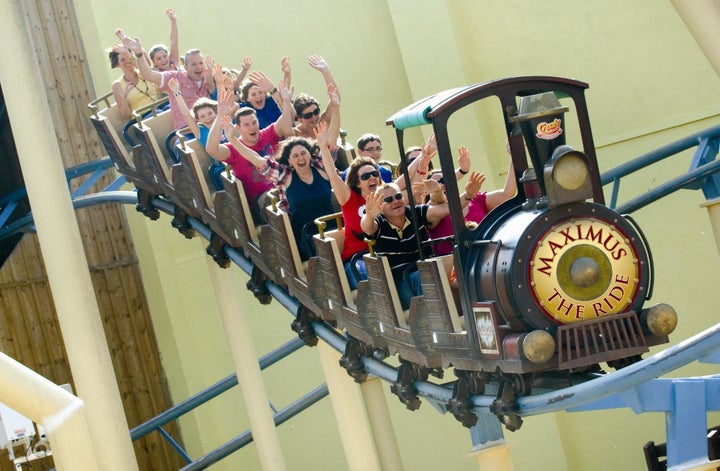 Complete with wild rides, masses of indoor play areas, live shows, and Buddy Bear's Kingdom there's no shortage of activities for the whole family at Crealy Adventure Park and Resort. According to one TripAdvisor reviewer, "Crealy is ideal for kids and parents of all ages. Complete with rides, animals, a soft play area, and food, all set in the beautiful Devon countryside."
6. Sundown Adventureland – Retford, England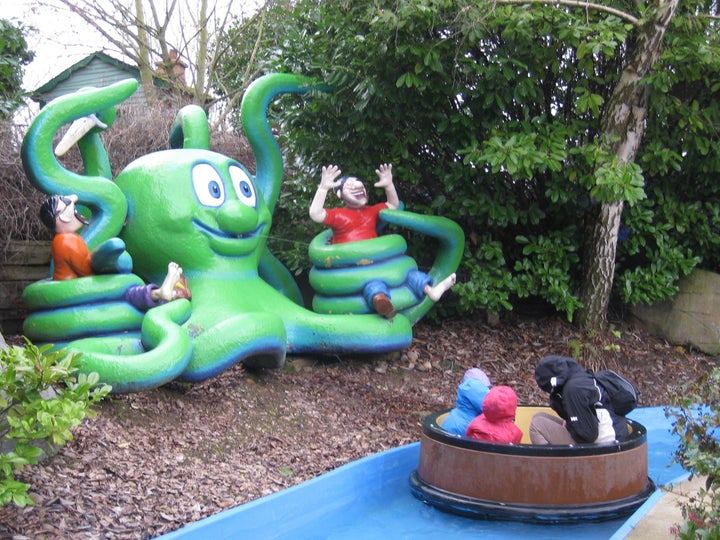 From a Rodeo Corral Indoor Play Area to the Rocky Mountain Railroad, Angry Birds Activity Park, tractor rides and much more, there's plenty of adventure to be had at Sundown Adventureland. "An amazing place for young children, with so much to do, to see, to ride on and explore. Best of all the park caters to adults too, with plenty of seating areas in the shade to have a picnic and keep an eye on everything." said a TripAdvisor reviewer.
7. Landmark Forest Adventure Park – Carribridge, Scotland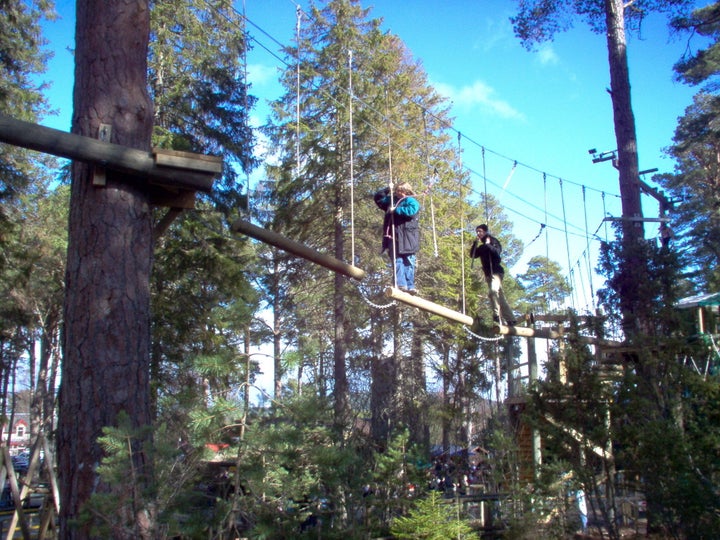 Visitors will enjoy the many activities on offer, from the Tarzan Trail to rollercoasters and Skydive, there's plenty to enjoy in the heart of the Cairngorms National Park. A TripAdvisor reviewer noted: "What a fantastic place! Many fun rides and big play parks for toddlers to early teens as well as bigger rides and attractions for big teens to adults. As forest parks go, this is the best I've been to."
8. Brighton Palace Pier – Brighton, England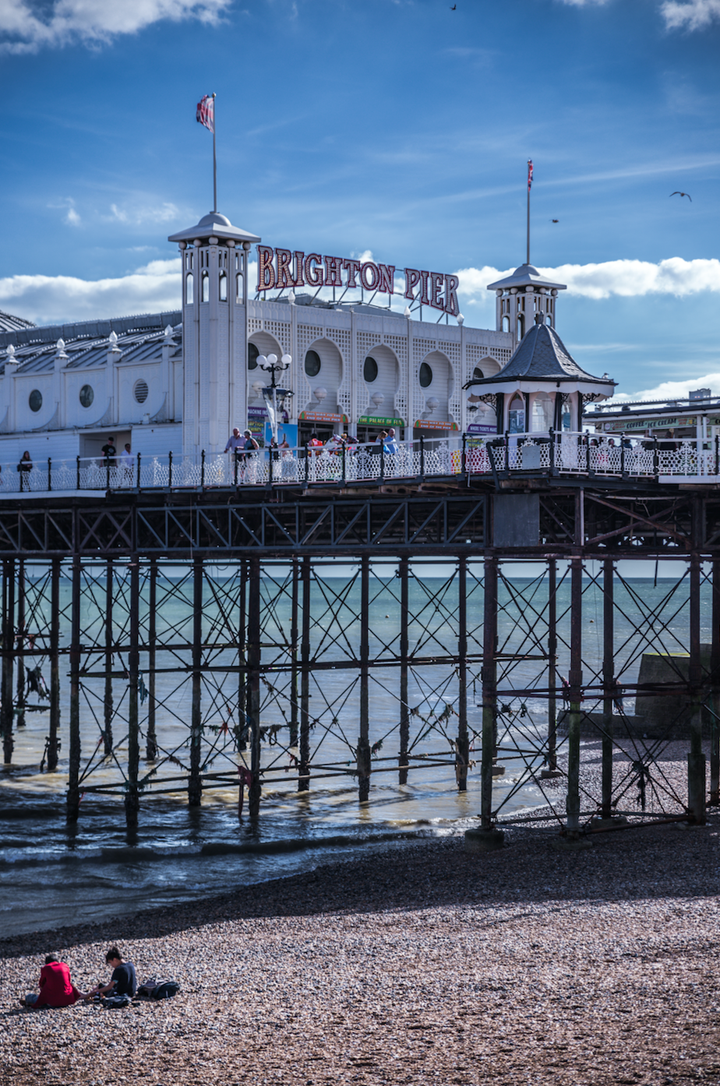 The charming Bighton Palace Pier is brimming with rides and attractions for the whole family, from thrilling rides and traditional fairground favourites to the latest in arcade gaming. A TripAdvisor reviewer noted: "The pier has so many rides on it and fun activities, we could easily have spent a whole day on it! I really to recommend coming here, especially if you have older children."
9. Adventure Island – Southend-on-Sea, England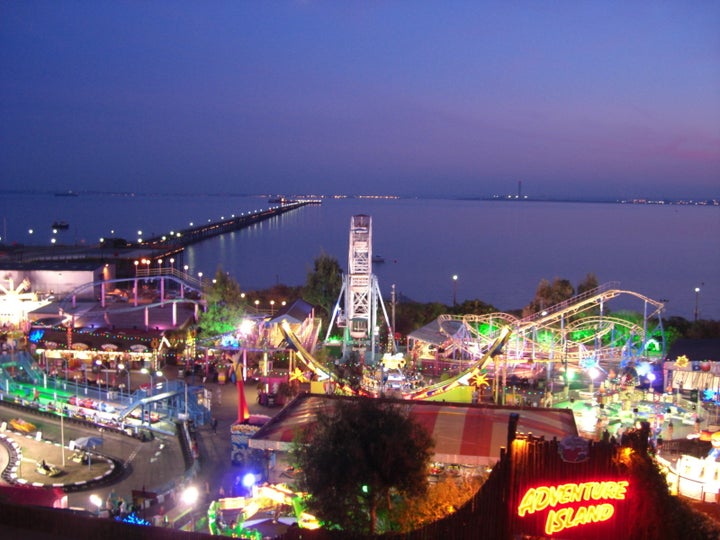 Located along Southend-on-Sea's charming seafront, Adventure Island boasts over 40 rides and attractions, offering something that everyone will enjoy. "Well worth a visit whatever your age, whatever the weather," commented a TripAdvisor reviewer. "If it's too wet, there's plenty to do in the arcades. If not, there's a great choice of rides to appeal to all ages."
10. Drayton Manor Park– Tamworth, England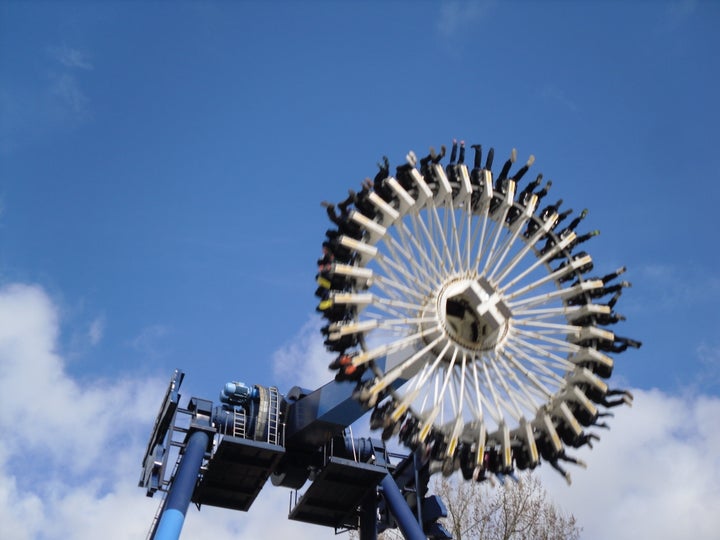 With plenty of rollercoasters, a 15-acre zoo, and Thomas Land – specially designed for younger visitors to play and ride – this theme park will keep you amused the entire day. One TripAdvisor reviewer noted: "Whether your preference is bare knuckle scary stuff or gentle carousels there is something to suit all ages and tastes. Brilliant value, great day out."
Top 10 Amusement Parks in Europe:
Le Puy du Fou – Les Epesses, France

Europa-Park – Rust, Germany

Tivoli Gardens – Copenhagen, Denmark

Disneyland Park – Marne-la-Vallée, France

Walt Disney Studios Park – Marne-la-Vallée, France

PortAventura – Salou, Spain

Efteling – Kaatsheuvel, The Netherlands

Leolandia – Capriate San Gervasio, Italy

Paultons Park – Romsey, England

Tibidabo Amusement Park – Barcelona, Spain
Top 10 Water Parks in Europe:
Siam Park – Adeje, Spain

Aquapark Istralandia – Novigrad, Croatia

Etnaland – Belpasso, Sicily

H2O Aquapark – Rostov-on-Don, Russia

The LC – Swansea, Wales

WaterWold Waterpark – Ayia Napa, Cyprus

Water Park – Faliraki, Greece

Druskininkai Aquapark – Druskininkai, Lithuania

Slide & Splash - Water Slide Park – Lagoa, Portugal

Action Aquapark – Sunny Beach, Bulgaria
Top 10 Amusement Parks in the World:
Universal's Islands of Adventure – Orlando, Florida

Magic Kingdom – Orlando, Florida

Le Puy du Fou – Les Epesses, France

Universal Studios Hollywood – Los Angeles, California

Universal Studios Florida – Orlando, Florida

Disney's Animal Kingdom – Orlando, Florida

Europa-Park – Baden-Wurttemberg, Germany

Tivoli Gardens – Copenhagen, Denmark

The Island in Pigeon Forge – Pigeon Forge, Tennessee

Disneyland Park – Marne-la-Vallee, France
Top 10 Water Parks in the World:
Siam Park – Adeje, Spain

Waterbom Bali – Kuta, Indonesia

Beach Park – Aquiraz, State of Ceara, Brazil

Thermas dos Laranjais – Olimpia, State of Sao Paulo, Brazil

Disney's Typhoon Lagoon Water Park – Orlando, Florida

Aquapark Istralandia – Novigrad, Croatia

Wild Wadi Waterpark – Dubai, United Arab Emirates

Makadi Water World – Hurghada, Egypt

Eco Parque Arraial d'Ajuda – Porto Seguro, Brazil

WetSide Water Park – Hervey Bay, Australia