If you're on board the Veganuary wagon, you'll be pleased to know you've nearly done a whole month.
To satisfy those little hunger cravings between meals, we sought to try out some vegan snacks, sides and treats from supermarket to see what's worth buying.
Including sweet and savoury options, here's our ranking - from worst to best.
Plant Pioneers Not-Zarella Sticks, £2.50 – Sainsbury's
Reviewed by: Angela Hui, Life reporter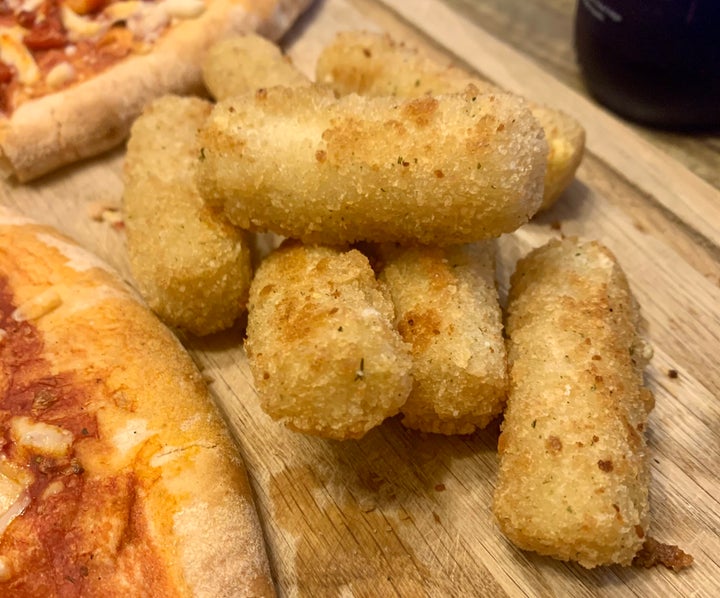 "Honestly, I actually feel a bit queasy after eating these mini beige sticks. Apparently, it's made from a melting coconut-based alternative to mozzarella, but where is the cheese? Even if it's meant to be replica plant-based cheese, where is the CHEESE? No hint of cheesiness whatsoever, it's just a stodgy chewy cylinder of nothingnesss and blandness. I guess, the best about this was the crispy golden breadcrumb, which had a bit of parsley flavour.″
Dirty Fries With Smoked Bean Chilli
Reviewed by: Becky Barnes, Audience editor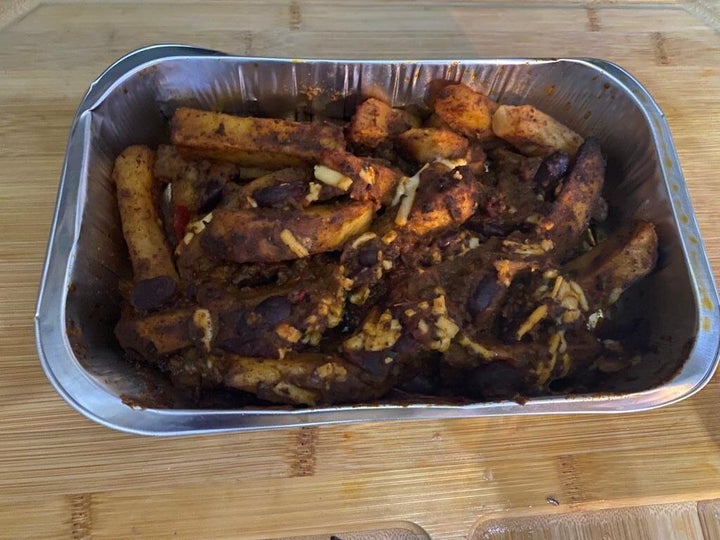 "To me dirty fries should be pub-style comfort food oozing with cheese and pure filth. These plant-based dirty fries don't quite give me that; they taste so healthy, which isn't necessarily a bad thing. Also, there wasn't enough 'cheese' for my liking and I found the spice quite overpowering. Then again, I'll never fully turn my nose up at anything that is potato-based. And yes I eat the two-person portion myself as a whole meal."
Vegan Steak Bake – Sainsbury's
Reviewed By: Angela Hui, Life reporter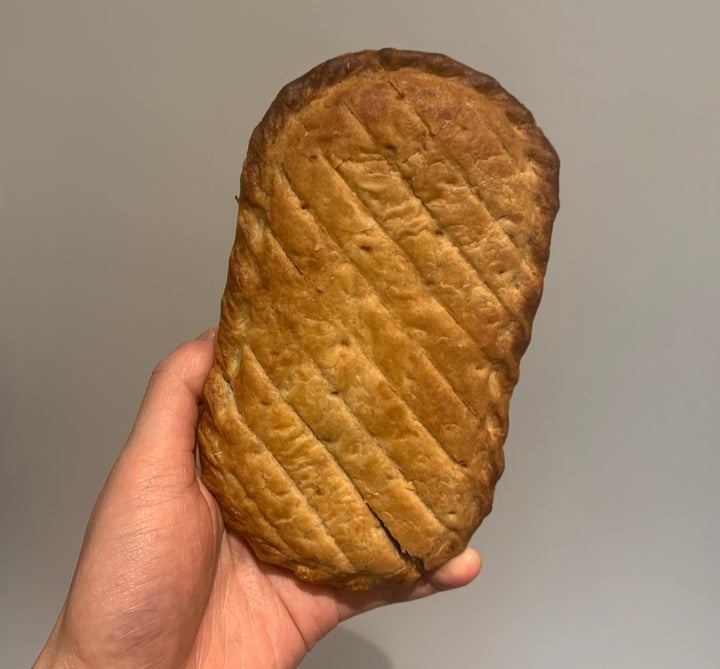 "Upon first bite, I'm reminded of a Ginsters pasty, the type of pasty you would get at the services or at a petrol station when you're starving because you've been on the road all day and it's a quick fix for now. The onion gravy is lovely and meaty-like, a tad overpowering, but I guess this is where it's doing most of the heavy lifting. I wish the 'steak meat' inside were a chunkier rather than fine mushroom mince, as the texture gets lost. Pastry wise: it's flaky and crumbly, but a touch on the dry side. Could be worse, could be better."
GRO Roots Rostis – Coop
Price: £2.50
Rating: 3.5/5
Reviewed by: Tasha Hinde, Life reporter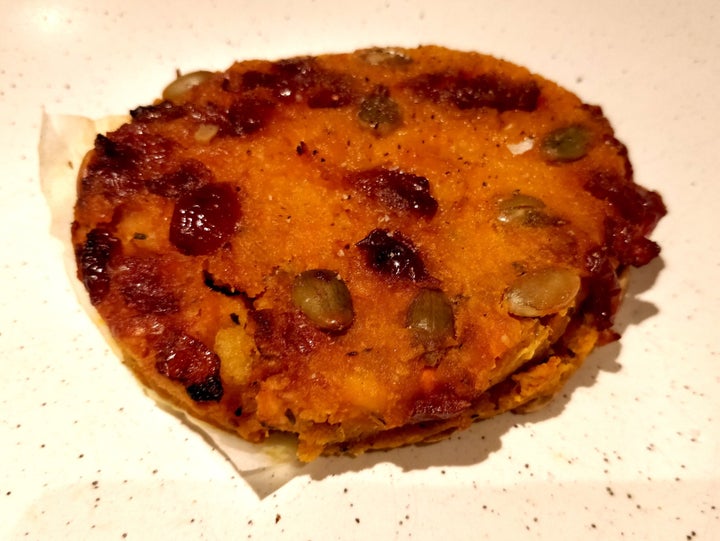 "These tasty little morsels go down a treat. The rostis are made from root veggies and topped with a creamy butternut puree, dried cranberries and pumpkin seeds. I enjoy the texture with the soft middle and crispy outside from where it's been oven-cooked. I team mine with a Nandos (medium) sauce and they go together surprisingly well – without a sauce they might be a bit dry, I guess. If you didn't want to eat them solo as a snack you could definitely team these with other vibrant Mediterranean veggies, a salad or they'd probably even work as a burger alternative in a bun."
Wicked Kitchen Super Cinnamon Scrolls – Tesco
Reviewed by: Rachel Moss, Life reporter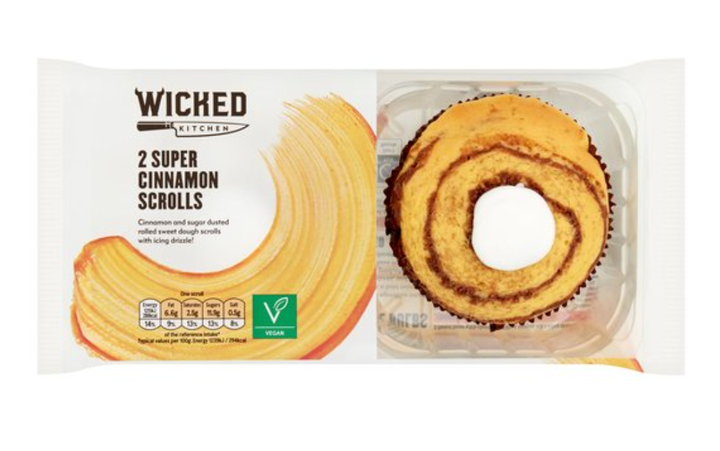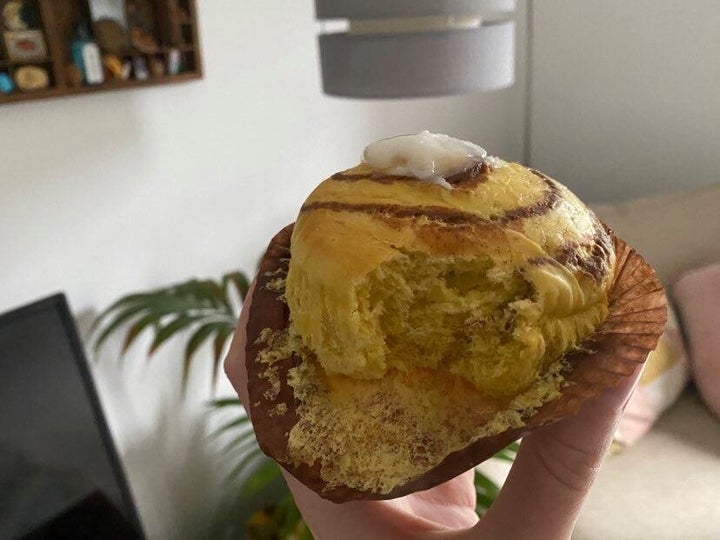 "These buns are delicious: sticky and sweet with a glorious amount of cinnamon and silky smooth icing on top. If I'm being fussy, the texture is slightly more dense than Tesco's non-vegan version and the dough isn't quite as rich. I'd also like a little more of the icing. Other than that, I can barely taste the difference and would happily buy again."
Caramelised Biscuit Cupcakes – Aldi
Reviewed by: Amy Packham, Life editor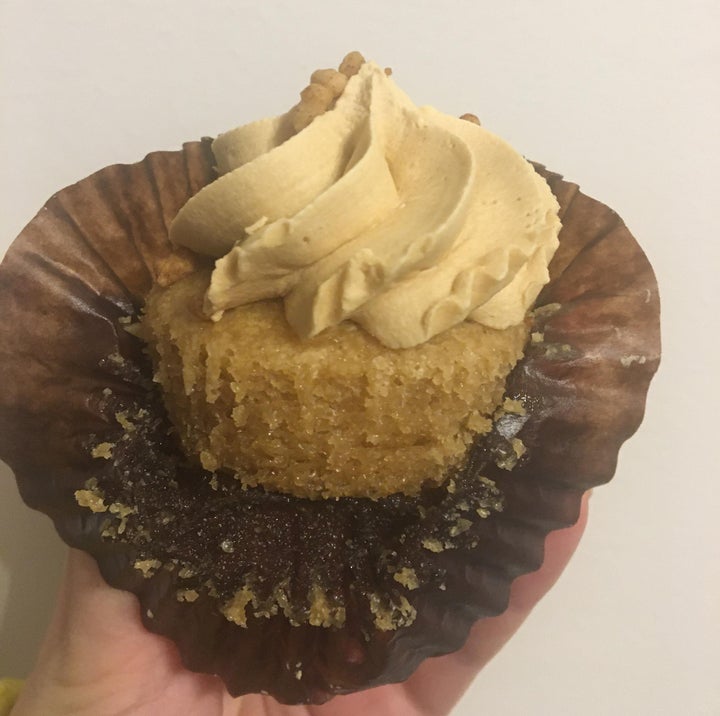 "I don't take things being compared to Biscoff lightly – I'm one of Biscoff's biggest fans, after all. So when Aldi revealed they have a 'Biscoff'-inspired cupcake that's also vegan, I have to try it. I know the flavour well, so I don't want it to be a let-down. When I bite into the cupcake – cake and icing included – I'm amazed. The flavour of the icing is so close to Biscoff, I'm surprised it's a copy. The cake has a cinnamon taste, which I'm into. There's a lot of icing, but it's not too sickly because the cakes are quite small. And with two for £1.09 and the fact they're vegan? I don't see how I could mark this down any points."
Vegan No-Chicken Samosa – Waitrose
Reviewed by: Nancy Groves, head of Life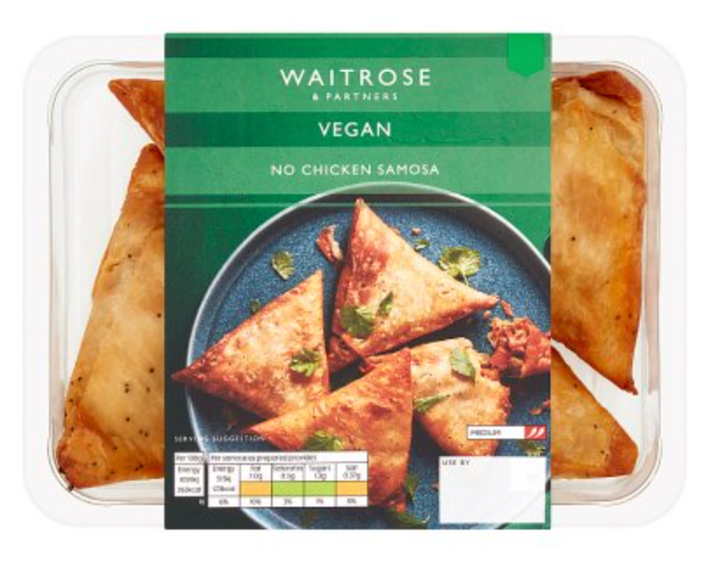 "Call them a starter, call them a side, or call them a surprise teatime snack as I enjoy them (don't judge me), these meatless samosas are a winner any which way you eat them. I'm often underwhelmed by supermarket sells on my favourite Indian dishes, when they're usually so much better homemade or takeaway ordered. But these parcels are easily the best I've tried, thanks firstly to the delicious pastry, neither too greasy nor too flakey, and the taste-bomb inside, which somehow manages to combine the rewards of a 'meat' and veggie samosa in one. No wonder when I check the ingredients – they've packed an impressive 14 different herbs and spices into the mix. Delicious."