Gillian joined the cast of The Crown in its fourth series, which debuted last year, and spans Thatcher's time in power in the 1980s and early 90s.
"Hi Gillian, congratulations I love you on this show," the reporter in question began. "Just to continue with the whole Margaret Thatcher thing, first question, have you talked to her about this role at all?"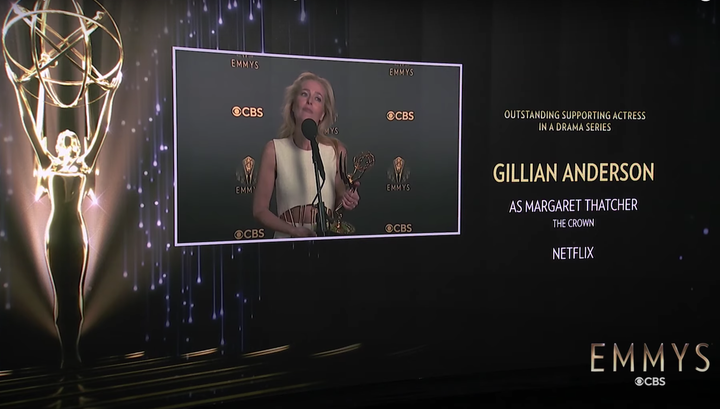 On whether she'd had the chance to speak to Thatcher – who died six years before Gillian was announced for the role – the Sex Education star politely responded: "I have not spoken to Margaret."
This year marked Gillian's second win at the Emmys, having previously taken home an award for her role in The X-Files back in 1997.
Meanwhile, The Crown took home a total of seven awards, including its first ever win for Best Drama.
Cast members Olivia Colman, Tobias Menzies and Josh O'Connor joined Gillian in winning awards in the acting categories, with the regal Netflix series also picking up Outstanding Directing and Outstanding Writing For A Drama Series.