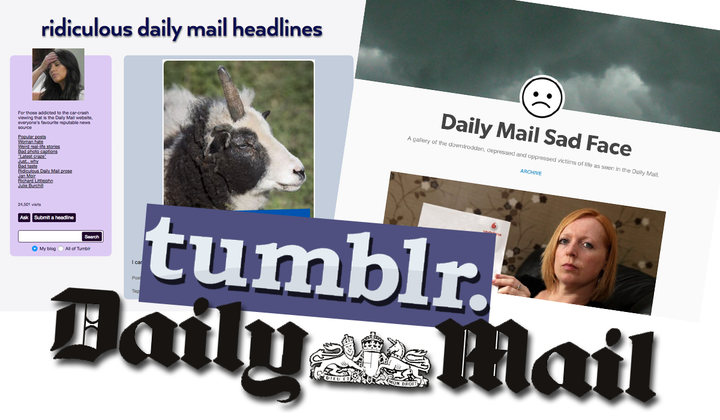 The British-based publisher, which owns both the mid-market tabloid and the online 'sidebar of shame', says it is in the very early stages of making an offer.
Yahoo! owns email, search, and news sites - as well as the popular social blogging site - and has been under pressure from investors to improve.
But a quick look at Tumblr shows the Mail's potential ownership of the blogging site might be a bit awkward, IRL, given these scathing posts...
Pointless Letters, meanwhile, includes many examples of the weird and wonderful opines of Daily Mail readers.
And users can be savage in their assessment of The Daily Mail. This post critical of the DM went viral on the site in 2014.
The Daily Mail is not the only firm interested in the search giant, the Journal reported.
Verizon, which is The Huffington Post's ultimate owner through net firm AOL, is thought to be considered a front-runner in the sale process.
Yahoo! says it wants to receive offers by 18 April.