Writer Allan Cubitt has, Jamie Dornan tells HuffPostUK, come up with a plot line for this third series of 'The Fall' that he couldn't possibly have guessed. Well, we couldn't have guessed how little actually went on in this first episode of the hit drama, but that didn't make it any less creepy, particularly with the proximity of attacker and victim in the hospital corridors.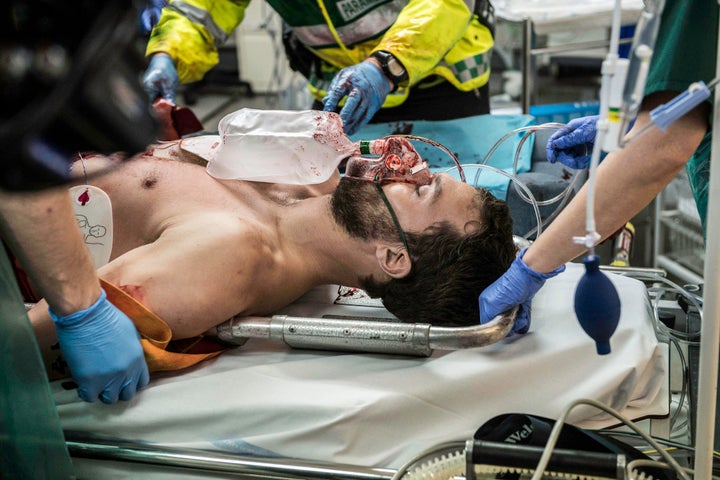 It was a pretty unusual episode that opened this third series of 'The Fall'. Where we're used to seeing Stella Gibson lead her team through the minutiae of police detection intercut with Paul Spector's very worst preparations and machinations, this time we had a whole hour fully focused on what went on in the hospital as doctors strove to save the killer's life.
Question 1: Where were Spector's police guards around his room, to prevent, say, his victim catching sight of him and vice versa?
From the camera's lingering attention to the blood on the floor, to the close-ups of the beeping machines, it was like one of those gruesome episodes of 'ER' with an ethical dilemma at every turn, and doctors reminding us of their oath to serve everyone.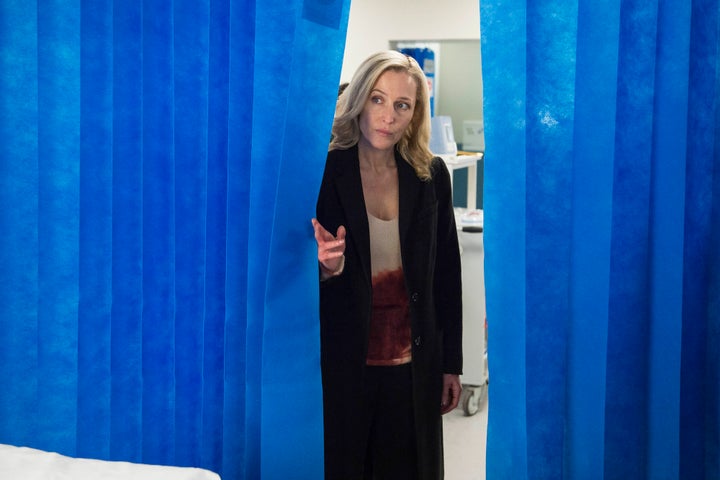 Jamie Dornan wasn't doing much in this episode (let's overlook the sight of him in the tunnel choosing between the light and the dark, it's for the best), for most of it, anyway, while Gillian Anderson was confined to speaking in hushed tones and looking significant.
Question 2: Why are there so few beds in this hospital that attacker and victim end up basically lying next to each other?
Only as Spector's eyes twitched open as the credits rolled, did he belatedly emerge once again as a coiled spring. There is he waiting, as is his only equal Stella Gibson, and as are we.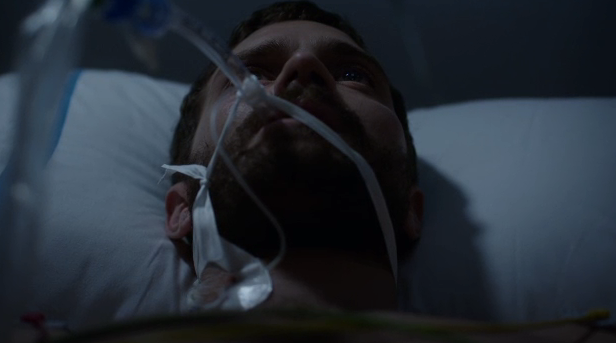 Question 3: By far the creepiest part of the night was the sight of Spector's daughter scrolling through online depiction of his crimes. Where on earth is that storyline going to take us?
Tap the first picture below to open the slideshow: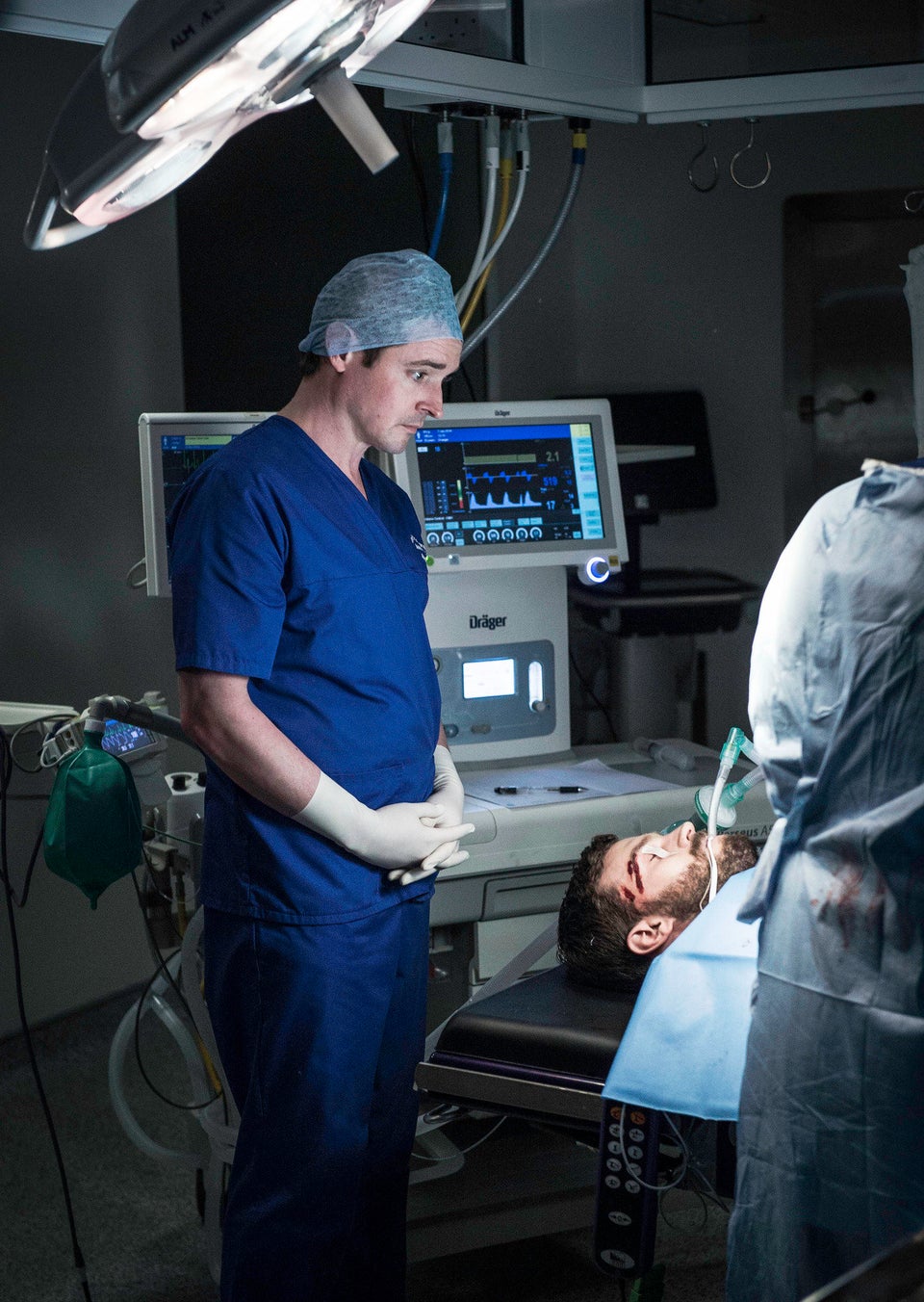 The Fall Series 3