If you love ice cream – and if you don't you can leave immediately – then you'll want to stay in this ice cream-themed hotel.
Before you ask, the bed and walls are not made from ice cream, which would admittedly prove a bit of a melty nightmare.
Instead the room, aptly named the Sweet Suite, is inspired by our favourite snack - with pastel hues and an unlimited supply of ice cream (stocked in a bubblegum pink Smeg freezer, naturally).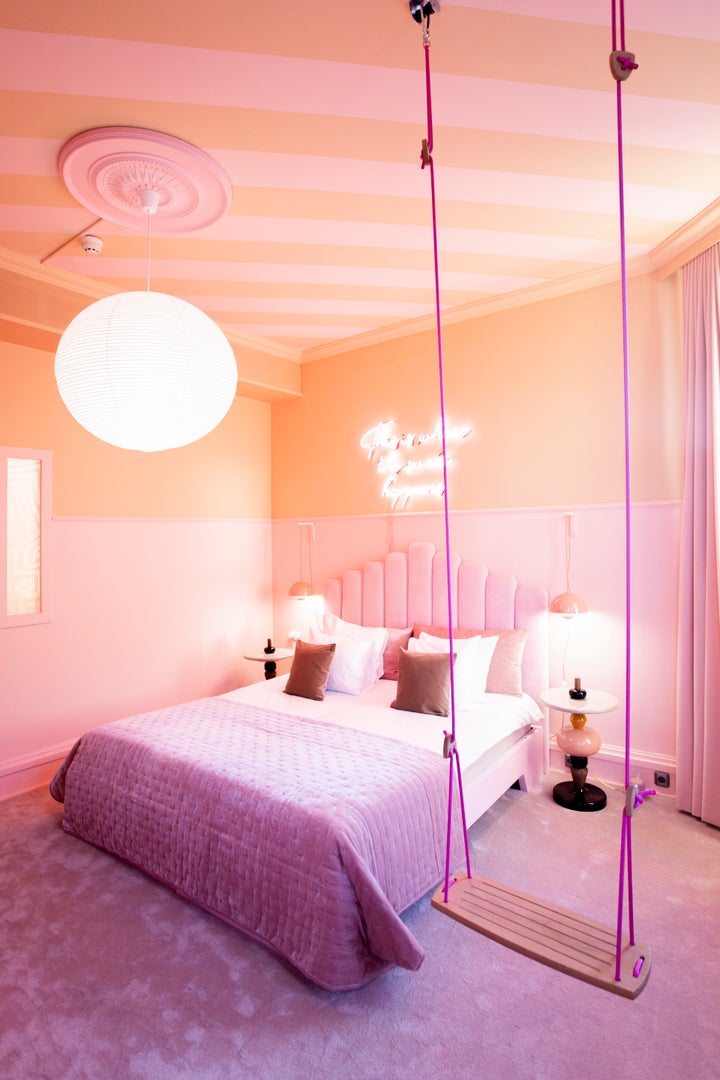 The Klaus K Hotel in Helsinki has collaborated with Vailo, a Finnish dairy company to create an ice cream-inspired suite that you can stay in for a limited time only.
Designed by Finnish interior designers, Anna Pirkola and Kirsikka, the room is inspired by the 1930s with all the decor in pastel and fushcia shades, a kingsize bed, long picture windows and a swing.
The room also comes with a selection of Lush bath products, a Spotify playlist of the "Sweetest Songs Ever" and a film playlist with the "Sweetest Movies of all times". If that isn't sweet enough, you can also gorge on Valio's new flavours during your stay, which include apple-oat pie, passion-fruit coconut and sweet lemon curd.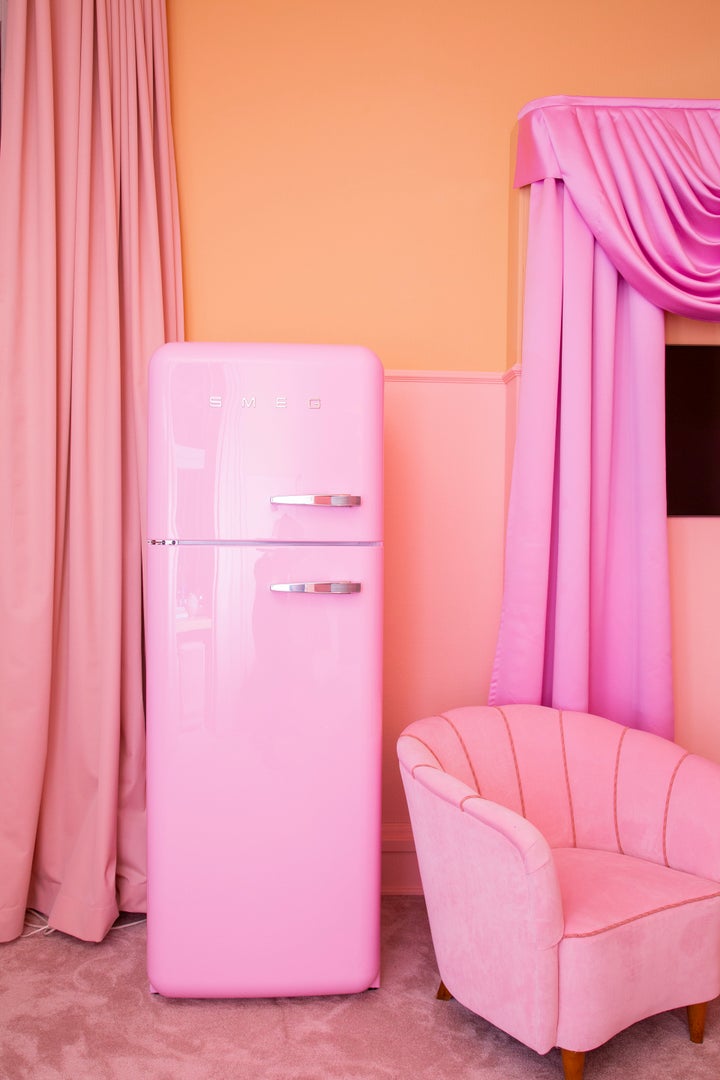 The room, which sleeps two, can only be reserved for a visit between 1 October and 20 December 2019 available on a first come first served basis. It's not cheap either. For a weekend away from 25 to 27 October prices start from €248.
If it tickles your taste buds, you can reserve a stay on the hotel's website.
We all work hard to earn our money – so it shouldn't feel like hard work to spend it well. At HuffPost Finds we'll help you find the best stuff that deserves your cash, from the ultimate lipstick to a durable iron to replace the one that broke (RIP). All our choices are completely independent but we may earn a small commission if you click a link and make a purchase.