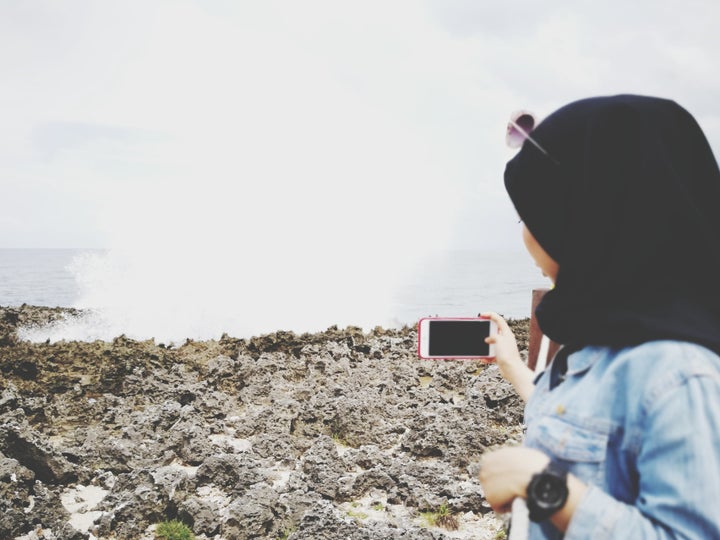 Fashion is experiencing something of a U-turn. Walk through the permanent fashion collection at the V&A, London, and the further back the clothing dates, the more skin it covers. Today we're seeing that play out in the rise of modest fashion.
Numerous factors are fuelling this return to a more modest approach to dressing. In the #MeToo era, we're seeing women increasingly dressing less for the male gaze and focussing more on female empowerment and the approval of other women.
High profile figures and celebrities are of course a key part of this. The 2018 red carpets were awash with long sleeves and hems, pie crust collars, while Erdem became a staple for many. This sits in complete contrast to the more cosmetic-led celebrity look that we've seen, where clothing is designed to expose, rather than cover-up. This juxtaposition is fitting of general fashion however where we see two diametrically opposed trends playing out. Bodycon dresses won't be going away any time soon.
The runways are mirroring the modest trend too. Spring / Summer 2019 catwalks embraced the highly commercial global-nomad look with a modest edge and strong boho influences. Think voluminous silhouettes, long-line shirts, ankle-length skirts and smock dresses.
Of course, religion and the high-spending power of Muslim millennials has also played a fundamental role in the modest dressing movement – Muslim spend on clothing is expected to reach $368bn globally by 2021. As Muslim women drive demand for ranges and curated collections that fuse fashion and faith, we're seeing this influence and inspire women of all faiths to feel like it's more appropriate to dress more modestly.
And from luxury to high street we're seeing big names responding.
Through considered edits of existing contemporary brands and an inclusive approach to editorials, luxury e-tailer The Modist champions the nuances of modest dressing, catering to women across all faiths, cultures and lifestyles in one place.
On the high street, we're seeing interesting collaborations like that between Muslim fashion designer Hana Tajima and Uniqlo, while Cos' modest, capsule style offering is also resonating with Middle Eastern customers.
Closer to home, John Lewis is channelling demure covered up looks through its own-brand development, while Marks & Spencer now offers a search feature for modest-appropriate product that collates pre-edited, styled outfits outside of its existing online range. Customers can shop the total curated look or mix and match pieces according to personal preferences, fulfilling religious, or secular aesthetic needs.
After a century of increasingly exposed body fashion trends, the temperature of fashion is changing. Modest dressing isn't just a fashion trend, it's much more than that – it's a form of armour for the modern woman. And personally, I'm a fan.