The publishers of Britain's newest newspaper have confirmed that it is set to close just nine week after it was launched.
The New Day's publishers, Trinity Mirror, said that the daily paper had received "many supportive reviews" but that circulation had been below expectations.
Friday will be the paper's final edition.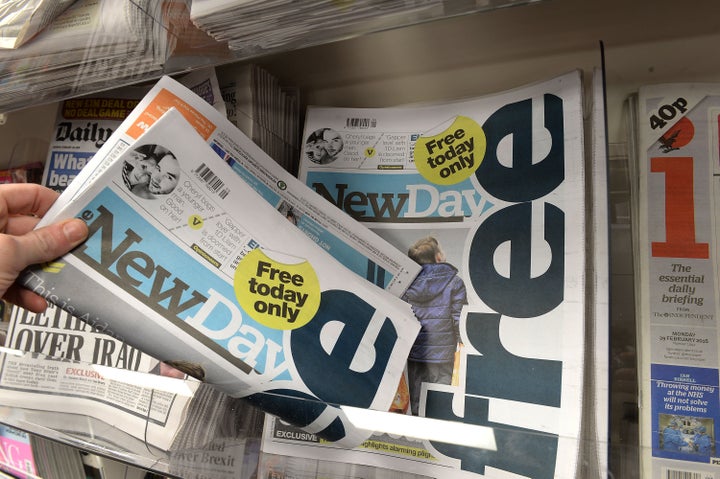 The title was launched in February and Trinity hoped to sell about 200,000 copies per day. It has been reported that sales have fallen below 40,000.
In its trading update Trinity said: "Whilst disappointing, the launch and subsequent closure have provided new insights into enhancing our newspapers and a number of these opportunities will be considered over time."
The paper's slogan was 'Life is short, let's live it well'.
The New Day's editor, Alison Phillips, said in a statement posted on Facebook that the team "tried everything we could" but were unable to reach the figures needed to make it work financially.
Phillips added: "I have never worked on a title with such engagement from readers.
"There clearly were many people who truly loved the idea of a different kind of newspaper which spoke to them. But the reality was we didn't have enough of them on a daily basis."
Reporters at the New Day have been thanking people for their support and shared pictures of the final edition being put together.
Jane Martin, head of media at the Guardian and Amol Rajan, the last editor of the Independent print edition, spoke to the BBC Radio 4's Today programme on Thursday morning.
Martin said that the New Day closure shows the "dynamics of the market", adding: "This is a terrible time to launch a newspaper."
"We have to welcome a brave and optimistic attempt to do something in this market.
"Ill conceived, though? I would say 'yes'. It launched with positive news but of course from day one most other front pages were negative."
Martin said that the New Day "failed to get an audience".
Rajan said that New Day, which was features-focused, failed to give people the news.
He said: "Newspapers might be going out of fashion but what people fundamentally want when they buy them is news."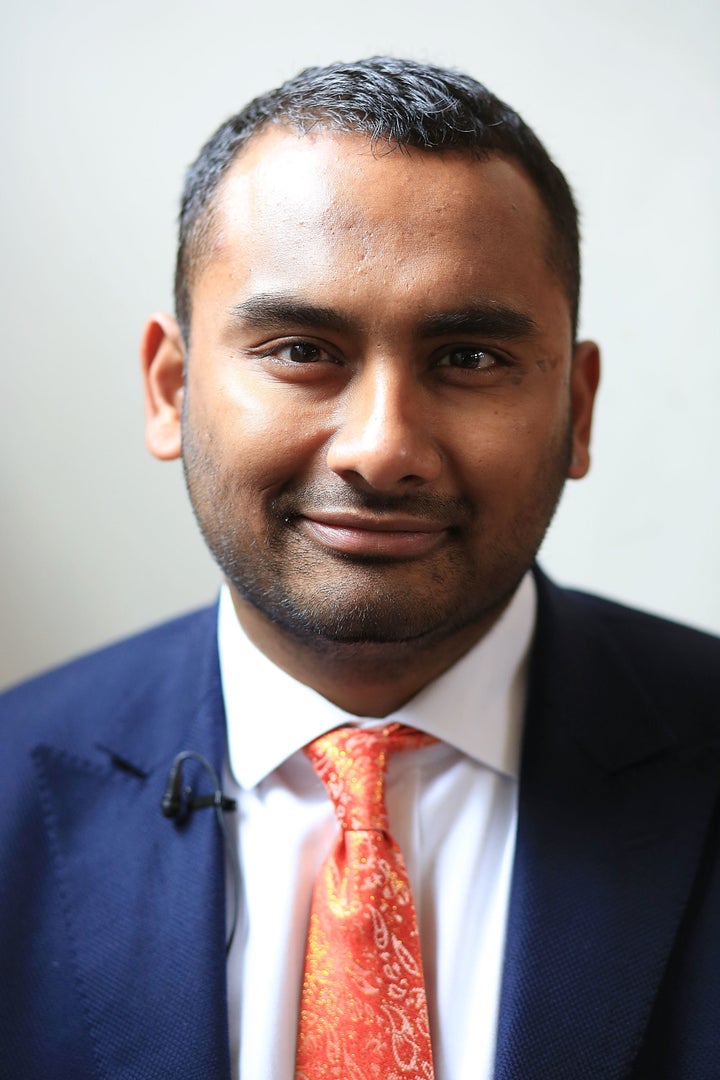 Comparing it to The i newspaper, which was recently sold to Johnston Press, Rajan said that New Day was a "unique proposition" but not a "compelling proposition".
Both guests agreed that New Day was an example of "style over substance" but said that credit should be given for trying to launch a newspaper in today's market.
HuffPost UK understands that, while most of the journalists were on secondment from The Mirror and The Sunday Mirror, a handful were hired on short-term contracts to work exclusively for The New Day.
One journalist, who asked to remain anonymous, said before the announcement: "The main feeling is just a sense of incredulity that they could be so short termist."
According to The Guardian, New Day editor Alison Phillips was "distraught" at Wednesday's internal meeting announcing the closure.
When New Day launched, Trinity Mirror chief executive Simon Fox told City AM he would close the paper if it did not succeed.
He said: "We'll watch that carefully over the next six months. We've said clearly if we've got it wrong and there isn't a demand for this paper, then, we're a commercial organisation, we're very commercially disciplined, and if there isn't such a demand we'll either have to radically change it in some way or not continue with it."
The New Day's launch inspired some optimism about the future of print. Its birth came three weeks before The Independent ceased print publication after 30 years and became online only.
It was the first standalone national paper launched in Britain since The Independent launched in 1986.
The new paper was initially available for 25p for two weeks, then rising to 50p.
Tony Gallagher, editor of The Sun, previously said of New Day's launch: "I won't lie, I think it's a challenge to to expect people to pay 50p for it in an extremely competitive market.
"But I wish them every success. It's nice that we've got a new paper just as another one is dying."