She was crowned Queen Elizabeth II on 2 June 1953, aged 27, and has since gone on to celebrate a number of milestones such as her Silver, Golden and Diamond Jubilees in 1977, 2002, and 2012, respectively.
And now the monarch has another event to celebrate: her 90th birthday.
Born in 1926 in London to the Duke and Duchess of York, later King George VI and Queen Elizabeth, the young Elizabeth Alexandra Mary Windsor was never destined to be Queen.
But when King Edward VIII abdicated in 1936, her father acceded to the throne - putting her in line to become the next monarch.
On Wednesday, the Queen began the celebrations a day early in Windsor.
On her last day as an 89-year-old, the Queen will commemorate the anniversary of another British institution - the postal service - by touring the Royal Mail Windsor delivery office, the Press Association reported.
In her second engagement, the Queen will open a new bandstand in Alexandra Gardens, close to Windsor Castle, meeting school children who were involved in its decoration.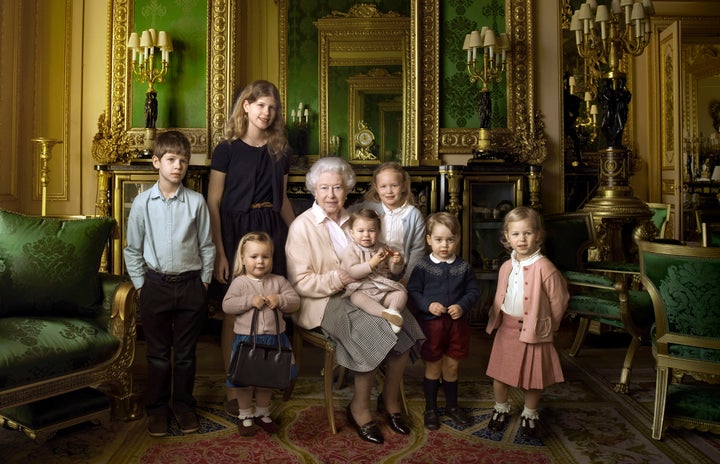 On Thursday, her actual birthday, the Queen will step out of her Windsor Castle home, where she has been staying during Easter Court, and go on a walkabout in the town centre, meeting the crowds who will gather to catch a glimpse of her on her big day.
The head of state - with Philip, the Prince of Wales and the Duchess of Cornwall at her side - will later light the first in a chain of more than 1,000 beacons across Britain and the world.
Heir to the throne Charles will stage a lavish private family dinner for the royal matriarch in the evening in the castle - with the event said to be being overseen by his trusted former valet Michael Fawcett.
In June, thousands of well-wishers will gather for celebrations planned to mark the Queen's official birthday.
A series of events will be staged, from a St Paul's Cathedral service of thanksgiving to the traditional Trooping the Colour ceremony, and a sit-down celebration for 10,000 people on The Mall called the Patron's Lunch.