An online campaign trying to stop advertisers from "funding hate" in three British newspapers has gained 70,000 likes on Facebook in just seven days.
The Stop Funding Hate campaign is trying to convince brands to pull their advertising from The Sun, The Daily Mail and the Express, saying the papers use "fear and division to sell more papers" and demonise groups such as refugees and migrants.
The campaign, set up by Richard Wilson, an NGO worker from London, promises to "call out" advertisers who preach values of honesty and decency but fund newspapers that it claims trade in "hate, prejudice and lies".
Wilson told The Huffington Post UK he's "surprised at how well it's done."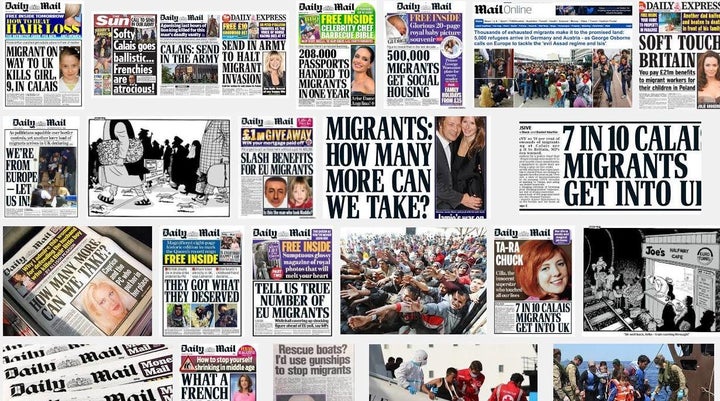 It claims Virgin's values are "totally at odds with the Sun's track record of misleading reporting, and of playing one group off against another in pursuit of a divisive political agenda."
"It's difficult to avoid seeing the level of vitriol that there is in some newspapers, particularly towards refugees and migrants. It feels like there's this whole culture of toxic ways of talking about people that seems to have been coming to a head in the last few months, particularly around the Referendum, though it's actually been going on a lot longer than that."
Newspapers made £1.2 billion in advertising in 2015. Wilson said he was targeting them because people didn't want to be "inadvertently complicit" in the coverage of outlets such as the Mail and Sun.
"Only a relatively small proportion of the population actually buy these newspapers, but they are everywhere," Wilson told HuffPost UK. "So even if you don't personally buy them, the chances are you are shopping with a company that is helping to finance their activities.
"I've been a Virgin customer, for example. We don't want to be inadvertently complicit in these hate campaigns through being customers of these companies".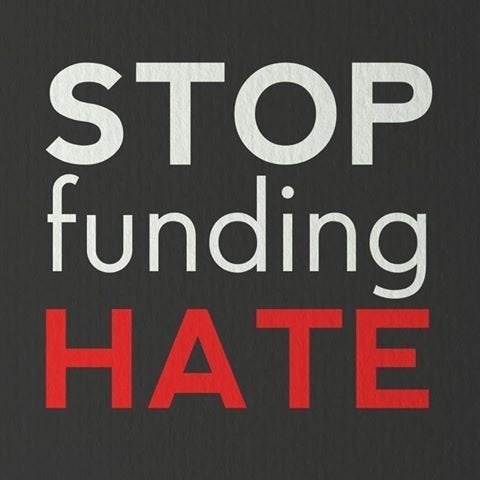 "If you want to make it stop but you don't know how, there's a way."
"The press use fear and division to sell more papers, and they don't care what we think. Because hate pays.
"But to survive, newspapers also need money from adverts. And advertisers do care what we think of them. They spend a fortune promoting brand values like honesty, decency and inclusivity.
"So if they pay for ads in papers that deal in hate, prejudice and lies, we will call them out."
Ian Barber, the Communications Director of the Advertising Association, said the loss of advertisers "played into" the News of the World's closure, but it was questionable whether campaigns against advertisers could change the media.
"As a phenomenon, the idea that campaigners understand that they can put pressure on media organisations by putting pressure on advertisers is reasonably well established," he told HuffPost UK. "Whether it's effective is in the eye of the beholder I guess. It's a question for the media organisations and the advertisers."
Barber pointed out that newspapers were essential to business as "a major way for advertisers to reach their audience".
"The other dimension to this debate is that while people might disagree with the views of something like the Daily Mail and they way that they might report, is it healthy for a functioning democracy for the response to that to be to try and shut that down?
"There's an interesting free speech point there. One of the arguements that we make on advertising's behalf is that if duns any number of platofrms, whether that's news in print or entertainment. The irony is this is all being organised through another ad-funded platform, called Facebook."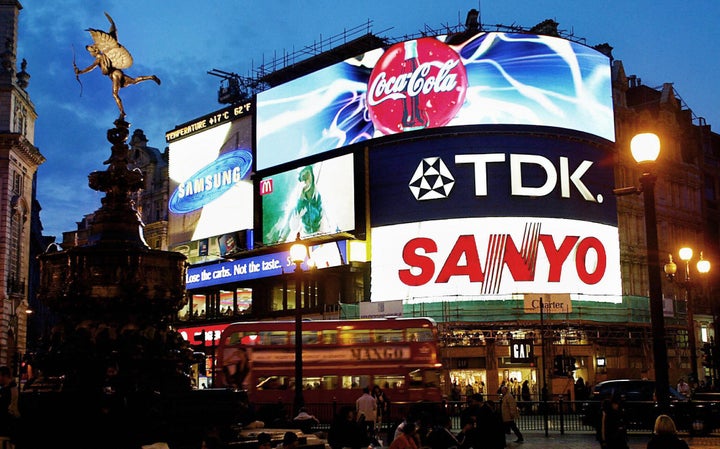 The Daily Mail and The Sun did not respond to requests to comment on the campaign, while the Express declined to comment.
Stop Funding Hate was started by Wilson, 40, who has worked in human rights campaigning in Burundi after his sister was murdered there in 2000.
He started the Facebook page and petition backed by an informal group of friends, but they could become more organised after its success. "What we are at the moment is a bunch of people who have come together online, primarily through Facebook, friends of mine and others who have never met each other but share this common concern."
"It feels like it's hit a particular chord with people. We're quite surprised at how well it's done. It's suddenly got very serious and I wasn't sure it would even take off. Now that it's got to the stage it's got to we're thinking this has struck a nerve, so we need to think carefully about the best way to take it forward."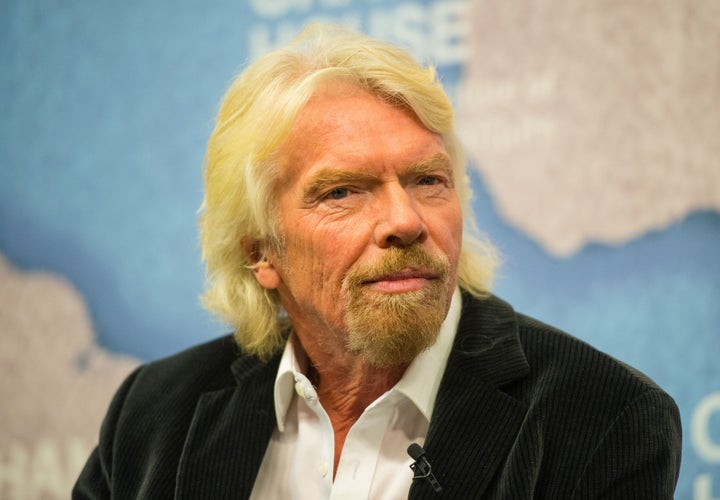 They have not had a response from Virgin Media, but Wilson says it is still early days. The campaign could move on to target other specific advertisers, but he wants to be cautious: "These sorts of campaigns are notoriously difficult to get off the ground and we want to take it step by step."
"Obviously there are hundreds of companies that are advertising in The Sun and the Daily Mail and the Express, and we would encourage them to have a think about the impact that their financial support is having."
He said the idea of boycotting brands that advertise in the papers was a "a very valid question" but not something they were currently calling for.
"We are fully in favour of freedom of expression and believe that a free press plays a vital role in a democratic society," he said. "We also know that the role of the government in tackling hate speech is a contentious issue and we believe that there are good reasons for treading carefully in this area.
"So this campaign is not proposing any kind of state action beyond the laws that already exist on incitement to racial hatred.
"The UN High Commissioner for Human Rights would actually go further than what we're saying - he's asked the UK government to take stronger action against hate speech - but just as we wouldn't want our money being used to help fund the BNP or Britain First, we don't want our cash to help finance the Sun, Daily Express and Daily Mail's hate campaigns."
Related