The question in the poll only asked if Muslims sympathised with those who travelled to "join fighters in Syria". It did not specify Isis.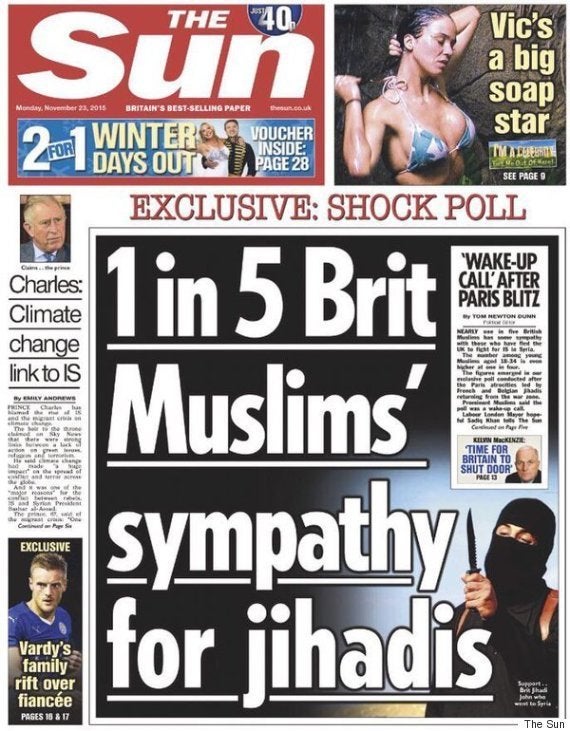 More than 3,000 complaints were lodged against the paper's front page and The Sun was ordered to print a clarification statement.
A statement from IPSO read: "The newspaper had provided various interpretations of the poll result which conflated important distinctions between those travelling to Syria and those already fighting in Syria; between 'sympathy' for these individuals and 'support' for their actions; and between individuals attracted by the ideology of IS, and the ideology of IS itself.
"The Complaints Committee deemed that the newspaper had failed to take appropriate care in its presentation of the poll results, and as a result the coverage was significantly misleading in breach of Clause 1 (Accuracy)."
IPSO upheld the complaint lodged by Muslim Engagement and Development (MEND) that The Sun had breached Clause 1 (Accuracy) of the Editors' Code of Practice.
In IPSO's summary, the watchdog said that The Sun did not accept that the meaning of "those who leave the UK to join fighters in Syria" was ambiguous.
The paper said that those surveyed were in no doubt about the question's meaning.
The Sun published the adjudication on page 2 of the paper on Saturday, as instructed to by IPSO.
The Times was also found to have breached Clause 1 of the Editors' Code after it published The Sun's claims the following day. But as The Times had already published a clarification, IPSO said that no further action was required.