US Military soldiers could soon be entering the battlefield on hoverboards, after a leading manufacturer was sold to a supplier of the Department for Homeland Security.
In April, Franky Zapata set a Guinness World Record for the farthest hoverboard flight. His machine, the Flyboard Air, travelled more than 2,252 metres, smashing the previous record of 275.9 metres.
Unlike most hoverboards, the Flyboard Air isn't powered by a long hose. Instead, the machine uses an "Independent Propulsion Unit" to fly for up to 10 minutes, according to Zapata.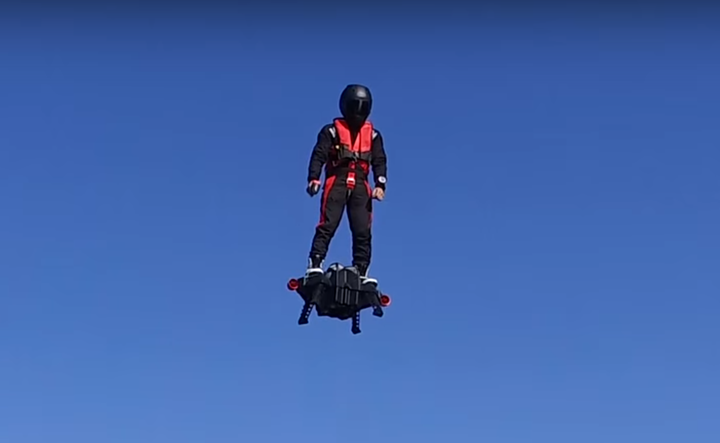 The company claims the board is therefore capable of reaching a stomach-churning height of more than 3,000 metres, higher than some of the Alps, and speeds of up to 93 mph.
The French 37-year-old, who is a former jet ski champion, divided YouTube viewers in April after a video of him riding the board went viral.
Critics presumed that the clip must have been fake, but more videos quickly emerged online. The Guinness World Record provided the proof it was authentic.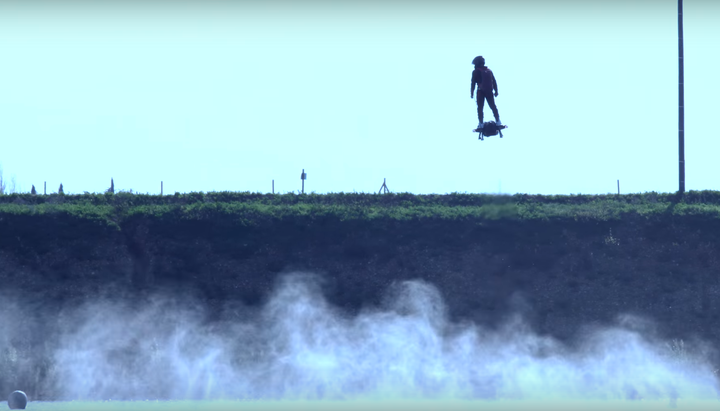 Zapata told the Verge that the hoverboard was comprised of three parts: a board, a fuel tank and a remote, which controls the board's four turboengines. Two more provide stability.
The Flyboard Air took four years to build, including the construction of the turboreactors and the design of the algorithms, which ensure stability.
Zapata added that it would be impossible to ride the Flyboard Air without at least 50 or 100 hours in the original Flyboard with water: "Also, if you want to try it, you must have seven lives, like the cat."
As Dailymail.com reports, there's no official line yet on whether the Flyboard Air will be available to purchase or released to the public.
In a statement announcing the acquisition, Implant Sciences president Robert Liscouski, said: "'We are beyond excited to have visionaries like Franky Zapata and his team on board and we are thrilled to allow for shareholders to benefit from the many breakthrough products he has already invented and the new innovations he will be unveiling in coming months and years."