There was plenty of excitement during the final of 'The Voice' on Sunday (2 April), though sadly for producers, the stand-out moment of the night wasn't actually planned.
In fact, what got the most attention during the live finale was an uninvited guest, who stormed the stage after Mo Adeniran was announced as one of this year's final two acts.
As presenter Emma Willis commiserated with finalist Jamie Miller after he discovered that he was out of the contest, what she didn't spot was that a stage invader in a baseball cap had made his way on camera.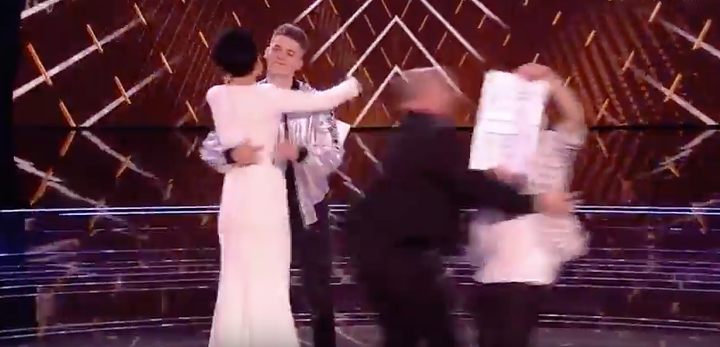 Sporting a baseball cap and a patterned shirt, he held up a folded piece of paper, but security leapt on stage to remove him before anyone had the chance to get a look at what he was holding.
An ITV spokesperson has said: "During the results… there was a brief interruption on stage, which was dealt with immediately by security. The show continued as planned."
However, an ITV source has insisted to Radio Times that the comedy star - real name Simon Brodkin - was not behind the incident.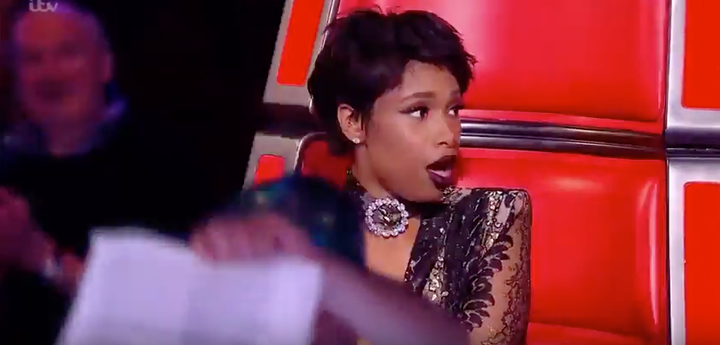 While a stage invasion is never near the top of producers' wishlists during a live show, it did take the shine off Sir Tom Jones's blunder somewhat, after the coach accidentally let out a celebratory swear during the live broadcast.
In a pre-watershed moment, which occurred shortly before the stage invasion, Sir Tom was heard saying "fuck me", in reaction to the news that his band, Into The Ark, had made it through to the last two acts.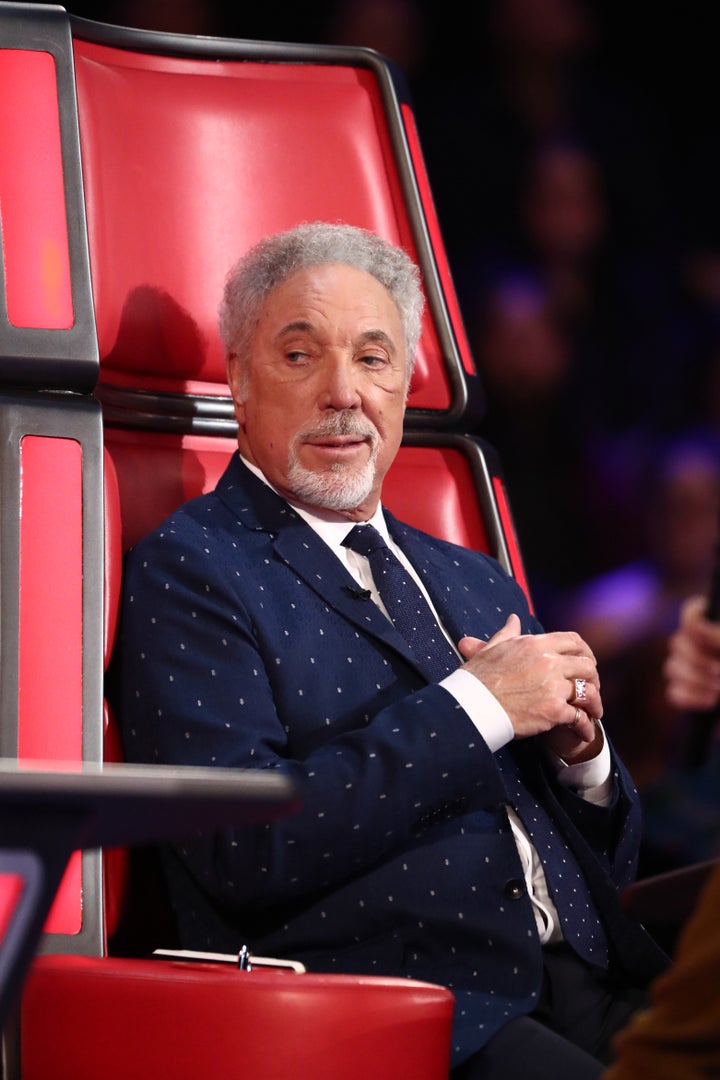 Emma Willis was quick to apologise, saying: "There may have been a little swear word that popped out then through excitement – apologies to anybody if they were offended."
The show was eventually won by Mo Adeniran, with 'The Voice' now giving way to 'The Voice Kids', which will air on ITV later in the year.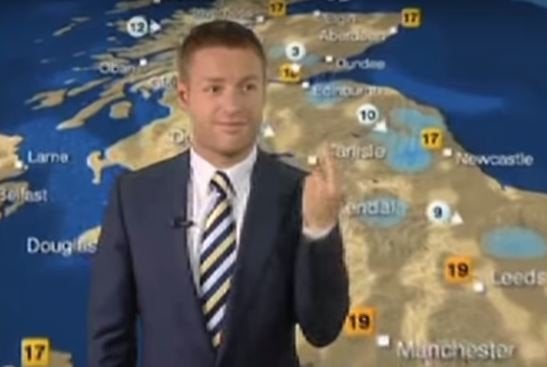 14 Live TV Gaffes We'll Never Tire Of Watching