Game of Phones: Every week I'll pick a new game for iOS or Android that's perfect for long journeys, the commute or just when you want to switch off from the outside world.
Alto's Adventure makes absolutely no sense on paper. It was a side-scrolling snowboarding game in which you herded llamas.
Yet the moment you played it, it made perfect sense. The scenery was gorgeous and constantly changing, the gameplay was soothingly addictive and the infinite levels meant that the only thing you worked towards was finding your happy place.
Alto's Odyssey is the sequel, and as you can see from the video above, it succeeds in every way a sequel should.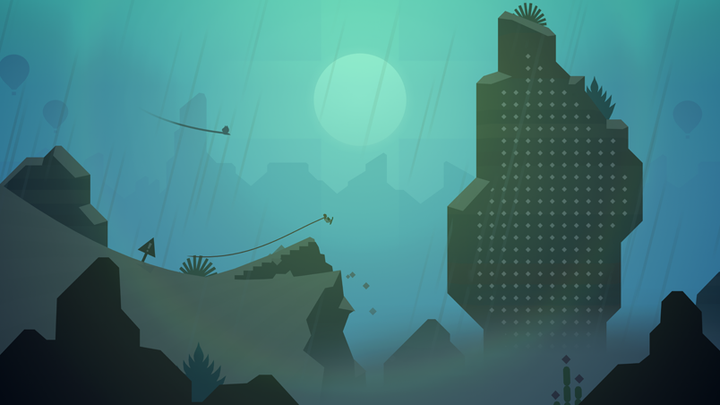 Alto's Odyssey is perhaps even more beautiful to look at than its predecessor and thanks to a huge increase in variety with the infinite level design you'll have even more reason to stay in the game as long as possible.
The premise is very simple. You are snowboarding, you can tap to jump, hold to perform a loop and all you have to do is survive by not hitting obstacles or falling off cliffs.
If you do fall you'll go back to the beginning but like all good infinite games no two playthroughs will be the same.
Where Alto's Adventure felt like a quick 5min game, Odyssey adds new level design, new objects to interact with and new items to earn that can help you survive for longer and get a higher score.
If that wasn't enough there's also a 'Zen Mode' that takes away all the obstacles and lets you just glide indefinitely through the game soaking in the atmosphere, listening to the blissful soundtrack and generally turning off from the outside world.
Designed and built by a small team, Odyssey took a reported three years to make, and honestly after spending days playing it I'm glad they took their time.
This game was made for angry commutes and stressful days.
Alto's Odyssey is available to download now on iOS for £4.99 and will be available on Google Play in the coming months.