Theresa May has sparked a fierce backlash over her new anti-terror plan amid claims that she broke a political truce agreed in the wake of the London Bridge attack.
Labour's Shadow Foreign Secretary Emily Thornberry said that she "regretted" the Prime Minister's announcement of a new crackdown on the steps of No.10 Downing Street just hours after the killings.
Thornberry was among many to claim that May's statement effectively breached the cross-party agreement to suspend political campaigning out of respect for the seven dead and 50 injured in the attack on Saturday night.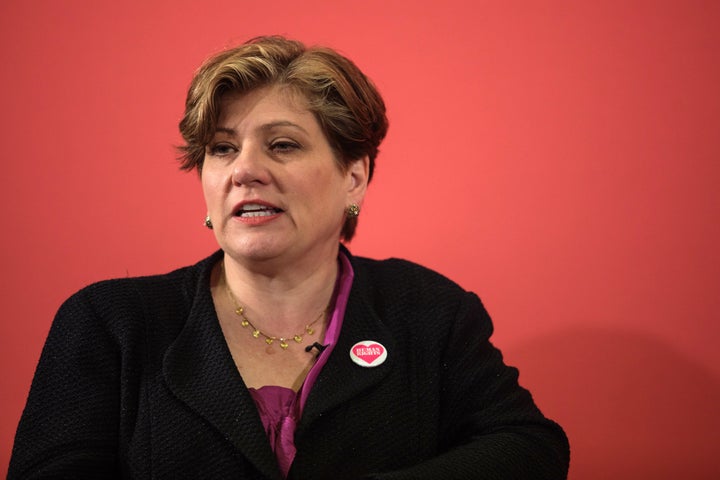 But Thornberry said that all politicians needed to halt political activity out of respect for those killed, and their families.
"To come out onto the steps of 10 Downing Street, in the immediate aftermath of a terrible outrage like this, was not something that would be expected," she told BBC Radio 4's The World This Weekend programme.
"I simply regret the approach that she has taken.
"She has said 'enough is enough'. Well I thought enough was enough after 9/11, I thought that enough was enough after 7/7, I didn't think we should be taking any more of these attacks on our people, we all agree on that.
"Of course we need to do more, but we need to be sensitive to fact that there are people who are only just discovering that their loved ones have died."
With just four days to polling day on Thursday, Jeremy Corbyn and May had agreed to pause all their national election campaigns as a mark of respect for those murdered or injured in the attack.
"None of the things which I understand she's proposing in her four-point plan are immediate steps, and so I regret the timing of that. I think it's drawing us into a debate," Thornberry added.
"The agreement was that out of respect for those who had suffered as a result of last night's attack and those who are fighting for their lives that we should take a moment and pay our respects.
"The right response is to pause and to pay our respects. I think it was right for us to stop.
"There is an agreement between the parties there would not be party political campaigning until this evening or tomorrow. I think it is a good idea to stick to the agreement. The Labour party will be beginning its national campaigning this evening."
The SNP, Liberal Democrats and Greens all agreed to halt their campaigns on Sunday, except for local activity.
Earlier, UKIP leader Paul Nuttall refused to join the cross-party suspension of campaigning, claiming to do so would be "precisely what the extremists would want us to do".
Many on Twitter felt also that the PM had tried to politicise the London Bridge attacks.
May's words on the steps of No.10 were a break from her previous criticism of "knee jerk" responses to terror attacks.
She has been among those who criticised Tony Blair for his '12-point plan', issued after the 7/7 terror attacks on London in 2005, as an over-reaction that included impractical measures.
Her statement is also a big shift since the Manchester terror atrocity, in the wake of which Home Secretary Amber Rudd insisted the police and intelligence chiefs were not requesting any new powers.
Former Chancellor Ed Balls said May's statement 'posed lots of questions...let's not pretend everybody agrees'. Cuts of 20,000 police officers and watered-down anti-terror control orders under May were valid subjects for criticism, he said.