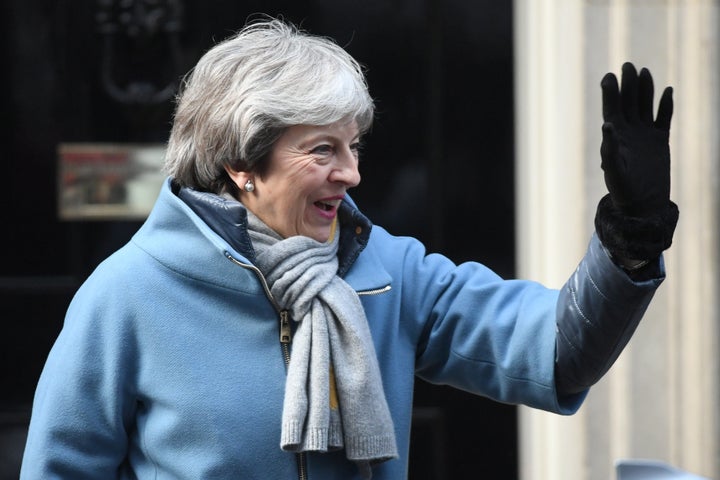 It is true, I voted Remain. I did so because I wanted Britain to be a part of an alliance of democracies, even though I recognised that the EU itself was undemocratic. However, after the referendum result, I came to the view that we had to do everything possible to respect the will of the people. To not do so would lead to political calamity – there would be huge mistrust in Parliament and the body politic, as a whole.
On this reasoning, I voted for Article 50 and against the Prime Minister's deal the first time around. I wanted the Withdrawal Agreement improved, specifically to show that we would get value for money for our £39billion and that there would be changes to the backstop.
When the Prime Minister brought the second 'Meaningful Vote' to Parliament last Tuesday, she seemed to me to have achieved the latter, if not the former. And despite the seemingly fateful Paragraph 19 from Geoffrey Cox, in his answer to Jacob Rees-Mogg in the House of Commons, the Attorney General seemed to confirm that Britain would have "an undoubted legal right" to unilaterally exit the backstop.
We are five minutes to midnight. I believe that had we prepared properly two years ago, a no-deal Brexit might have been viable. However, I am still wary of leaving the EU and crashing out without a deal, unprepared. This risks economic calamity, as much as reneging on the referendum result risks political calamity of a huge loss trust in our democracy and Parliament.
If the Prime Minister's deal gets through, we would finally cross that line of leaving the EU and have a chance of reviving negotiations once again, in order to determine a proper UK-Europe trade agreement or for Britain to join the European Free Trade Area (EFTA), something favoured by Eurosceptics like George Eustace.
People who want Brexit to happen have to make a choice. They can either be puritanical - want everything and get nothing in a very strongly Remainer Parliament or, they can more practical - accept what's on the table for now, with the possibility of a better meal in the future.
However, on Monday, the Speaker ruled that the Government will not be able to bring forward another meaningful vote if the motion remains "substantially the same". In response, I asked the Speaker, "Given that the vote on having a second referendum was overwhelmingly rejected by the House of Commons last week, does this mean, if it is brought back, you will will apply the same considerations so the vote won't be repeated?". The Speaker replied that it would depend on the circumstances. This decision makes it more likely that Article 50 will be extended, leading to the possibility of another referendum and risking no Brexit at all. We cannot let this happen.
My real hope is that Britain joins EFTA; a real Common Market 2.0, out of the Common Fisheries Policy, Common Agricultural Policy, and the European Court of Justice but part of the European Economic Area, safeguarding our businesses and our jobs.
There still would be controls on freedom of movement in the event of "serious societal, economic or environmental circumstances" (unilaterally determined). Britain would be part of an alliance of democracies, in this case, alongside prosperous Norway, Switzerland and Iceland.
If the Prime Minister's deal is voted through, the Political Declaration can be rewritten to ensure Britain's membership of EFTA. In doing so, we would take back control and with it, have a genuine voice, a vote and a veto over our laws.
On Friday, out and about in my constituency of Harlow, there is real anger from residents. I was stopped time and time again in the street, by residents who want Parliament to deliver Brexit. However, they do have some sympathy for the Prime Minister's difficult position.
If we don't want Parliament and politicians to be as toxic again as we were during the MPs' expenses scandal, we should vote for the Prime Minister's deal and deliver on Brexit, as the public expects.
Robert Halfon is the Conservative MP for Harlow