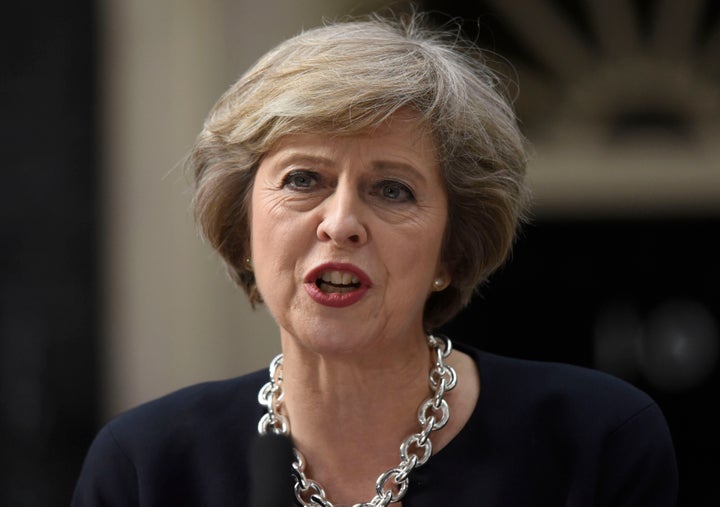 The crackdown on migrant benefits that David Cameron failed deliver as a result of his EU referendum defeat is to be revived by Theresa May after Brexit, reports suggest.
The Times quotes Whitehall sources suggesting the Prime Minister wants to stop EU migrants claiming in-work benefits such as tax credits, bringing them in line with restrictions faced by newcomers from any where else in the world.
The newspaper quoted Downing Street saying no decisions had been made and sources emphasised that there was no "magic bullet" for migration.
Cameron managed to negotiate with Brussels a reduction in the amount new arrivals could claim for a seven-year "emergency brake" period in his failed deal.
The new proposals are understood to go further and would be permanently in place. The plan is designed to reduce the incentive for low-paid workers to move to the UK and cut the welfare bill.
A Government spokesman insisted this could be part of a wider package of measures. The Express reported:
"We have been clear that the UK should make its own decisions about migration once it leaves the EU.
"The Government is considering a range of options and it is wrong to suggest it has determined on any particular system at this stage.
"We are focused on getting the right deal for Britain as we prepare to begin negotiations with the EU.
"It's not the UK's interests to provide a running commentary ahead of those negotiations."
It's unclear how many of the two-million-plus EU migrants living in the UK claim in-work benefits, though official statistics suggest around 300,000
May wants to trigger Article 50 by the end of March, starting negotiations on the UK's departure from the EU where ending freedom of movement will be key.
In her speech to the Tory party conference last year, the PM said that British workers were being squeezed out by low-skilled immigration and that "change has got to come". She said:
"If you're one of those people who lost their job, who stayed in work but on reduced hours, took a pay cut as household bills rocketed, or — and I know a lot of people don't like to admit this — someone who finds themselves out of work or on lower wages because of low-skilled immigration, life simply doesn't seem fair."
But industries including farming have warned they would struggle to fill jobs as a result of a hard immigration crackdown.