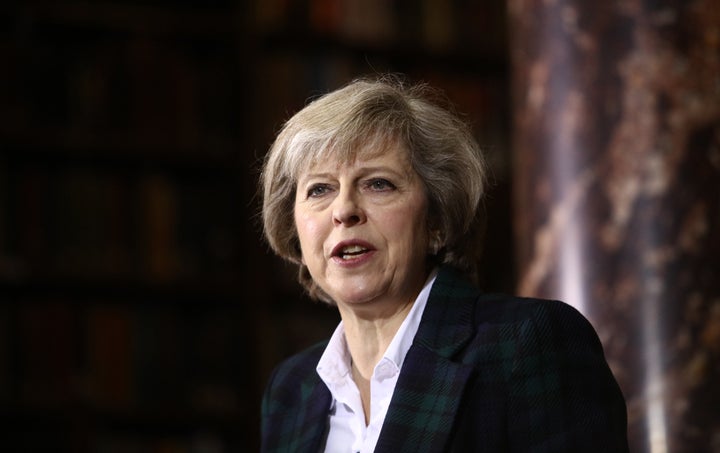 London Mayor Sadiq Khan, Lib Dem leader Tim Farron and Green MP Caroline Lucas are among those who have signed a statement urging protection for 3million EU citizens living in the UK.
In a statement to HuffPost UK, representatives of Labour, the Conservatives, Lib Dems, SNP, Ukip and the Greens called on whoever takes over as Prime Minister to vow not to force EU nationals in the UK to leave the country.
The future of EU migrants settled in the UK has been thrown into doubt after the front-runner for the Tory leadership, Theresa May, said their status could be part of any Brexit negotiation.
Leadership rival Liam Fox has put forward the same view.
That means millions of people who live in the UK face years of not knowing if they will be removed as part of a deal with Brussels.
Rival leadership contenders Michael Gove, Andrea Leadsom, and Stephen Crabb have vowed to protect EU citizens legally in the UK. Crabb claimed using people as "bargaining chips" was not "morally the right thing to do."
Today, a cross-party group of politicians have told the HuffPost UK they believe the next Prime Minister should guarantee the status of EU nationals in this country now.
The statement comes as Shadow Home Secretary Andy Burnham revealed he will force a vote in Parliament on Wednesday over the issue.
Labour's motion calls for the Government to allow EU citizens, residing lawfully in the UK prior to the EU Referendum, the right to stay and explicitly rules out their use as 'bargaining chips'.
Burnham said: "It is simply not good enough for the Home Secretary to say that she 'hopes' EU nationals will be allowed to stay. These are people who have put down roots here, with children, families, caring responsibilities, who pay taxes and contribute to our economy and society. They deserve much better than being used by the Government as bargaining chips."
The Lib Dems have announced they will push for a change in the law next Tuesday, and the party's Foreign Affairs Spokesman Tom Brake said today:
"Theresa May and the government's position on this is indefensible. We must offer assurances to those Europeans who have made the UK their home that their future is here. The Tories are ignoring the fact we are talking about people's lives.
"These people are working, paying taxes and raising families in the UK. It is inconceivable they should be forced to leave if Britain does leave the EU."
The statement signed by more than 80 MPs and campaigners today reads:
"We believe European Union citizens who have acquired the right to live and work in the UK should not be used as a negotiating tool in any discussions between the Government and the EU over the terms of our exit.

"Fears over repatriation of these settled citizens is causing
uncertainty and worry across the UK.

"We therefore urge all candidates hoping to be the next Prime Minister
to immediately vow to protect these people's rights to live and work in the UK."

Signed:

Labour

Sadiq Khan

Andy Burnham

Liz Kendall

Vernon Coaker

Keith Vaz

Luciana Berger

Paula Sherriff

Mary Creagh

Wes Streeting

Jess Phillips

Conor McGinn

Alison McGovern

Jamie Reed

Rushanara Ali

Clive Lewis

Jonathan Ashworth

Yvette Cooper

John Mills (donor and chair of Labour Leave)

James Schneider (Momentum)

Conservatives

Bernard Jenkin

Peter Bone

Tom Pursglove

David Warburton

Peter Lilley

Lib Dems

Tim Farron

Norman Lamb

Scottish National Party

Angus Robertson

Stewart Hosie

Alex Salmond

Tasmina Ahmed-Sheikh

Richard Arkless

Hannah Bardell

Mhairi Black

Ian Blackford

Kirsty Blackman

Phil Boswell

Deidre Brock

Alan Brown

Lisa Cameron

Douglas Chapman

Joanna Cherry

Ronnie Cowan

Angela Crawley

Martyn Day

Martin Docherty

Stuart Donaldson

Marion Fellows

Margaret Ferrier

Stephen Gethins

Patricia Gibson

Patrick Grady

Peter Grant

Neil Gray

Drew Hendry

George Kerevan

Calum Kerr

Chris Law

Angus MacNeil

Callum McCaig

Stewart McDonald

Stuart McDonald

Anne McLaughlin

John McNally

Carol Monaghan

Paul Monaghan

Roger Mullin

Gavin Newlands

John Nicolson

Brendan O'Hara

Kirsten Oswald

Steven Paterson

Tommy Sheppard

Chris Stephens

Owen Thompson

Alison Thewliss

Mike Weir

Corri Wilson

Eilidh Whiteford

Philippa Whitford

Pete Wishart

Ukip

Patrick O'Flynn

Suzanne Evans

Green Party

Caroline Lucas
Related