Theresa May faces fresh pressure to exempt foreign students from official migration figures, with a potential backbench Tory revolt on the issue next week.
The Prime Minister has refused to back down over including students in migration figures in the face of calls from Tories for reform.
Former minister Anna Soubry said the majority of people did not believe foreign students should be included in the figures and insisted they were a "huge benefit" to the country.
Tory chairman of the Education Select Committee Neil Carmichael said universities were concerned about any possible restrictions on attracting overseas students.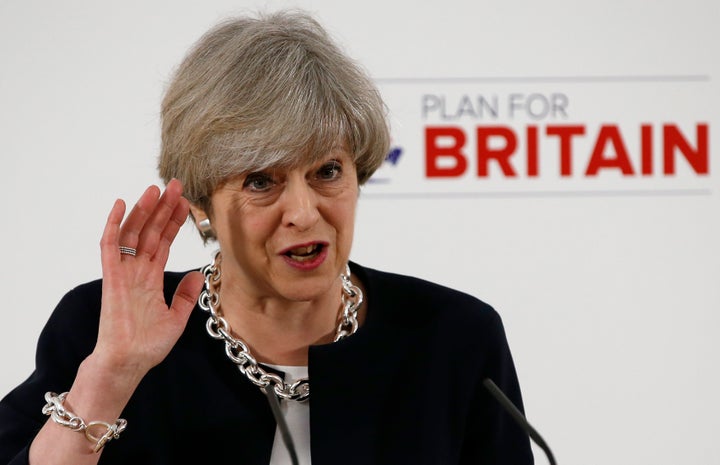 The Independent reported that rebel Tories claim they have enough support to inflict a humiliating defeat on May in the Commons on Wednesday.
The issue will come to a head when MPs debate an amendment to the Higher Education and Research Bill passed by the House of Lords last month.
May reportedly faces opposition from around the Cabinet table on the issue, with around six ministers thought to back exempting people coming from overseas to study being excluded from the total.
Soubry, a supporter of the Open Britain campaign, said: "International students are of huge benefit to our universities and colleges, and to our economy.
"When overseas students have completed their studies and return home, their goodwill towards our country often results in business deals as well as improved international relations and understanding.
"The majority of people don't believe overseas students should be in our immigration statistics, and for good reason.
"The Government is showing welcome signs of pragmatism and common sense on immigration. I very much hope the Government will take international students out of the immigration figures."
Carmichael said: "The Education Select Committee, which I chair, took copious evidence from universities on this issue, and I am in no doubt of the value they place on international students coming to study here in Britain.
"Higher education is an export industry for Britain which generates great value from international students, and no government should seek to make it harder for them to operate.
"The higher education sector has serious concerns about any possible restrictions on the ability of international students to come to the UK. I look forward to a healthy debate when this amendment comes to the House of Commons."
The Independent reported that Tory whips are trying to contain the revolt, pleading with the party's MPs not to "rock the boat now".
But rebels claim they can overturn the Government's majority of 17 and hope to force May to back down.
Excluding students could dramatically cut net migration totals and help the PM meet the Government's target of cutting numbers to the tens of thousands.
But speaking earlier this month May, a former home secretary, said: "Students are in the net migration figures because it is in the international definition of net migration and we abide by the same definition that is used by other countries around the world."