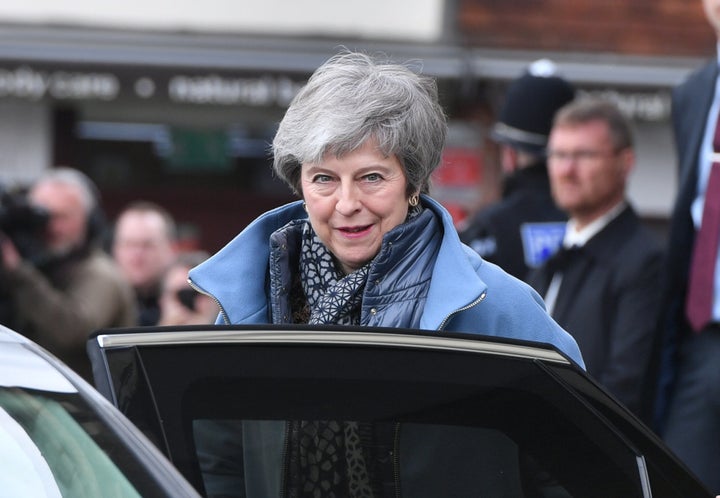 Theresa May has likened the growth of online abuse to "the man at the end of the bar muttering into his pint" suddenly finding a powerful following on social media and becoming emboldened.

Labour's Rachel Reeves said the prime minister made her comments in an interview for the MP's book on women in politics, which was published on Thursday.
And she revealed how May sees online trolls, in a week where it was revealed that the specialist police unit set up to investigate crimes against MPs had received 558 complaints since its inception, including 379 of malicious communications.

Speaking about her Women of Westminster book, Reeves said: "The prime minister, I interviewed her for my book about women in politics, and she said you used to have the man at the end of the bar sort of muttering into his pint and now that man is posting on Twitter.
"Whereas maybe one other guy in the bar might listen to him before he now finds a following on social media, and people with all sorts of outlandish views come together and think that they have a coherent argument.
"Whereas before people just ignored them and perhaps laughed at them, but maybe just ignored them."

Meanwhile Reeves also urged Labour to introduce lifetime bans for members found guilty of persistent anti-Semitism online or in meetings.

Speaking after the Equality and Human Rights Commission paved the way for a formal investigation into anti-semitism in Labour, Reeves said the party needs to "get a grip" of the crisis and said it was not living up to its high standards.

Asked if she would support lifetime bans, the Commons business committee chair said: "Why not?"
She continued: "If somebody is an anti-Semite and they persistently are anti-Semitic in what they share on social media, or what they say at party meetings, why shouldn't they be kicked out?
"You haven't got a right to be a member of the Labour Party and we don't want people like that in the Labour Party.
"We don't want racists in the Labour Party and they should be kicked out, and they should be kicked out for good."