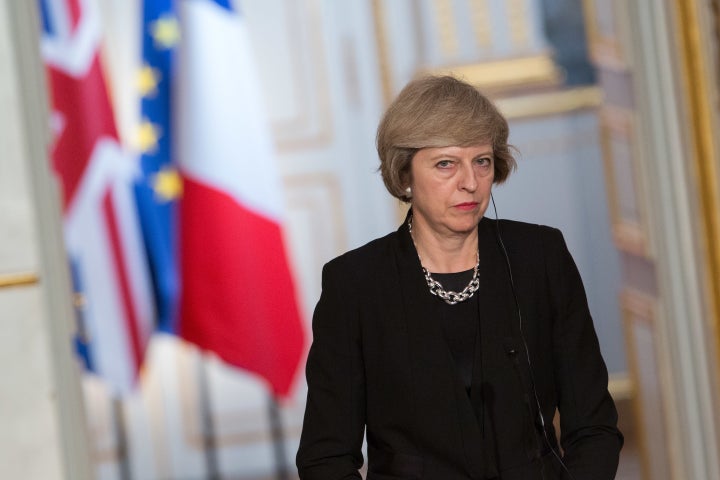 Theresa May wants to "reform capitalism" in the wake of the BHS scandal, her official spokesperson confirmed today.
At a regular briefing of journalists in Westminster, the Prime Minister's Official Spokesperson confirmed May wanted to see a major overhaul of the preeminent economic system of the western world.
However, when pressed for details on how she would do this, the spokesperson said May needed more time to "think about these policies carefully" as the new Government only took office "ten days ago".
Reforming capitalism one of the key lines Ed Miliband used while he was Labour leader - as was a plan to include a workers' representative on company boards; something May talked up in the brief Tory leadership contest earlier this month.
The spokesperson said: "The Prime Minister has already set out that we need to tackle corporate irresponsibility, reform capitalism so that it works for everyone not just the privilege few. That means in the long run doing more to prevent irresponsible reckless behaviour.
"Of course it's right now that we look carefully at the policies linked to that and work out the best way forward."
When pressed on the plan to "reform capitalism", the spokesman said: "The point being the approach we will take is how we can make sure that everyone feels they get a share in the country's economic benefits and growth and make sure that this is a government that's working for everyone.
"I'm not going to start setting out policy here now on Monday just because you might want me to, it's right that a Government that only took office ten days ago takes some time to think about these policies carefully and we'll set out a further approach on this in due course."
May set out her vision for tackling corporate irresponsibility in a speech shortly before she became Prime Minister - which echoed the language used by Ed Miliband when he was Labour leader.
Speaking in Birmingham earlier this month, May said: "I want to see changes in the way that big business is governed. The people who run big businesses are supposed to be accountable to outsiders, to non-executive directors, who are supposed to ask the difficult questions, think about the long-term and defend the interests of shareholders.
"In practice, they are drawn from the same, narrow social and professional circles as the executive team and - as we have seen time and time again - the scrutiny they provide is just not good enough.
"So if I'm Prime Minister, we're going to change that system - and we're going to have not just consumers represented on company boards, but workers as well."
When it was asked if any new legislation to help reform capitalism would be laid out in a Queen's Speech when Parliament returns in the Autumn, the spokesperson today said: "The Prime Minister is clear that the Government was elected on a clear manifesto, and she's now focused on continuing to deliver on that looking at the work that's already been done over the last 15 months or so and looking at areas where we should build on it further."
One journalist pressed the spokesperson for more details, saying they "could have been speaking for the Cuban government."
"I don't really accept that remark, I'm not even sure you'd be getting a press briefing as often as you get one," the spokesperson snapped back, before adding: "We can either do lobbies where I try and help you guys, but you might want to think about that remark."
The spokesperson also declined to say if the Prime Minister felt Sir Philip Green should be stripped of his knighthood, something being considered by the forfeiture committee.
She said: "That's an independent committee and she respects that, I think it's for them to look at it."