The official spokeswoman for Theresa May, who picked up her commemorative flower on Monday, said it was "important" that people pay tribute to serviceman who have died in British conflicts.
Her comments come following reports that the Football Association (FA) is in talks with Fifa over whether England players can wear poppies during their World Cup qualifying match.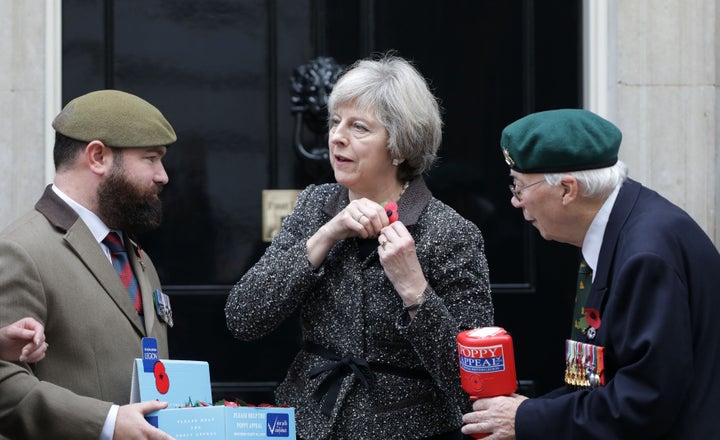 England is set to face Scotland at Wembley on November 11 but there have been questions over they would face punishment for wearing the symbol of remembrance, since Fifa does not allowed political, religious or commercial messages on shirts.
The BBC said that the FA is trying to determine what punishment England would face if they went ahead and wore the symbols without permission.
The Prime Minister's official spokeswoman said on Tuesday: "This is an issue where Fifa and the FA are talking about it at the moment.
"The Prime Minister herself got her poppy yesterday and thinks it's important that people across the country can pay tribute to their bravery and sacrifice of servicemen and women killed in conflict and wear their poppies with pride.
"The discussions are ongoing. The Government view on this is that people should be able to wear their poppies with pride and in the year when we are commemorating the centenary of the First World War, it is a particularly poignant moment to remember their sacrifice."
McClean has raised eyebrows in the past over his decision to go without the commemorative symbol and has even received death threats over the issue.
McClean is not the only person to shun the poppy. Below are a few celebrities to exercise their right not to wear the commemorative symbol.
Before You Go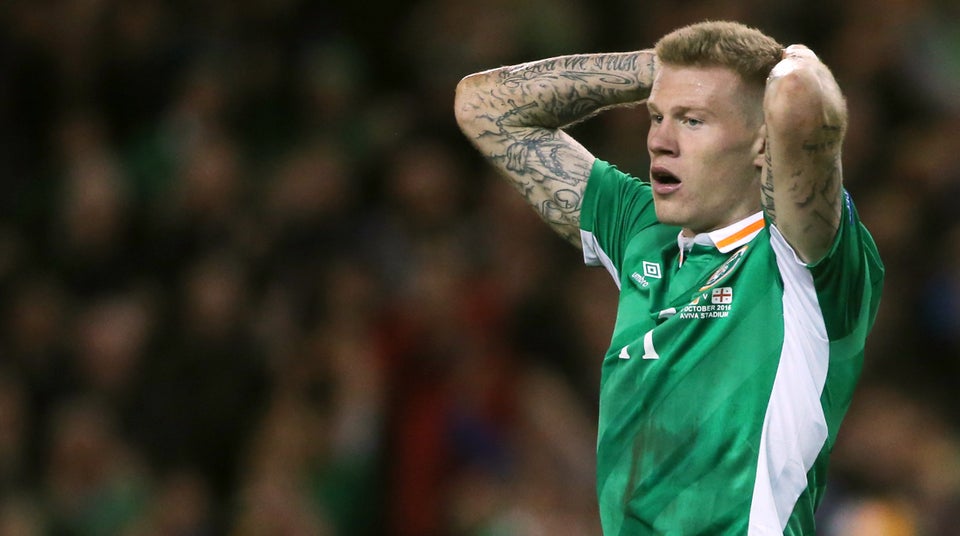 Celebrities who chose not to wear the red poppy