Theresa May has warned Conservative MPs not to be "complacent" about Jeremy Corbyn's Labour Party.
Speaking at a late night reception at the Tory party conference in Birmingham on Sunday evening, the prime minister began by joking with her colleagues.
Pointing across the room, May said: "I still haven't had that kiss."
The prime minister is said to have been gesturing at Conservative MP James Cleverly, who last year chose to "snog" May in a quiz of "snog, marry, avoid" on BBC Radio 5 Live's Pienaar's Politics.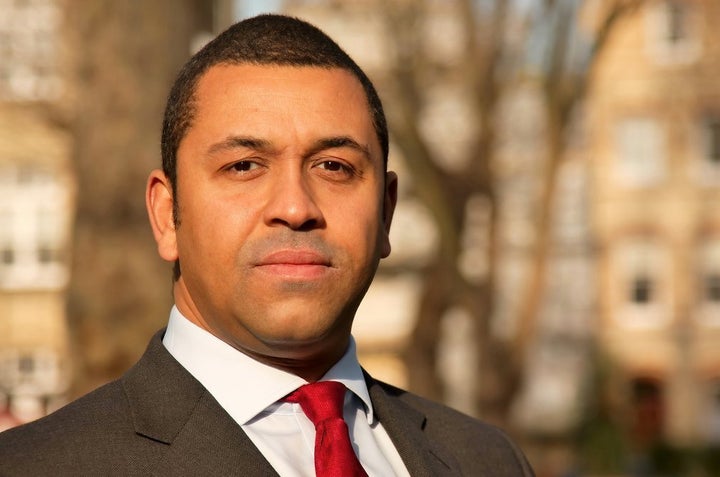 May opened the Conservative Party conference on Sunday, her first as prime minister, by revealing the date by which she expects the United Kingdom to have left the European Union.
The prime minister said she expects to have triggered Article 50 of the Lisbon Treaty, the formal process of Brexit, by the end of March next year. If she follows through on that pledge, the UK will have left the EU by April 2019.
Speaking last night, May said the voters had sent her government a "a very clear message" in the referendum. "They told us we wanted to leave the EU."
The prime minister added at the drinks reception: "There are quite a few journalists here in the room. They have been asking me what Brexit means. It means we are leaving the EU."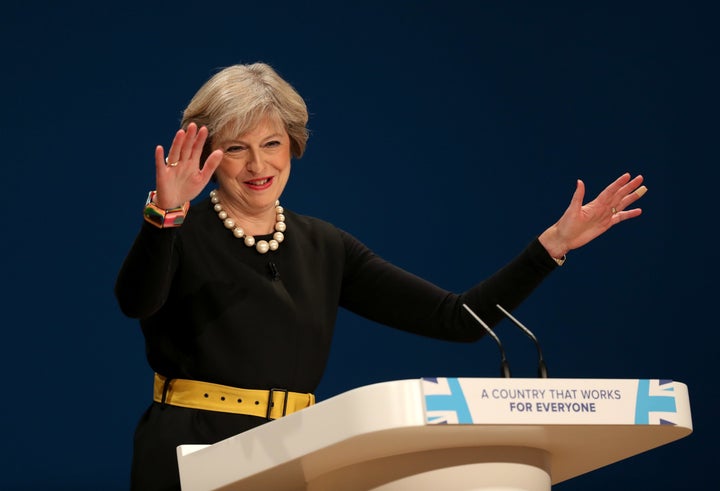 May also used her speech to tell her party that it needed to focus on "aspiration and opportunity".
"We want a society where what matters about how far you go, about your future, is about how hard you work and your talents.
"This is a party which has always been at its strongest when it appeals across the whole of the UK. When it appeals across the whole of society."
Despite the belief among many in her party she would easily beat Corbyn in at a general election were it held today, May added a note of caution: "Let us not be complacent about the Labour Party."
"We have to continue making the arguments for free trade, making the arguments for wealth creation, making the arguments for the defence of our country."