Britain's biggest council house building programme in a generation is set to be unveiled by Theresa May in her keynote Tory conference speech, senior party sources have told HuffPost UK.
The Prime Minister will make housing a central focus of her address as she wraps up the event in Manchester, with radical plans to use public land to embark on a new drive to creating more flats and houses.
In an attempt to outflank Jeremy Corbyn on the issue that drew young voters to Labour in the election, May will give Communities Secretary Sajid Javid the go-ahead for a raft of measures to boost public and private housebuilding.
Councils are expected to be given new freedoms to build their own homes, while also being forced to assess local need and set targets to construct more housing in their area.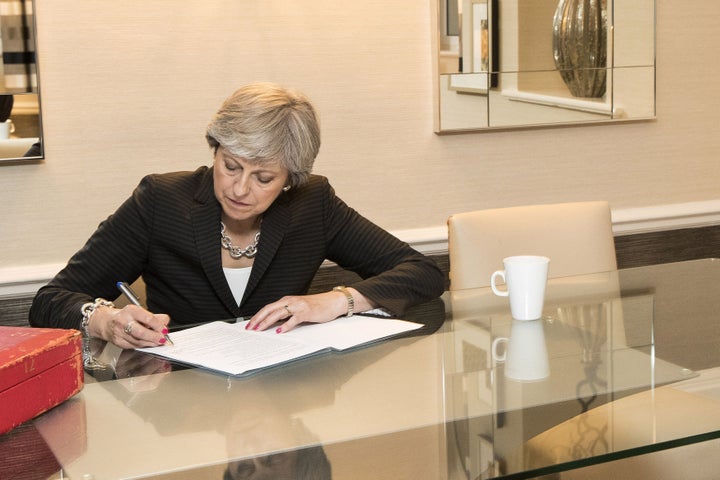 May will be braced for a fight with some of her backbenchers worried about too much development, but is determined to fix the 'broken housing market' that has been a key driver in disenchantment among younger voters.
Councils built more than one million homes in the 1970s, but the figures plunged in the 1980s, when the Margaret Thatcher government introduced 'right to buy' that let tenants buy their rented homes at a huge discount.
The sold homes were not replaced and Shelter revealed in 2015 that a third of councils in England had not replaced a single home sold through the right to buy scheme since 2012.
It emerged earlier this year that councils have been forced to pay more than £800m from right-to-buy sales to the Treasury over the past five years, cash that could have been used to build more than 12,000 additional homes.
Jeremy Corbyn vowed an unprecedented council house building programme in Labour's manifesto in June.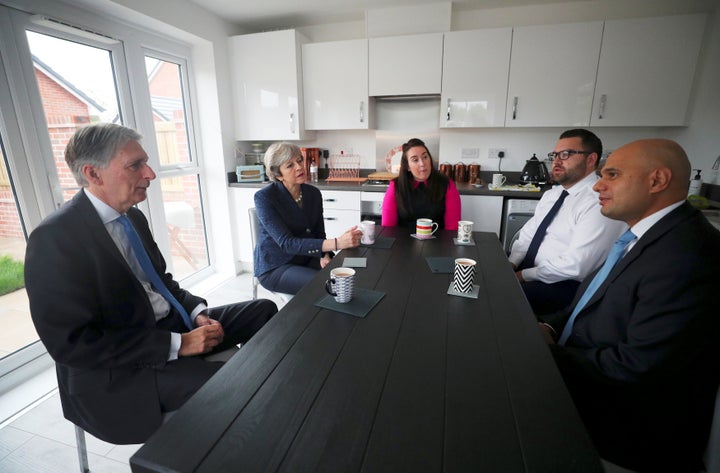 May's keynote speech on Wednesday will aim to "reset" her Government to focus on her initial Downing Street speech made when she first took office, sources said.
She pledged in 2016 to tackle "burning injustices", including the fact that "if you're young, you'll find it harder than ever before to own your own home".
Under one plan, the Government would use publicly-owned land and tell developers to hit tough new targets to quickly build affordable homes. One option was to compulsorily purchase privately-owned land for new sites too.
May was being urged to insert the bold move into her speech, although it was unclear late on Tuesday if she would be even more radical. Her new chief of staff, Gavin Barwell, is a former housing minister and a big advocate of the Tories seizing back the agenda on the issue from Labour.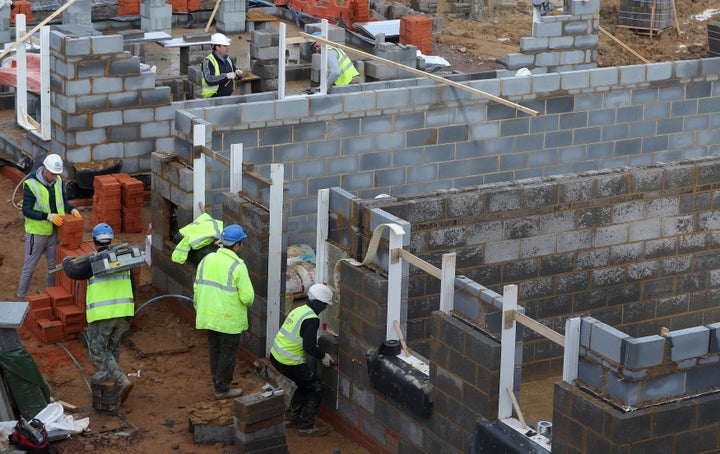 During the general election campaign, which cost May her Commons majority, the party pledged "a constant supply of new homes for social rent". But it was accused of not committing to ensure the rents were "low-level".
The new housing drive, seen as essential to meet Tory targets to build a million homes within five years, is set to be a key plank of the Prime Minister's speech.
She hopes to send out a message that she is getting on with government despite recent Brexit controversies, with Boris Johnson overshadowing much of the conference with his new 'red lines' on the UK's plans to quit the EU.
Government officials refused to confirm or deny claims that the council house building spree would be in the May speech, but multiple sources told HuffPost UK that the announcement would be the "big" policy item within the address.
May revealed on Sunday that the Government will find an extra £10bn for its 'Help to Buy' scheme to allow another 135,000 people get on the property ladder.
The extra cash, to be confirmed in the autumn Budget, will help buyers get a mortgage with a deposit of as little as 5% to buy newly built homes.
Housebuilding collapsed after the financial crash of 2008/9, falling from more than 215,000 homes a year in 2007/8 to a mere 130,000 in 2012/13. Numbers have gone up since but are nowhere near the pre-crisis level.
According to overnight extracts of her speech, released by Downing Street, May will also warn Boris Johnson that she is "not worrying" about her own "job security."
"For beyond this hall, beyond the gossip pages of the newspapers, and beyond the streets, corridors and meeting rooms of Westminster, life continues – the daily lives of ordinary working people go on.
"And they must be our focus today. Not worrying about our job security, but theirs. Not addressing our concerns, but the issues, the problems, the challenges, that concern them."