Theresa May appears to have attempted to hide her previous opposition to a third runway at Heathrow Airport ahead of a crunch Commons vote for the government.
The Prime Minister's constituency page had proudly trumpeted speeches the MP made in Parliament, and attacked expansion as a "major blow" for Maidenhead people.
The page was swiftly deleted after May ordered Tory MPs to vote for the policy, but the internet had stored a version which has since been widely shared.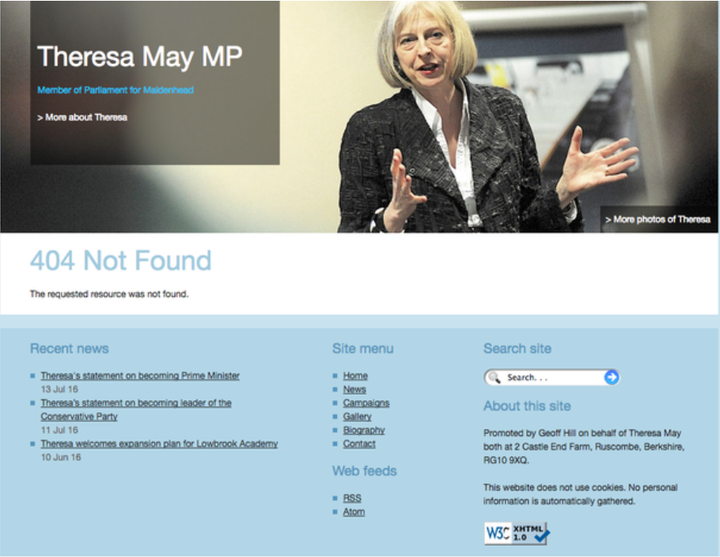 Awkward footage of Theresa May fiercely opposing a third runway has also re-emerged on social media.
In the 2009 clip, May can be heard tearing into ex-Transport Secretary Geoff Hoon when the then-Labour government announced support for Heathrow expansion.
May fumed at Hoon that her Maidenhead constituents "face the prospect of a reduction in their quality of life with more planes flying overhead" and that "nobody will take this government seriously on the environment again."
At the time, the Conservatives were attempting to shed their "nasty party" image by boosting their green credentials, with David Cameron heading to the Arctic for his famous "hug a husky" photo opportunity.
May, whose Berkshire constituency sits in Heathrow's flight path, also asked Hoon to commit to a reduction in the number of flights to below 125,000 planes-a-year.
Meanwhile, Foreign Secretary Boris Johnson attracted a tide of criticism for visiting dignitaries in Afghanistan when the vote was due to take place.
Johnson famously told fellow third runway-opponent John McDonnell: "I will lie down with you in front of those bulldozers and stop the building, stop the construction of that third runway."
The Prime Minister's spokesman said today: "I think the PM has set out on a number of occasions why she believes expanding Heathrow is the right decision for Britain.
"She thinks it sends out an important message about global Britain and making the most of the opportunities that lie ahead of us."