Tory MPs are likely to force Theresa May out of Downing Street by the summer if she does not quit herself, a former minister has suggested.
Robert Halfon told HuffPost UK's Commons People podcast, out tomorrow, that MPs from all sides of the party - "loyalists, Remainers, Leavers" - are talking in dark terms about the prime minister's future, as public anger about Brexit rises to levels last seen in the expenses scandal.
It came as party chairman Brandon Lewis was forced to face open calls for May's resignation from around five MPs at a meeting of the Tory 1922 committee on Wednesday evening, which the PM declined to attend.
Lewis used the meeting to warn MPs that disunity was affecting donations and that "difficult decisions" would need to be made from April. The comment was taken by two witnesses as a warning about imminent redundancies at party headquarters.
One MP told the meeting the Tories were "being led by a vacuum who has no support", a witness said, while another described the mood as "awful" after May announced plans to seek a short delay to Brexit and try again to get her beleaguered withdrawal agreement through the Commons.
Halfon backed May in the vote of no confidence that she survived in December, and switched his vote to back her Brexit deal last week.
But the mood in the party is now so bad that the Harlow MP said he thought May was likely to be gone in summer.
"I think events have made it very likely that either she's going to pack it in or something will happen," he told HuffPost UK's Commons People podcast.
"I think we will wait until the bulk of the Brexit stuff is over, because I don't see how you can have a new leader in the middle of all of this.
"But I suspect that it's sooner rather than later."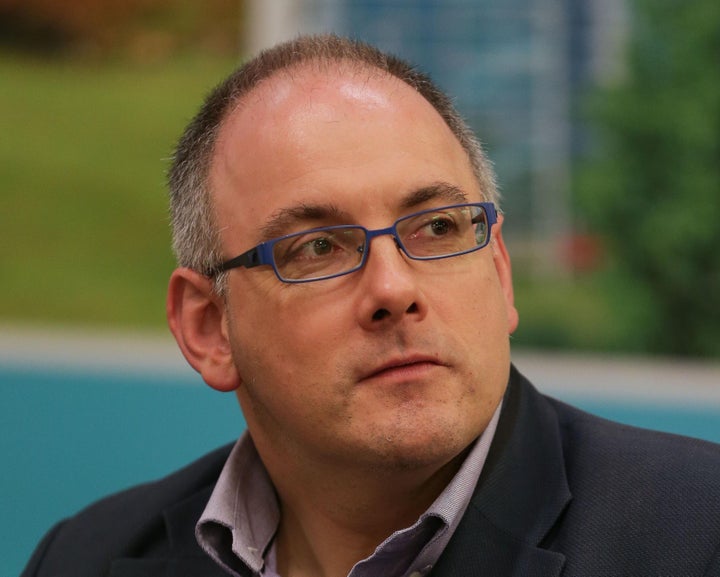 Halfon went on: "The way people were talking, and it doesn't matter which wing of the party, and it's either loyalists, Remainers, Leavers, whatever, I think she is going to go soon.
"I think she might pack it in.
"I suspect that she regards it as her duty to try and get this through because I think she is somebody minded to do public duty and it's her whole reason for being, and who else is going to want to take this on?
"And then it may be by the summer that you have a contest beginning at least."
Nikki Da Costa, May's former director of legislative affairs at Number 10, said Tories would be wise to try and install a new leader as soon as possible if May goes.
She said any new face needs to maximise the time they have to negotiate with the EU, but also said her experience of working in Downing Street had showed that summer was an important time for a new PM to "bed in".
Da Costa, now senior counsel at Cicero, told Commons People: "In much the same way that the operation I was part of bedded in over the summer of 2017, summer is actually quite important because any new prime minister needs to start actually using the levers of Number 10 and really make that machine function if you're going to make a use of that switchover.
"There's a great risk it does take you a long time to get up and running."
It came as MPs bemoaned a "bleak" 1922 meeting.
One said afterwards: "There's nothing to unite behind. There is no clear direction.
"We have been saying for months we are going to leave on March 29.
"If we don't leave on the 29th the party needs to be refreshed. There needs to be fresh ideas and clear vision."
Halfon meanwhile described rising anger among voters at the failure to deliver Brexit.
"This was the worst weekend in terms of the way the public are thinking, I get stopped in the street and they're just angry, disillusioned with all of us," he said.
"We are going back to the expenses scandal I think, we're not there yet but if it carries on like this, these people voted to leave, they are left behind, they are struggling with the cost of living, they are struggling with austerity, they just don't have enough money in their pockets and they work very hard."