We've been living in an era of fast fashion for as long as most of us can remember – spending an average of £44 billion on clothing each year according to the Waste and Resources Action Programme (WRAP).
But times are changing. Following the 2013 Rana Plaza factory collapse, in which 1,135 people died, there's no hiding from the way that workers are exploited in unimaginable ways.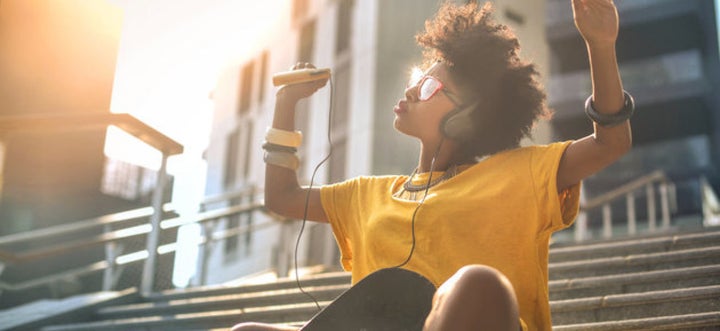 Add in a growing understanding that the planet pays for our parades of clothes (consultancy firm McKinsey estimates that creating 1kg of fabric generates 23kg of greenhouses gases) and we're shifting towards buying better and buying pre-loved items, with two-thirds of UK consumers choosing second-hand clothes.
Here's the sustainable style brands that won't cost you half a pay cheque.
People Tree
Pioneers in Slow Fashion, People Tree produce Fair Trade and environmentally sustainable clothing, partnering with artisans and farmers in developing countries to produce garments made with organic materials using traditional skills.
Seasalt
At the heart of clothing and accessories, Seasalt is of the belief that every decision and product made within the company has a positive impact on the world.
Tengri
Tengri came about when founder Nancy discovered how the Khangai yak – an indigenous species found in the mountains of Mongolia – could help preserve this nomadic way of life as well as help to create beautiful garments. These native animals support biodiversity and help to prevent land desertification by allowing plant species and wildlife to regenerate and thrive.
Veja
French brand Veja are all about transparency. With a vision of cultural and environmental change, each step of their garment production adheres to these values. Linking sustainable fashion with ecology and further social initiatives, their website offers not only beautifully made products but insight and information about ethically sourced products and our responsibility to the world.
EDUN
Mixing modern British vision with the richness of African artists, EDUN aims to build long-term, sustainable opportunities for manufacturers and communities on the fast-growing continent. It's on the pricier end of affordable but there are affordable gems to be found.
Thought
Champions of slow fashion, Thought's contemporary designs are built to last. Their mantra "wear me, love me, mend me, pass me on" is a reminder not only to look after what we own but explore how we can extend its life by forwarding it on.
Matt & Nat
This accessories brand is all about living beautifully in every sense of the word. Their vegan bags are practical, yet design-led, with linings made out of 100% recycled plastic bottles. Minimal, cool and easy to wear.