Listen to our weekly podcast Am I Making You Uncomfortable? about women's health, bodies and private lives. Available on Spotify, Apple, Audioboom and wherever you listen to your podcasts.
Debbie Cox was a teacher, but vaginal mesh complications forced her into early retirement. The 56-year-old, from Tyne and Wear, was fitted with mesh – which is designed to hold pelvic organs in place – in 2001 following childbirth.
Five years later, she started to have adverse side effects including bladder and pelvic pain, which grew so severe she couldn't work. For almost 10 years, Cox says her pleas for help went largely unanswered.
"I was in so much pain and things were becoming unbearable," she says. "I had a full removal on March 12, 2020. I am recovering now. And only four months on, the difference is outstanding."
Sadly, Cox's story is not unique. Thousands of women have come forward to share their experiences of life-changing complications due to vaginal mesh in recent years, but only now are their voices being heard.
A long-awaited review into the the procedure confirms it has caused "anguish, suffering and many ruined lives [that] could have been avoided" – but women regularly had their experiences dismissed by medics as "women's problems".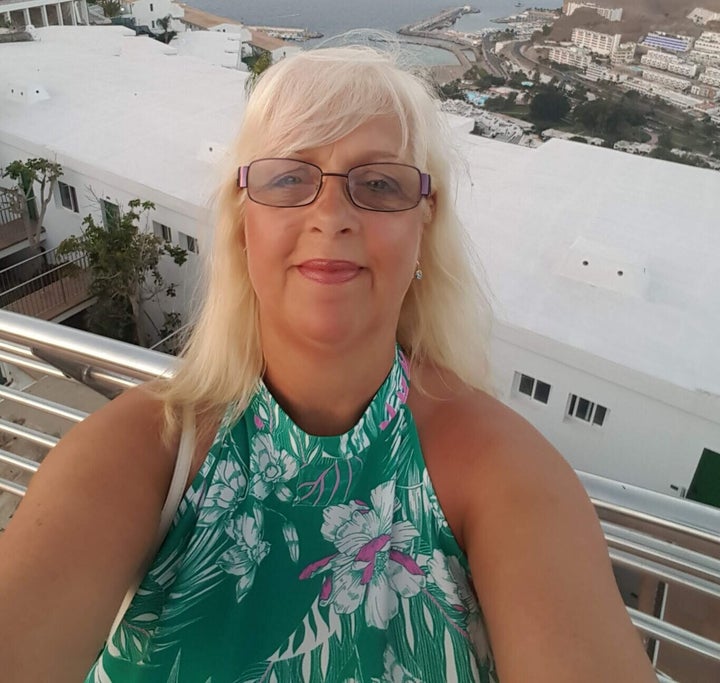 A vaginal mesh implant, sometimes referred to as a "sling implant", is a controversial treatment previously given to women who experienced pelvic organ prolapse and incontinence, particularly after childbirth.
It was once common in the UK, with more than 92,000 women receiving a vaginal mesh implant between April 2007 and March 2015 in England alone. But the treatment was "paused" and The Independent Medicines and Medical Devices Safety Review was ordered by the then health secretary, Jeremy Hunt, in 2018 amid concerns about the operations.
"We met so many women with limited mobility having to rely on a wheelchair or crutches to move around, unable to sit for periods at a time, unable to play with their children or carry their grandchildren," the review, overseen by Baroness Julia Cumberlege states.
"The effects of these procedures have caused fractured relationships for some and placed some women and their families in dire financial straits. In short, the system does not know the true long-term complication rate for pelvic mesh procedures."
Women told the review team of "excruciating chronic pain feeling like razors inside their body, damage to organs, the loss of mobility and sex life and depression and suicidal thoughts".
Despite this, women often felt dismissed when reporting complications, the report says, detailing the "unacceptable labelling of so many symptoms as 'normal' and attributable to 'women's problems.'"
While there's relief that women have finally been listened to, the findings of the report will come as no surprise to the women who have long sought help.
Karen Preater, 42, from Rhyl, North Wales, previously told HuffPost UK she had to leave her job due to the intense pain she suffers following vaginal mesh surgery and the drowsiness caused by her painkillers.
"I live with pain 24 hours a day, simple activities like walking upstairs can make the pain more severe, I've lost my confidence, my purpose and rely on others to help me out," she said. "It's also taken a toll on my mental health, I've had times when I just want to fall asleep and not wake up."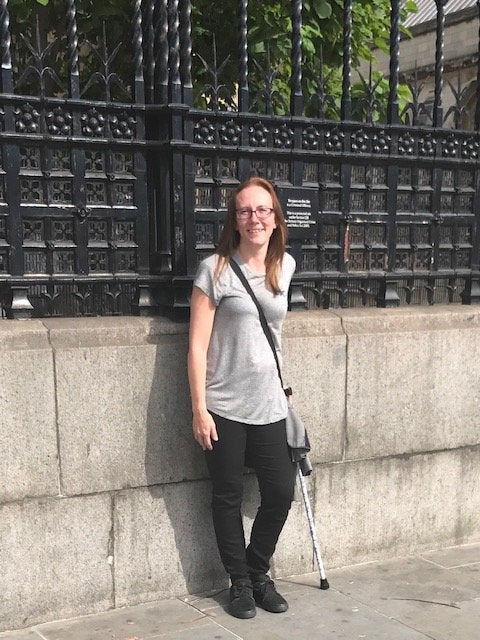 Beverley Burrows, from Wrexham in North East Wales, had vaginal mesh surgery at the age of 38 due to urinary incontinence after having three children. She told HuffPost UK she still walks with a stick, despite having her mesh removed, due to the longterm damage.
"Living with a chronic condition can be debilitating; both physically and mentally," she said. "In some ways I feel like it's robbed me of hope for the future. I can feel worthless and a burden to my family and I can feel sad, because of the realisation that the life I once knew is now different."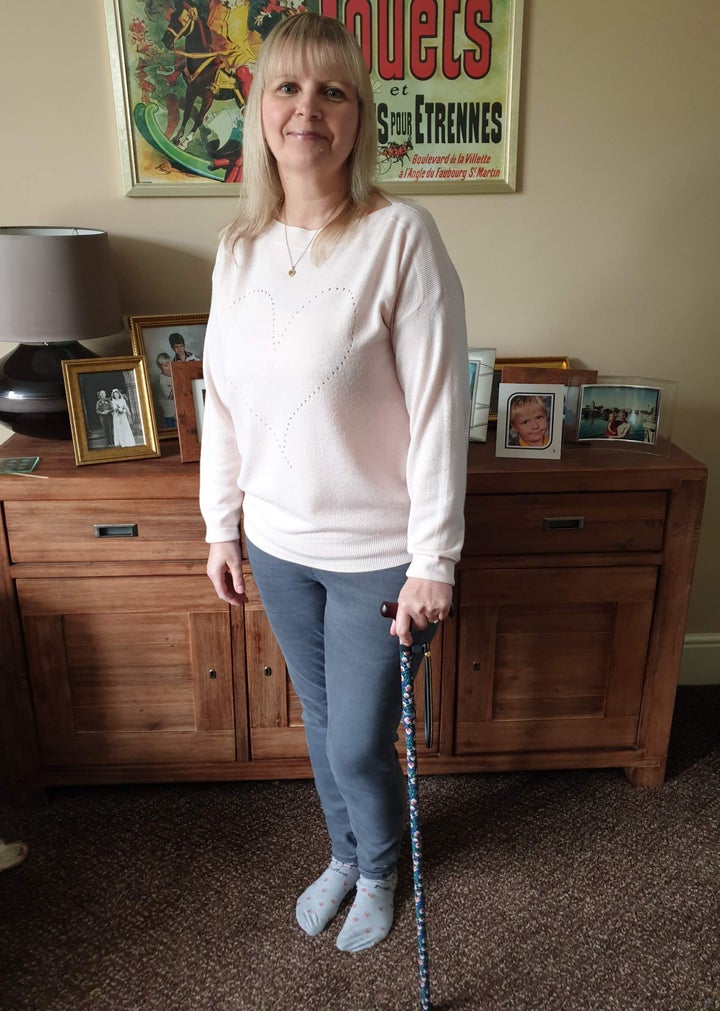 Mandy Bridge, 52, from Lancashire, was a busy mobile hairdresser before having vaginal mesh inserted in 2015. But the procedure left her unable to walk long distances, forcing her to use a wheelchair on days out.
She previously told HuffPost she experienced a stabbing pain from the mesh immediately after the operation, but it took three years of multiple doctors appointments for anyone to listen.
"I couldn't put one leg across the other," the mum-of-two said. "To be crude, if I put my finger inside myself I could feel it, it felt like toothbrush bristles. My husband could feel it during sex. It ripped condoms."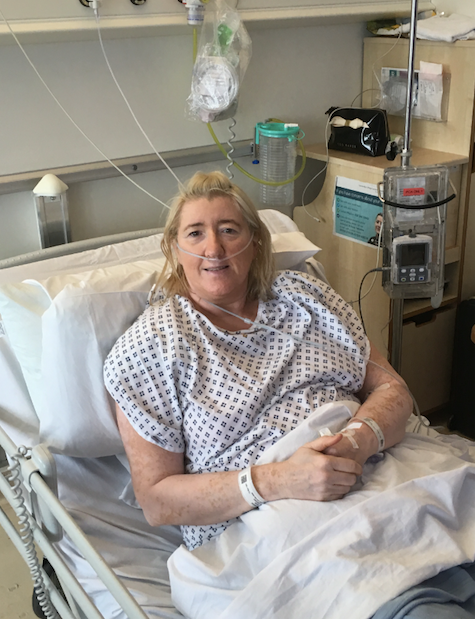 The new review accuses medial professionals of displaying "an institutional and professional resistance" to changing practice, even in the face of mounting safety concerns.
The report concluded that "those harmed are due not only an apology, but better care and support through specialist centres".
Commenting on the review, Kath Sansom, founder of the campaign group Sling The Mesh, said the report "makes it very clear that our medical establishment is deeply entrenched in institutional denial and misogyny".
"While we welcome all of the recommendations, there is no glory in knowing thousands of women have been maimed by mesh since the late 1990s then ignored when they asked for help suffering debilitating, life-altering and irreversible pain," she added.
MP Emma Hardy, who has campaigned for women affected by mesh complications, said: "After many years campaigning and many years of pain, their voices are now finally heard.
"This battle was an uphill one that faced constant dismissal of repeated appeals from many women suffering appalling pain and the mishandling of complaints. However, the repercussions and effects of surgical mesh implants will for many be with them for the rest of their life."
Health minister, Nadine Dorries, said the experiences of patients affected by mesh, made for "harrowing, but vital" reading. The government would set out a response after giving the review careful consideration, she added.
Additional reporting by PA.