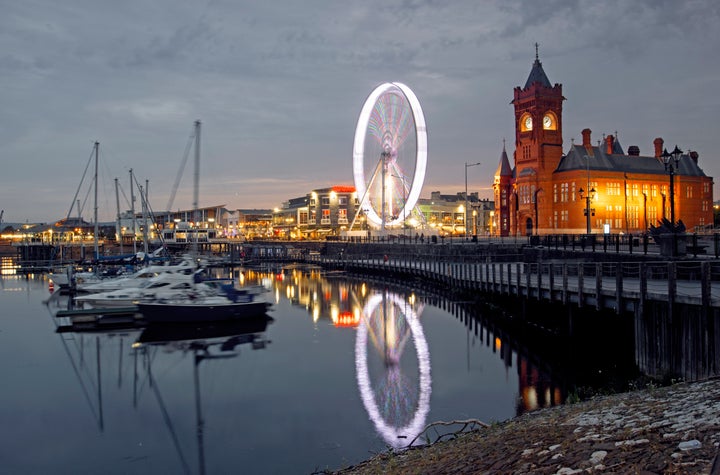 A Welsh city has become the first in the UK to be awarded 'child friendly city' status.
Cardiff has been awarded the title after working with Unicef UK to implement its child friendly cities and communities programme – all with a view to advancing children's rights.
While everyone has rights, children have extra protections from birth to the age of 18 in the UK.
According to Amnesty International, child rights "include the freedom to speak out and express opinions, as well as rights to equality, health, education, a clean environment, a safe place to live and protection from all kinds of harm".
But what does all this actually mean?
In 2017, Cardiff Council and its partners joined Unicef UK's programme and, since then, has been implementing a range of strategies to embed children's rights into its policies and services.
Here are some ways they're doing just that.
1. Children are now involved in decision-making
50 teams of children were engaged with to design new areas of the city.
2,785 children participated in design, monitoring and evaluation of Council services.
2. There's been a focus on providing increased support and learning opportunities to little ones
42,254 children and young people have accessed early help and support via the new Family Support Gateway since April 2019.
More than 155,000 products have been delivered to schools to promote period dignity since March 2019.
6,324 children aged 5-14 have accessed local authority play provision since April 2020.
Nine city-wide outdoor Story Trails have been developed for families to enjoy.
More than 2.861 children have accessed over 90 free extra-curricular activities through The Passport to the City initiative.
43 partners have delivered hundreds of initiatives for young people in areas such as science and technology, arts and culture and health and wellbeing to enrich their learning experiences within and beyond the classroom.
3. Adults and kids are being educated in children's rights
73% of Cardiff schools are working to embed children's rights.
Over 5,519 council and partner staff have completed child rights training, and 3,595 children and young people have received participation and rights training.
4. Communities are becoming more child-friendly and involving kids more
Almost 14,000 active citizenship hours have been delivered by young people through local groups.
19 streets helping to reduce traffic at 22 schools have been made safer.
Jon Sparkes, chief executive of Unicef UK, noted the "significant commitment and hard work that has taken place" in Cardiff to make this happen.
Cardiff Council Leader, Huw Thomas, said "the city has embarked on a journey of transformation with the aim that all children, including the most vulnerable, feel safe, heard, nurtured and able to thrive, to become a place where their rights are respected by all".
Children and young people are being meaningfully involved in decisions that matter to them, which can surely only be a good thing. More of this, please.