When Rhiannon Bradley was diagnosed with thyroid cancer at the age of 24 the treatment affected her in a way she didn't expect, dramatically changing her sense of taste and enjoyment of food. "Because you feel sick with a lot of cancer treatments, you tend not to want to each that much anyway," she tells HuffPost UK. "But I also had a metallic taste in my mouth."
Thankfully these problems subsided once she'd finished treatment and entered remission, but last year Rhiannon, now 33, was dealt a second blow when she was diagnosed with breast cancer - completely unrelated to her first illness. Although her treatment is going well the effects on her sense of taste have been more acute this time around. Thankfully though, help is at hand.
In February Rhiannon attended the first Life Kitchen - a free cookery class set up by food writer Ryan Riley, who lost his mother Krista to cancer four years ago. With the help of senses specialist Professor Barry Smith from the University of London, Ryan has created a menu that's suitable for cancer patients and their altered taste buds and now teaches patients and their families how to make his creations.
Rhiannon says the class helps cancer patients like her to regain a sense of autonomy at a difficult time. "For people with cancer, so much is out of our control, but food is one of the few things we can control," she explains.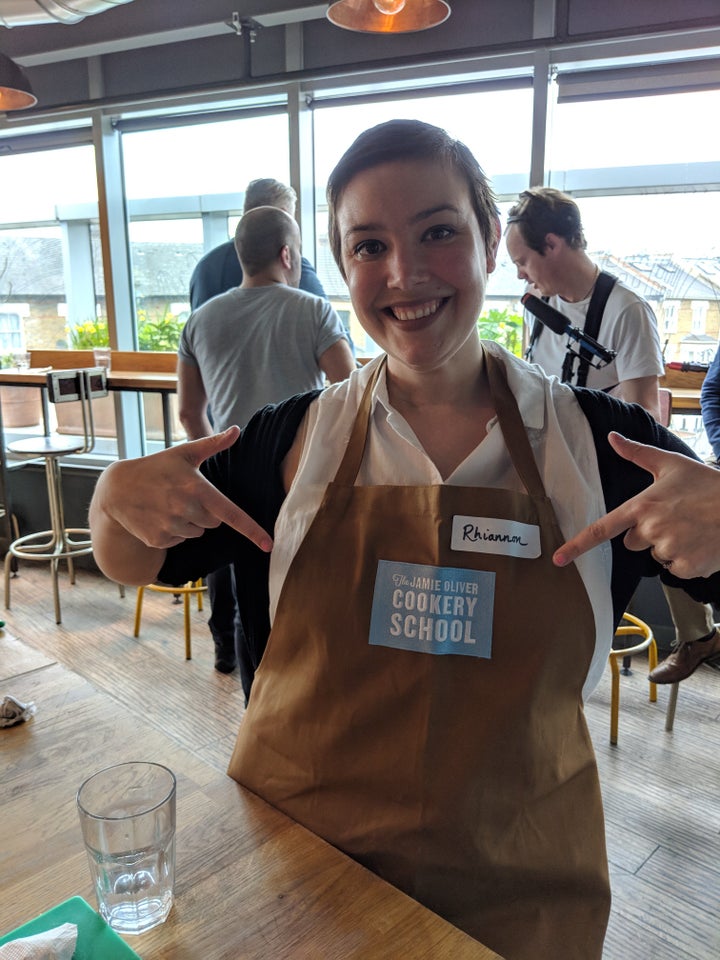 According to Macmillan Cancer Support, it's not unusual for cancer and cancer treatments to cause problems with eating, including a loss of appetite, a sore mouth and changes in taste.
During chemotherapy and radiotherapy for breast cancer, Rhiannon felt like her mouth had been stripped "red raw" and could barely taste anything. "I could just feel textures of food. I spent a lot of time just eating ice cream because it was cold," she says.
Ryan's classes centre on simple recipes that are kind to the mouth and aren't too tiring to make when you're going through cancer treatment. One of Rhiannon's favourites was a soft mushroom and lentil dish, which she could put on to cook, have a sit down for 20 minutes, then go back to.
Her class also made an apple crumble that used sweet garam masala instead of sugar. Rhiannon was skeptical the unconventional ingredient would work, but it turned out to be the first sweet dish she'd enjoyed in weeks. "I found that sugar tasted fizzy to me, I went off it completely," she explains.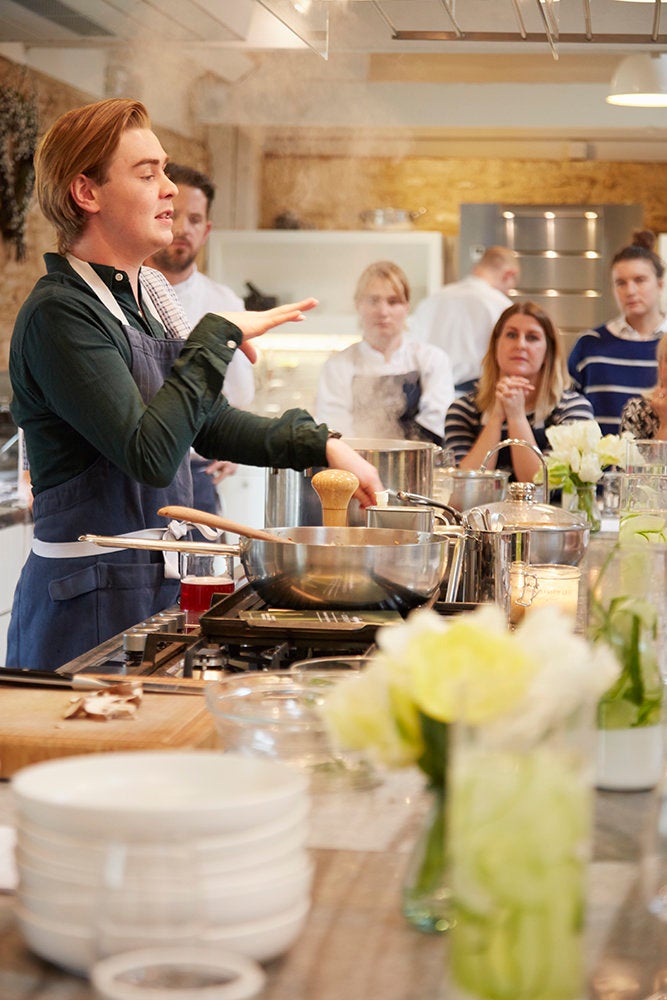 Like Rhiannon, Ryan's mum Krista, who was a passionate cook, lost her sense of taste during cancer treatment. The 24-year-old, from Sunderland, says it was hard to watch her lose her love of food.
"She was miserable, and was also so tired, so cooking took a back seat since there was no point in spending time making meals that she couldn't even enjoy," he tells HuffPost UK.
"I felt like she lost her zest for life long before she lost her battle with cancer. This was part of what inspired me to start Life Kitchen, I wanted to give people living with cancer enjoyment again."
So far Ryan has hosted classes for around 180 cancer patients across the country, including in Devon, London, Gloucestershire and Manchester, with plans to bring the sessions to Scotland, Exeter and Somerset later this year. Presenter Sue Perkins has co-hosted a number of the classes, joking: "I first got involved because there was an annoyingly young and brilliant man on social media trumpeting a set of courses for people who live with cancer. My dad had just died from cancer but he'd lived with it for 20 years and he loved his food, yet couldn't taste anything."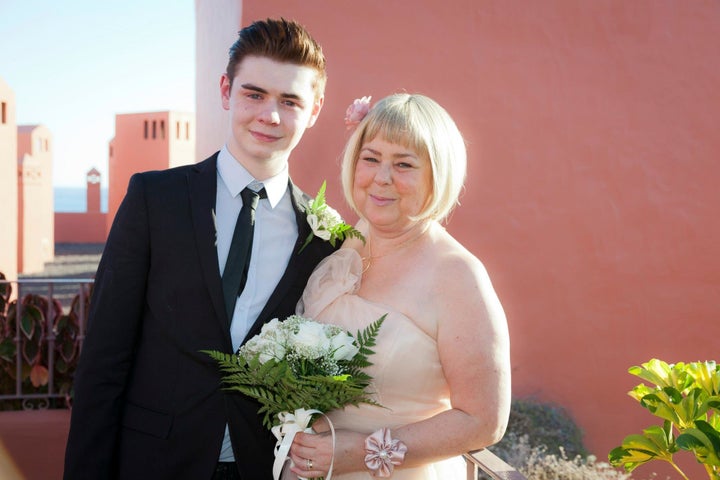 For Rhiannon, attending a class gave her the opportunity to meet other young cancer patients, as well as learning new cooking skills. "Because I'm a younger person with cancer, it's really difficult to meet people in the chemo ward who are the same age as you, most are older," she says.
"The class had a much younger crowd, so you got to talk about things that affect younger people with cancer, like your social life and fertility. The sessions facilitate talking so much, when you're cooking and chatting it's a very relaxing environment."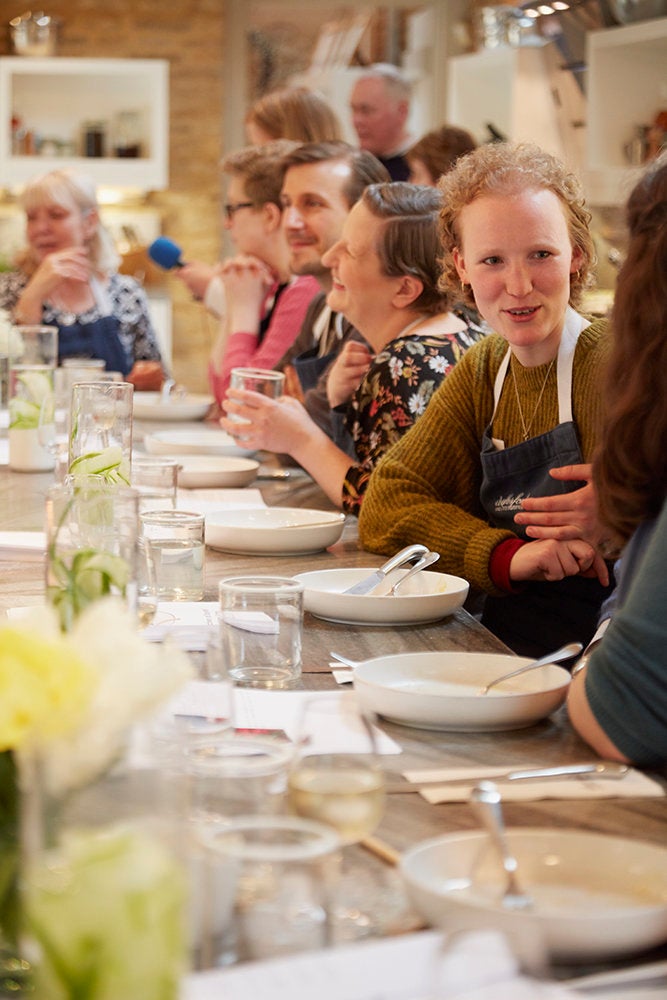 Ryan is sure his mum would have approved of his idea. "She would have absolutely loved it, not only for the food but also for the social experience," he says.
"Life Kitchen works because it unites people and they almost forget they are living with cancer, even if only for one class."
Life Kitchen is free to attend and Ryan is currently crowdfunding to expand the classes and launch a recipe book for cancer patients. You can make a donation via GoFundMe here.
HumanKind is HuffPost's celebration of kindness, featuring people who do incredible things for others or the planet – transforming lives through small but significant acts. Get involved by joining us on Facebook or telling us about the people who you think deserve recognition for their kind works. You can nominate them here or share your personal story by emailing natasha.hinde@huffpost.com.