I almost walk straight past Violet on Wilton Way in east London. The cake shop, nestled on a residential road opposite a block of flats, is surprisingly understated, considering its owner, pastry chef and food writer Claire Ptak, has just been announced as the lucky baker creating the wedding cake for Prince Harry and Meghan Markle.
I enter just in time for elevenses the day after the big announcement and peruse the selection of cakes available, a little disappointed there's no lemon elderflower cake on offer - the flavour the royals' guests will enjoy on 19 May - or any lemon-based treats for that matter. In fact, there are more cookies, muffins and slices on the menu than traditional cake.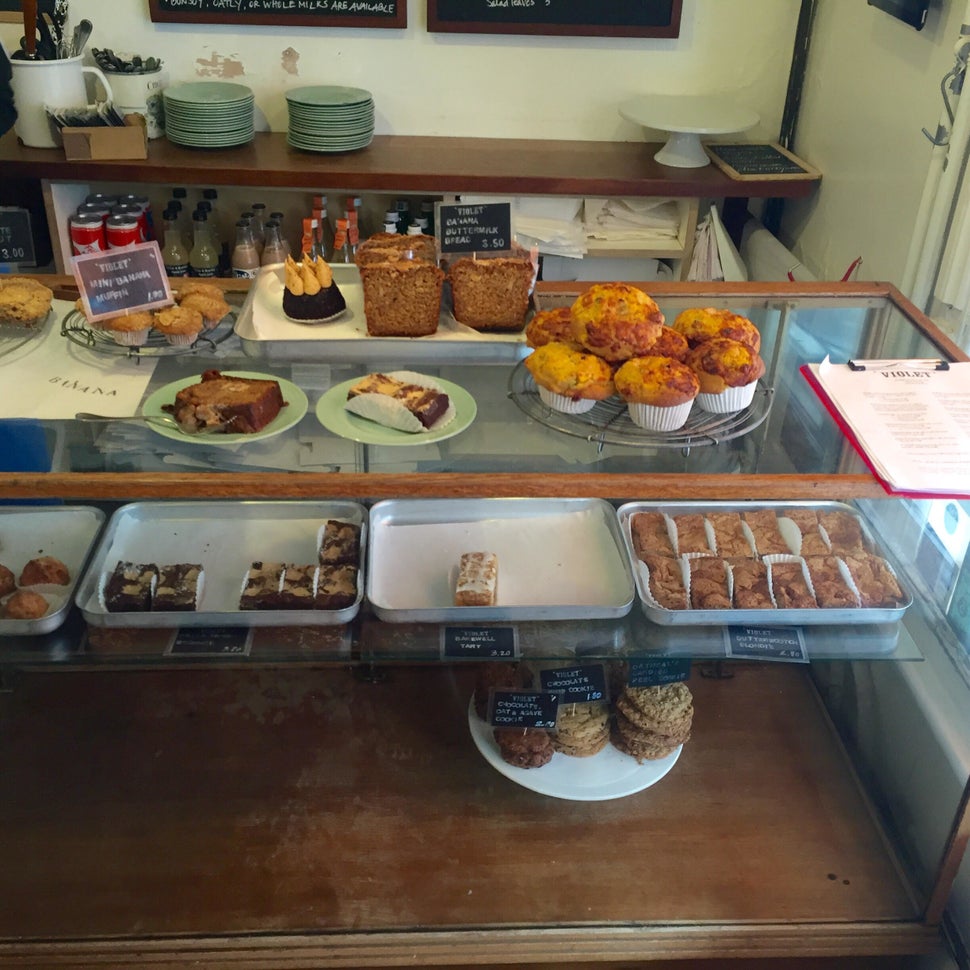 I settle on the banana buttermilk cake, recommended by the member of staff behind the counter, washed down with a latte and a slice of Halva brownie - because I have eyes bigger than my belly.
A waitress helps me carry my stash upstairs to the intimate seating area, which mainly consists of long benches with a couple of individual tables. I'm lucky to get one of the only seats left, next to the window, with the sunshine streaming through.
Despite my reservations about the lack of cake flavours on offer, my selections do not disappoint. At £3.50 for a generous slice, the banana buttermilk cake is ridiculously fresh, still warm in the middle from baking. While it's a little drier than I would have expected, the flavour is good, with banana tones that are detectable but not overpowering. The edge of the cake, with a sugar, crispy crust, adds a nice texture.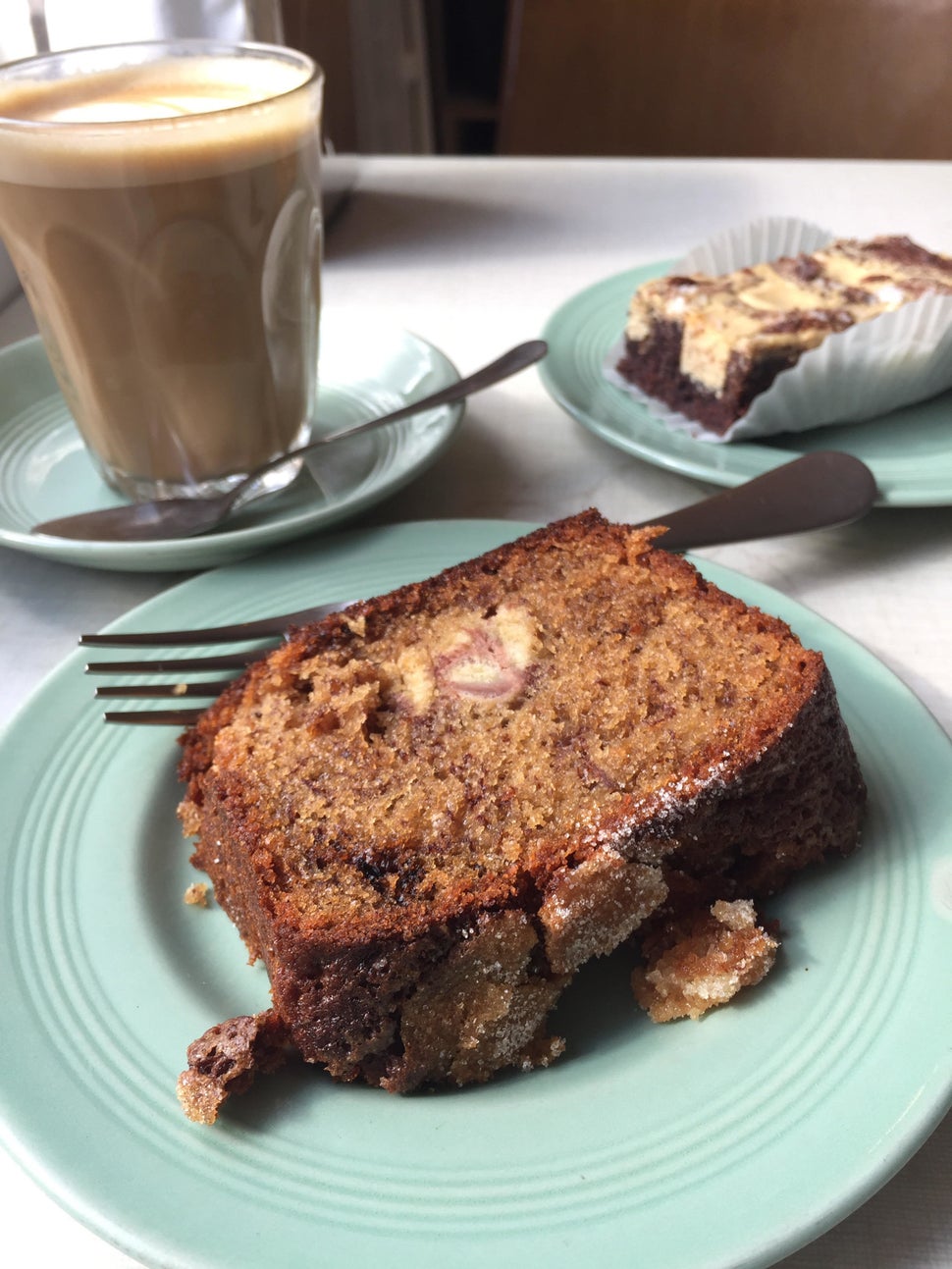 But it's the brownie that makes me realise why Harry and Meghan chose this shop's owner to play a starring role in their big day. Now this is a bold claim, but it may be one of the best - perhaps the best - brownie I have ever eaten. I'm not particularly hungry when I sit down, but this treat is so moreish, with indulgent rich chocolate that's not too heavy thanks to a generous topping of sea salt to balance the sweetness. The addition of halva also gives it a slight nutty edge. The brownie costs £3.80, but I feel I've got my money's worth.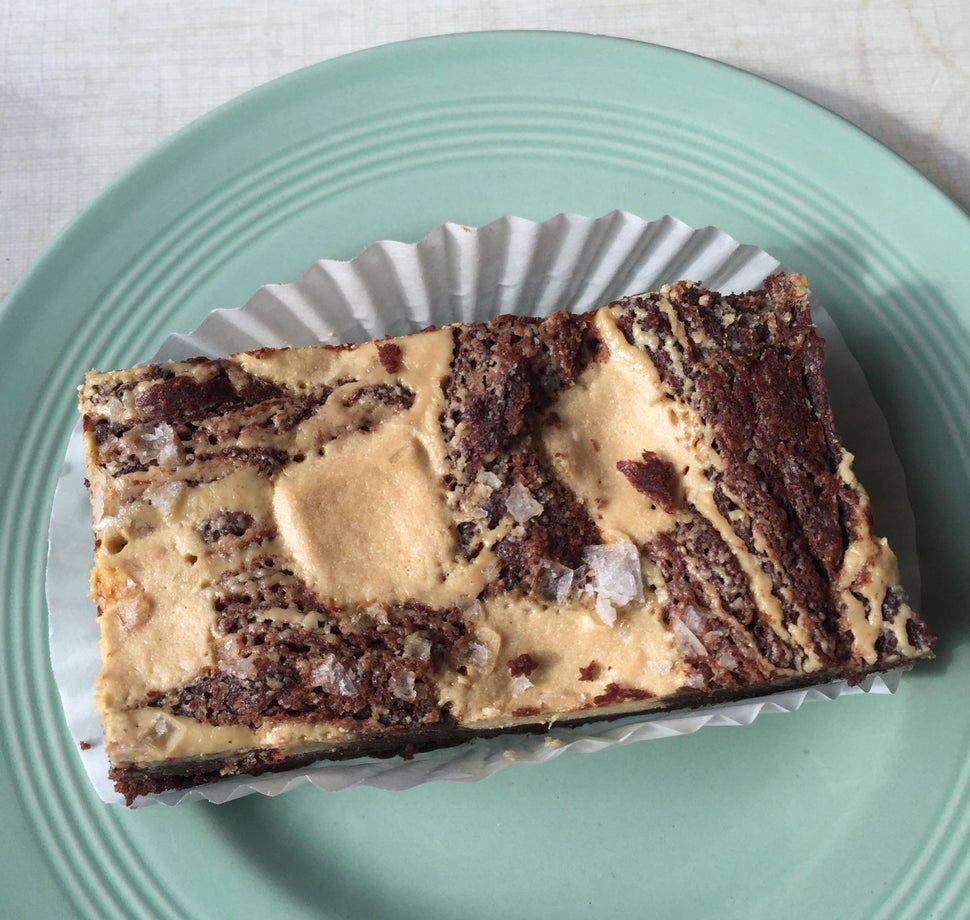 I soon think this bakery could become a new hangout of mine, although I have a feeling I'm not quite as cool as Violet's usual clientele. The bakery is situated in Hackney, east London, a stone's throw from London Fields. It's a haven for hipsters and the trendy uniform of bikes, beards and beanie hats is ubiquitous. On the day I visit, customers range from the corduroy-wearing, trainer donning "chic without trying" women you'd expect to find in east London, plus a couple of other millennials working remotely on Apple Macs. There's a steady turnover of customers and by midday, the seating area is packed, with customers shuffling along benches to allow others to sit down.
I don't hear a single person talking about the royal wedding, suggesting it's the delicious grub on offer - and not its recent shot to fame - that have attracted locals to the shop.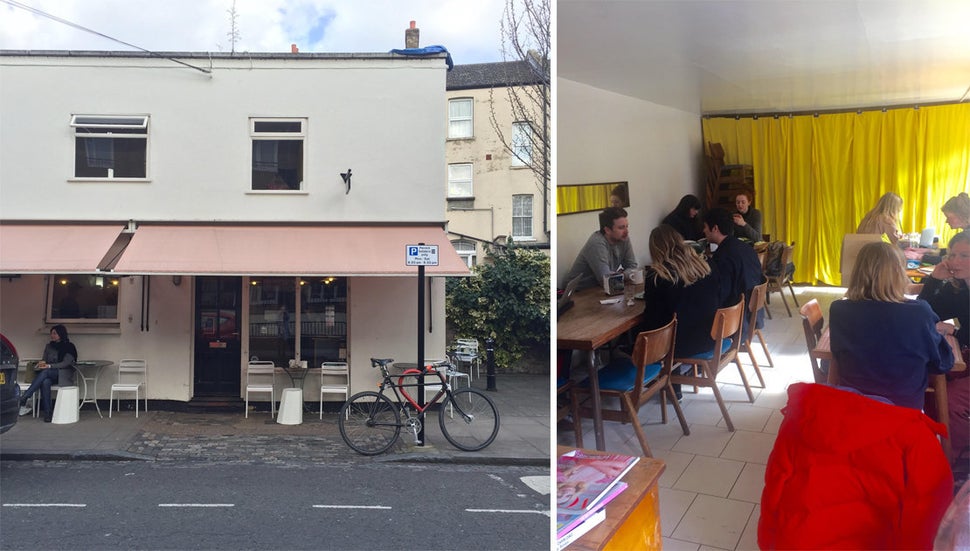 So, are the staff excited to be part of a business given a royal tick of approval? A waitress politely tells me there are no members of staff available to chat to a journalist. It feels like a well-rehearsed line, and justifiably so, considering the status of the client they've just bagged.
But judging from the smile on her face - and the fact I've demolished two cakes within an hour and a half - there are far worse places to work.