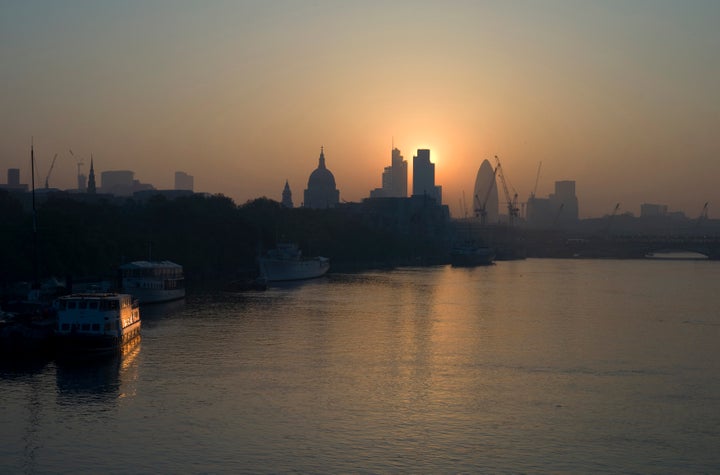 Claims of a "toxic plume" hovering over the UK from France this week have fuelled suggestions that warm weather makes air pollution worse. But the causes of this are not quite that straightforward.
While national headlines on air pollution often dominate during the winter months, this growing health crisis affects the UK's population all year round.
Dr Gary Fuller, who leads the London Air Quality network for Kings College, points out that contrary to popular belief, not all air pollution is caused by cars and traffic, and that during spring and summer the air pollution hitting the UK is from sometimes from the most unlikely of sources...
So why is air pollution so bad during spring and summer?
"When you speak about air quality you need to speak about meteorology as well," explains Boris Quennehen, an atmospheric scientist for the French clean air start up, Plume Labs.
"Two days randomly chosen can produce drastically different air quality levels, and that would be thanks solely to meteorological conditions."
Starting with spring, Dr Fuller says the "toxic plume" could be due to a rise in agricultural activity. "Each spring you'll get those headlines where Paris has to bring about emergency measures to control its air pollution, we have similar concentrations in London," he explains.
"It is at these times the whole of western Europe experiences some really severe air pollution problems and these are caused partly through the pollution we emit but also caused by pollution from agriculture and farming."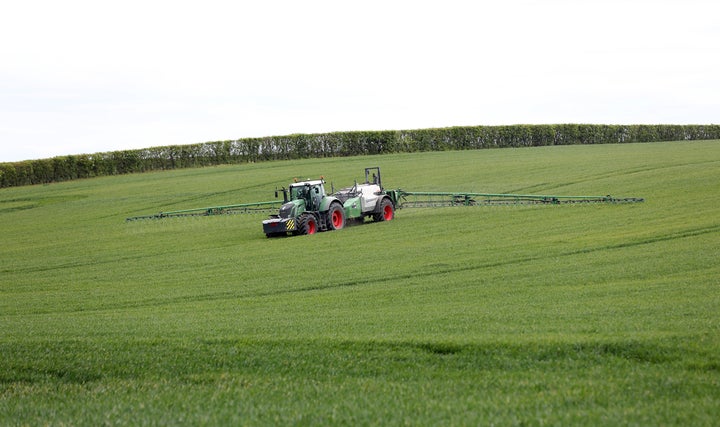 "The fertiliser that's applied to fields and the manure that is stored up over winter and is then spread on land in the springtime causes releases of ammonia, and this reacts with air pollution from industry and traffic to form these particle episodes that extend over hundreds and hundreds of kilometres."
The latest EU figures suggest that 58% of all particulate matter found in European cities can be attributed to ammonia from farming and agriculture.
Summer generally brings a spike in rural ozone explains Quennehen.
A simple animation shows how over 24 hours ozone can spike in the rural parts of south-west England as the sunlight reacts with the oxides blown westward from urban centres like London. With such high levels of sunlight, the spike is not only large in concentration, but in size as well.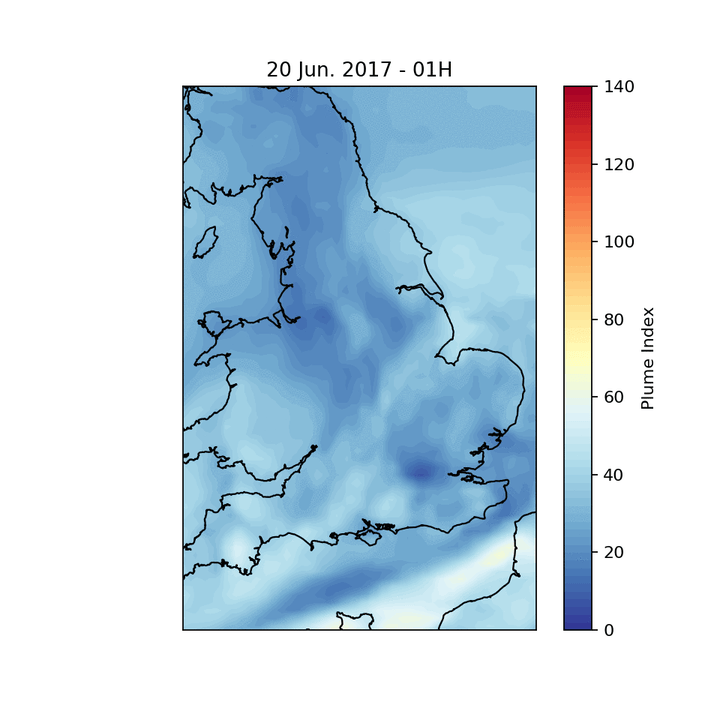 Of course it's not always so simple.
"During summer you can actually see ozone peaking in urban areas between the two commute peaks. You usually have an increase in ozone during those periods and if you are in a situation where you have an inversion layer (which can happen during heatwaves) you can end up with very huge amounts of ozone within the cities as well."