They say you should never work with children and animals and 'This Morning' hosts Ruth Langsford and Eamonn Holmes found that to be quite true during Wednesday's show.
The married presenters were interviewing a couple, Adele and Matt Allen,who believe in an "off-grid" approach to parenting.
This natural approach means they avoid modern medicine and traditional education.
But as the chat got underway, their two children could be seen clambering all over the 'This Morning' couch and exploring the studio, resulting in one-year-old Ostara doing her business on the side of the large rug on the studio floor.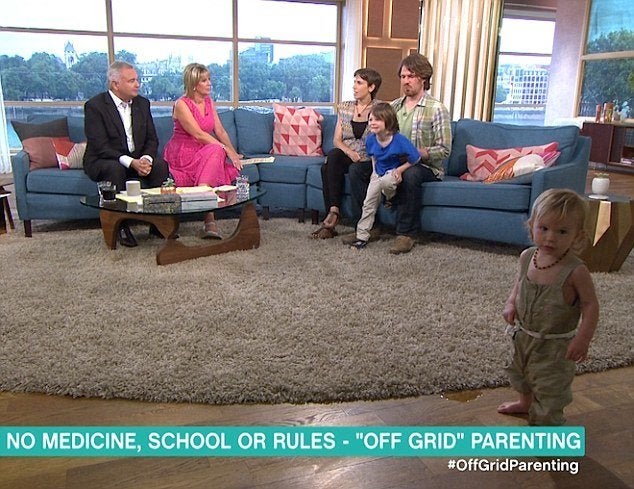 Well it could have been worse.
Both Ruth and Eamonn ignored the little accident but viewers of the daytime show were quick to call out the parents for letting their children do as they wish.
"That child just went to the toilet on the floor!! # thismorning" pointed out one.
Another added: "The little girl on # thismorning just stood there and had a wee!"
"#thismorning there are clearly no boundaries-the kids are all over the place!" another noted.
And the tweets kept on coming...
While another accused the children of being 'feral', tweeting: 'Those kids just on this morning remind me of when I learn about "feral children" in A Level English.'
Mum Adele went on to reveal that she still encouraged her five-year-old son Ulysses to breastfeed, which was also met with some criticism from viewers.
"Breastfeeding at 5 and showing a photo of it . Strange woman #thismorning. Had to switch off," said one viewer.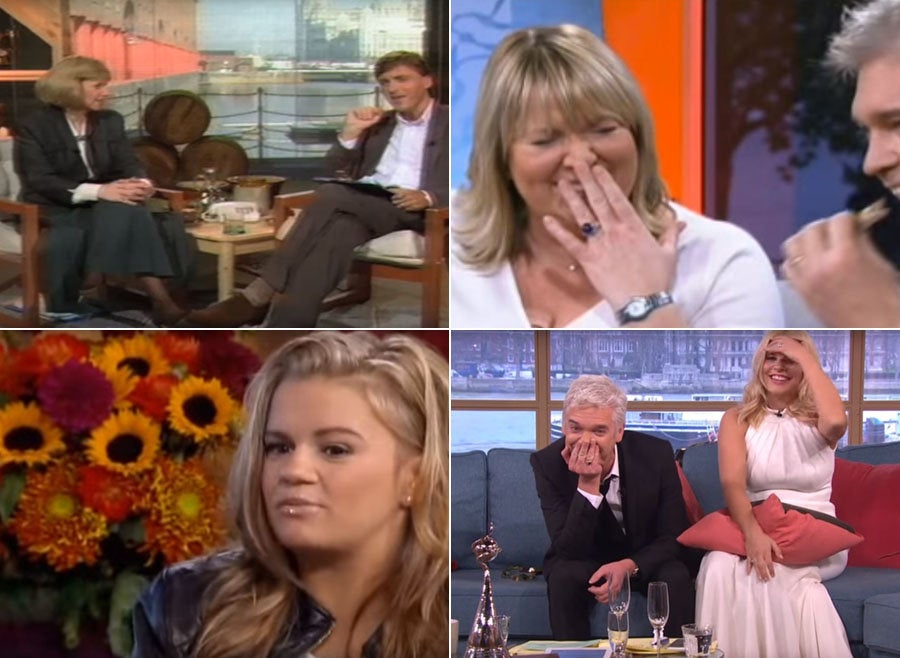 This Morning's Most Memorable Moments