Almost three quarters of people (72%) diagnosed with an STI have chosen not to tell their most recent sexual partners about it and are therefore putting them at risk, a survey has revealed.
It has prompted a warning from a health expert to students about the dangers of unprotected sex - especially as university term time begins.
The survey of 2,000 people, by online pharmacy chemist-4-u.com, found the main reason for not divulging they had a STI was because they had "used a condom" with a current lover. But health experts warned the contraception isn't always effective.
Almost half of those surveyed (43%) simply "didn't know" why they decided to keep quiet about it, one in 10 (11%) admitted they were too embarrassed to bring it up and 8% had kept quiet because they hadn't been able to get in touch with their sexual partner to tell them.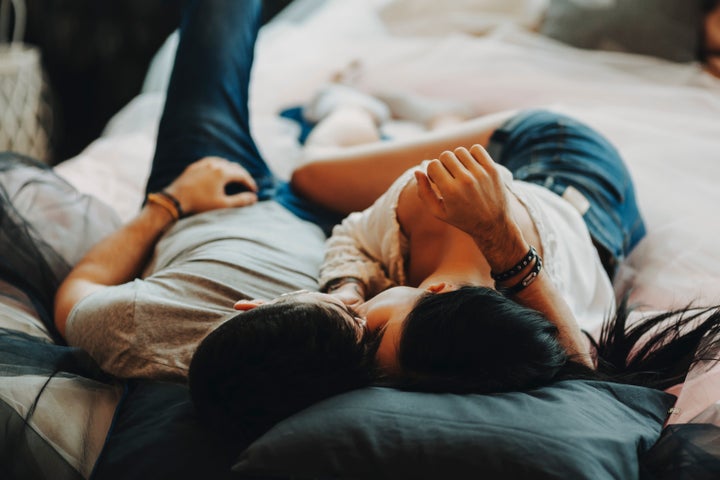 Shamir Patel, pharmacist and managing director of chemist-4-u.com, said: "University is a time when young people experiment and open themselves up to new things, but that doesn't mean they can't be safe while doing it.
"There's clearly still so much stigma around STIs and being honest with partners. It's as if Brits are nervous to discuss their sexual health for fear of losing their current partner."
He said too many people think they can rely on condoms to help reduce the spread of STIs. But while they're important, they are still not 100% safe. Male condoms are 82% effective while female condoms are 79% effective.
"The most effective way to stop the spread of an infection is not to have sex until it has been properly treated by a medical professional," he added. "Even then, it is important to be open with whoever you are in a relationship about your sexual health."
He added that putting someone else at risk of an STI "is just unacceptable".
People need to be aware that different types of contraception protect against different things, he said. For example, while a cervical cap or diaphragm work as birth control, they do not halt the spread of infections.
Using contraception – and telling partners about potential infections – is particularly important as syphilis rates have risen by a staggering 148% in England over the past decade and are now at levels not seen since World War II. Gonorrhoea cases are also at their highest level for decades.
Earlier this year Dr Olwen Williams, president of the British Association for Sexual Health and HIV, said the rise in both types of infection is "a huge concern".
If left untreated syphilis can prove life-altering, resulting in serious damage to the heart, brain and nervous system. In some cases it can prove fatal.