Forget Christmas pudding. In fact, scrap the turkey. Tesco is selling a £30 cheese celebration 'cake' - and it looks absolutely marvellous.
The 'cake' features a series of cheeses stacked on top of one another, not too dissimilar to a tiered wedding cake. There's a 15-month matured Cheddar, 10-month matured Red Leicester, creamy and mellow mature Stilton, Wensleydale with cranberries and blueberries, and St. Endellion Brie made with Cornish double cream.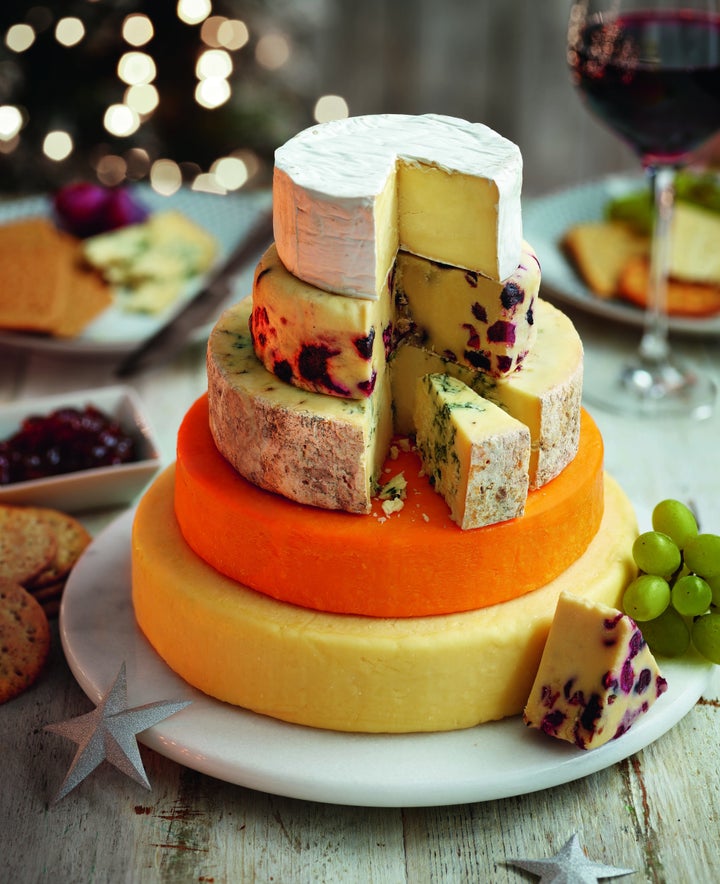 The product is part of the supermarket's 'festive food to order' range and, according to the website, will be delivered to customers between 20-23 December. That said, people are urged to order the 'cake' before 23:45 on the 14 December to ensure they get it in time for Christmas.
Once delivered, the cake should be kept refrigerated and consumed within three days after opening or by the date shown on the packaging.
"This cheese tower is sure to impress your guests and makes a great festive centrepiece for your buffet or Boxing Day table," says Tesco.
We'd be inclined to agree.