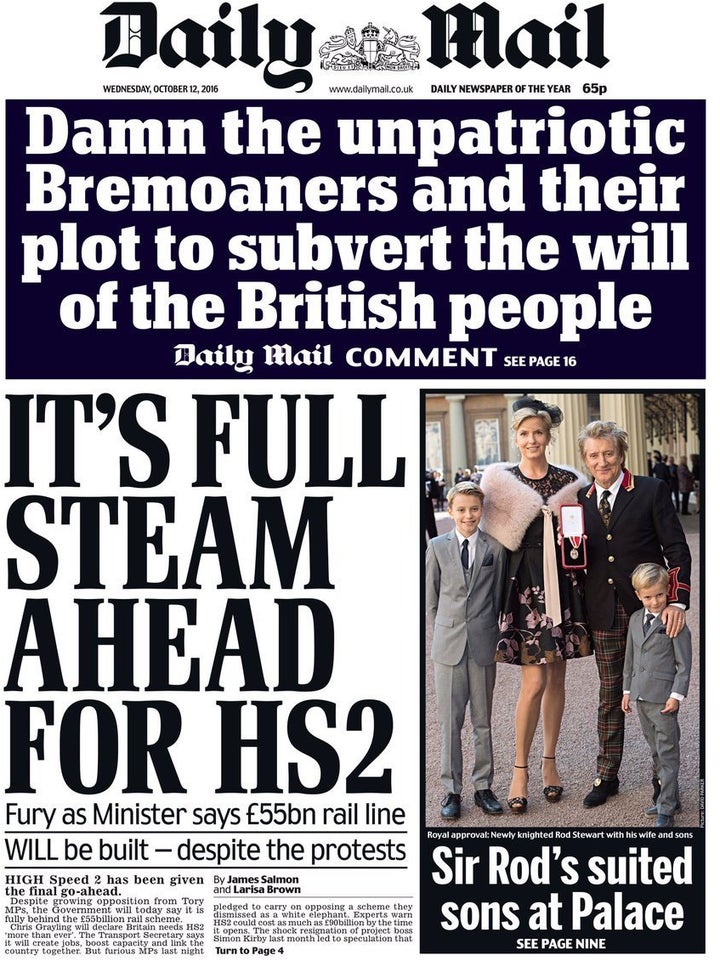 Tim Farron has accused The Daily Mail is guilty of being exactly what it has accusing people supposedly trying to oppose Brexit of being - unpatriotic.
The Lib Dem leader also said the Remain campaign lost the EU referendum in part because it "allowed Leave to own the flag" and was "squeamish" about patriotism.
It trailed a page-long comment piece that attacked "whingeing" and "contemptuous" people who were, it said, "playing anti-democratic games" to prevent Brexit.
"The notion that there is anything British about rolling over in the face of narrow defeat is utterly and totally and ridiculous," Farron said.
"I am not squeamish about patriotism. I am very, very patriotic. What we saw, amongst the reasons the referendum was lost, was because we allowed Leave to own the flag and own patriotism
I don't see how making the country tangibly poorer, less important, less powerful, less relevant in the world is anything other damaging to your country and there an anti-patriotic act.
"So the Daily Mail are anti-patriots. I am a patriot."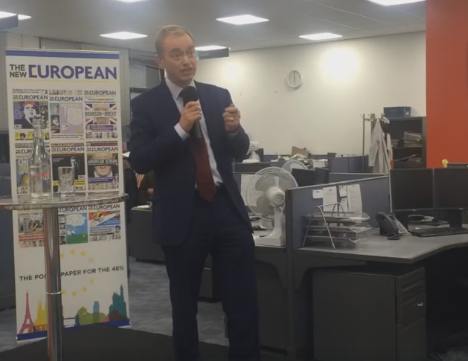 Farron has committed the Lib Dems, who have just eight MPs, to opposing Brexit.
At the New European event, he also condemned "Hard Brexit", saying: "It is undemocratic to take a vote that narrowly said 'leave the European Union,' and pretend it said 'pull out of the Single Market'."
He said "severing our ties with all European neighbours" amounted to a "theft of the result".