Liberal Democrat leader Tim Farron has launched his strongest attack yet on Jeremy Corbyn's leadership, describing him as a politician "who makes IDS look like JFK".
In an interview with HuffPost UK, Farrron suggested that his party could overtake Labour as the main Opposition within a few years as Corbyn led it to a historic defeat.
Speaking ahead of the Lib Dem spring conference this weekend, he said the Labour leader and his close allies were seen as both "incompetent" and "toxic" by the millions of centre-ground voters needed to win a general election.
Farron declared that Theresa May's Tory government had proved to be "divisive and mean-spirited", but claimed Corbyn had failed to expose it its flaws or hold it to properly to account.
"He is the most ineffective, poor quality opposition leader probably in the history of British politics," the Lib Dem leader said.
"He makes IDS [former Tory leader Iain Duncan Smith] look like JFK [American President John F Kennedy]. It is shocking.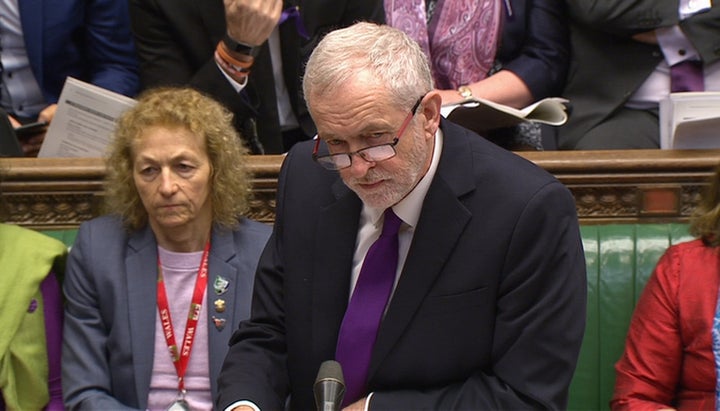 "Looking at it from the outside, you kind of think 'where is this red-blooded socialist alternative?' You'd think if he was bringing it forward, maybe it might have been worth the pain.
"But the hard left seem to have taken over the Labour party and they are just being incompetent, they are not being radical."
Recent opinion polls have given the Conservatives a poll lead over Labour of up to 19 points, and Corbyn has suffered the embarrassment of his party losing the Copeland by-election to the Tories last month.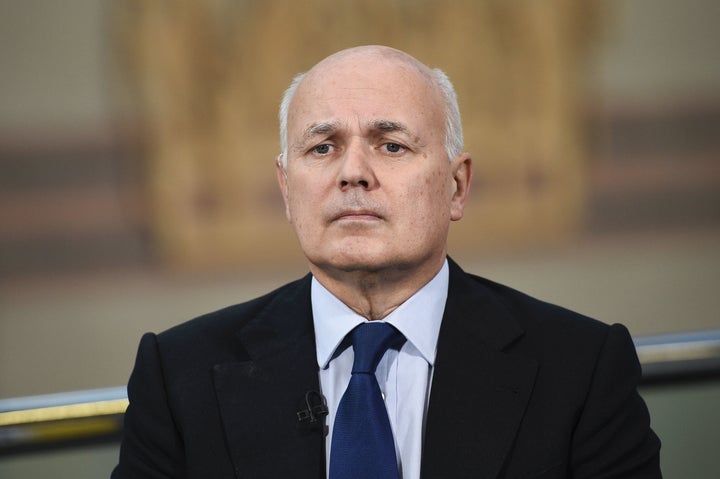 And although he has won two landslide leadership elections among his own party members, Corbyn's personal ratings have continued to be poor among the wider public.
IpsosMORI's leadership ratings for February 2017 put Theresa May on +6% and Corbyn on -40%. Farron was on -19%, although with more 'don't knows' than the other two party leaders.
Duncan Smith faced similar negative poll ratings before he was ousted as Tory leader by fellow MPs in 2003, after just two years in the job.
The Lib Dems suffered a spectacular collapse in their Parliamentary presence at the 2015 general election, as voters punished their coalition with the Tories by slashing their MPs from 57 to just 8 in the space of five years.
But the party has seen a boost since the EU referendum, winning the Richmond Park by-election from the Tories on a big swing and clinching many council by-election seats too.
Farron compared the Lib Dems to Keir Hardie's Labour party in the early 20th century, when it went from a handful of MPs to beating the then Liberals as the second biggest political force in Britain.
Asked if his party would get more than 20 MPs in the next election, he replied: "You've got to be very careful about making predictions. I will observe the fact that Keir Hardie led a party with fewer MPs than I've got, less than a decade before the Labour party overtook the Liberals."
[Editor's note: In fact it took Labour 23 years to go from two MPs in 1900 to overtaking the Liberals in 1922]
"We are in a situation where we have Conservative government that looks like it will be alive and well and intact for the next quarter of a century as things stand.
"So we either accept that and a modest improvement in Liberal Democrat fortunes as the Labour party sinks into oblivion. Or we decide we are not having this and that we will step into the place that the Labour party is currently in."
Farron added that Corbyn's leadership had proved ineffective just at the time when the country needed an effective official Opposition.
"In any event, if you say you are in favour of supporting refugees, or people on housing waiting lists or people in desperate need of social care, and you make yourself the most unelectable Opposition in living memory, you betray all of those people.
"There is nothing Mandelsonian and grubby about wanting to win. Winning is the means by which you make people's lives better. Britain needs a decent, strong progressive alternative to the Conservatives. It isn't the Labour party, therefore it must be us and we are determined to fill that space."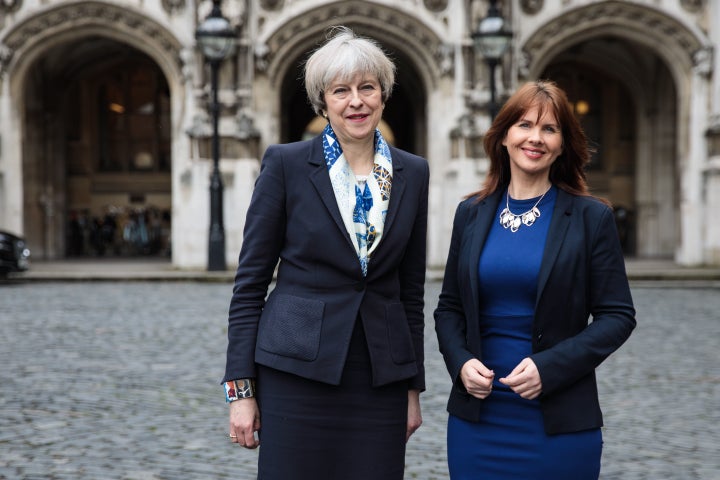 However, when asked by HuffPost UK if he would rule out ever taking part in any coalition government with the Tories, Farron replied: "If you are serious about power then you should never go ruling things out."
He added: "I think our job is to be an alternative to the Tories."
The 46-year-old Lib Dem leader said that his party was on the up but wanted to make more progress in 2017.
"After a year of really, really good, encouraging results, Parliamentary by-elections, local elections - we just beat the Labour Party in donations for the first time ever - there's a real sense that we are not just back but back with a real purpose, a real mission.
"And the country really needs a strong opposition alternative to the Tories. With Labour being the state they are in, we are more than prepared to provide that role."
Like Labour, the Lib Dems have nearly doubled their membership since the 2015 election, with their 85,000 membership the highest this century. Their spring conference in York this weekend will see the highest ever attendance for such an event since the party was founded.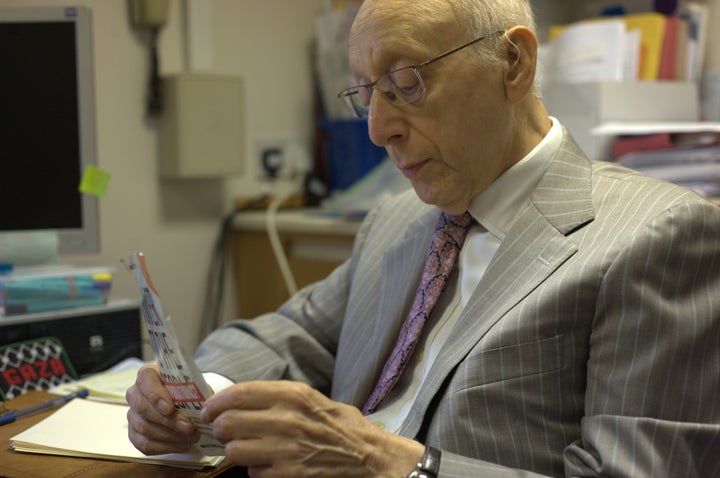 The next Labour target in Lib Dem sights is the Manchester Gorton by-election, triggered by the death of Sir Gerald Kaufman.
The party has already selected its candidate and thinks it has a chance to run Labour close in the inner city seat.
"It's a huge Labour majority. It is already established that we are the only serious challengers in the seat," Farron said.
"We believe 62% of people voted remain, it's a very young constituency, diverse and a mobile population. So who knows? We take the view that elections are there to be fought seriously."
He said that one message to voters would be that Labour is "holding the Conservative party's hands in taking us off the hard Brexit cliff-edge".
"If people in Manchester, speaking for the rest of the country, want to give the Liberal Democrats the ability to create a proper, strong opposition to the Conservatives, they've got a great powerful chance to do so," he said.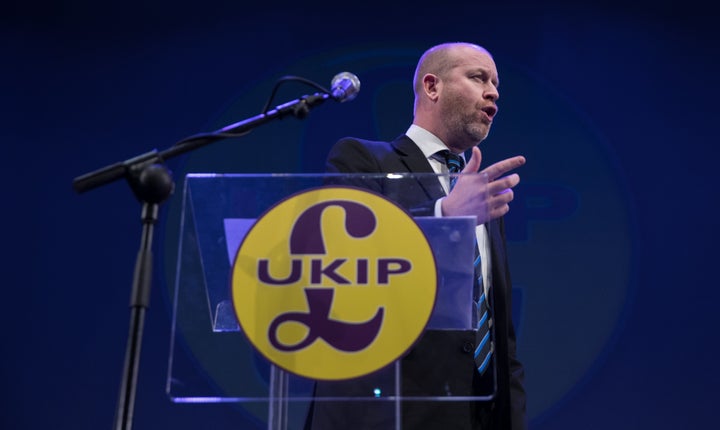 Put to him that the Lib Dems were often still in single figures in national opinion polls, and behind Paul Nuttall's UKIP, Farron said his party was heading in the right direction.
"First of all there's been a significant shift in the polls in the last six to eight months. We want it to be more. We will carry on fighting to make sure that it is more.
"You've always got to be careful that you don't overstate your position…but the pattern is immense. It's not just the odd win here and there, we made 32 gains since the referendum and all the other parties, Labour, Tories and UKIP have all lost at least half a dozen, more like a dozen seats each. So there is a clear pattern.
"Where there isn't a pattern is to where we are gaining seats. So we are gaining seats in Cornwall and Devon and all those sorts of places where there's a strong Liberal Democrat heritage and we are gaining seats in Rotherham and in Sunderland and in places where frankly there isn't.
"We are gaining seats in places that were 'Remain'. But we are gaining more seats in places that voted 'Leave'. Britain is bigger than Brexit and people want a real alternative to the Tory party. They see the Liberal Democrats back in the game."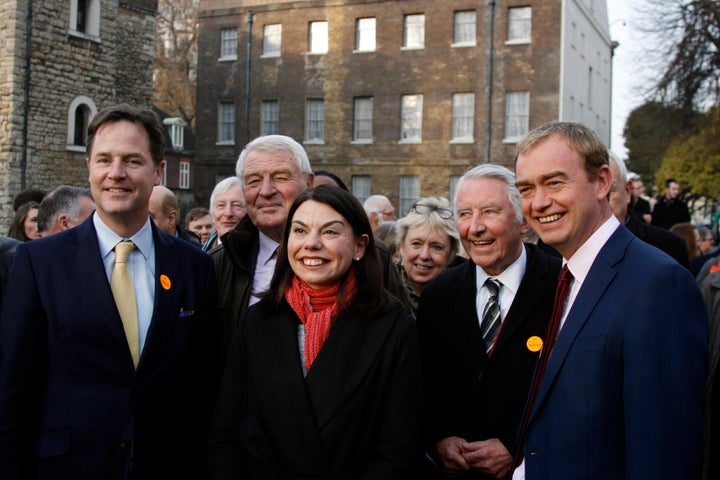 The Lib Dems scored an impressive victory in Richmond Park and North Kingston last year, with Sarah Olney taking the seat from Zac Goldsmith to overturn a huge 23,000 majority.
Farron said that while he was grateful for the Green Party's decision to step aside, he did not see a 'progressive alliance' with Labour as viable as long as Corbyn was leader.
"To put it bluntly, when Jeremy Corbyn's party insisted on standing in Richmond Park, I was secretly delighted because the last thing we want is to be in a position where we are giving any sign of being allied with a party whose leadership is so toxic, not just on the issue of Brexit but on so many other things too.
"What I want to do is to remove the Conservatives from power to make sure we have got a progressive, decent government that can rule for the whole country. The one thing that will make sure we are not able to do our part in that is if the Labour party drag us down."
Asked if the Lib Dems could form an alliance under a new Labour leader, Farron replied: "We look at the world as we find it. I want to work with other people."
A senior Labour source hit back at Farron on Tuesday night, telling HuffPost UK: "As usual, Tim Farron is more concerned with attacking Labour than this divisive and failing Conservative government, and now we know why.
"He shamelessly refuses to rule out a coalition with the Tories, effectively endorsing their reckless approach to Brexit. It's hypocrisy of the worst kind, driven by a desperation for power and devoid of any principles."