Tim Farron has again refused to answer whether he believes gay sex is a sin or not.
The Lib Dem leader,who is a committed Christian, has been under pressure to clear up his view on LGBT rights.
"I am not going to give you an answer to that question," he told Sky News' Darren McCaffrey on Monday afternoon when asked.
"One's personal faith is one's personal faith. What counts is your actions and beliefs in politics."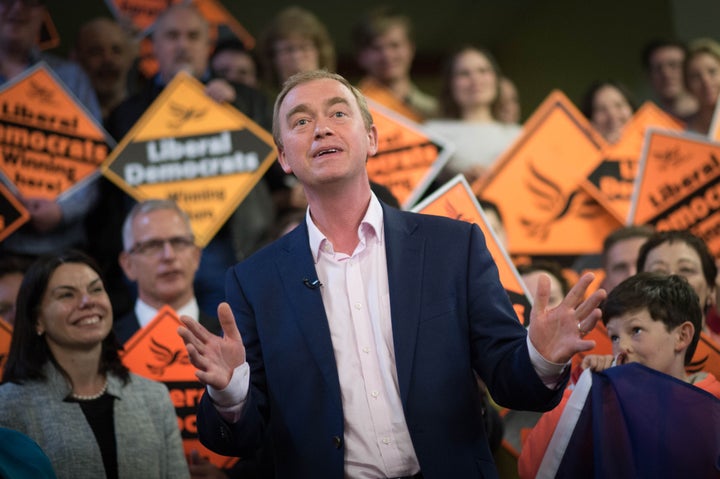 Farron said today he had a "track record" of over 30 years of campaigning in favour of LGBT rights including opposing Section 28.
The Lib Dem leader said he "supports people's right to love who they love, to be who they are, to marry who they marry."
He added: "I am passionate about LGBT issues, it has been the heart of our party's programme for decades and it will continue under my leadership to be."
Farron has said he does not believe being gay is a sin. However he has repeatedly dodged questions about whether he believes gay sex is or not.
Appearing on ITV's Peston on Sunday programme, Labour MP Liz Kendall claimed "a lot of people will be appalled" by Farron's refusal to answer.
Farron's views on homosexuality came to the fore when he was elected Lib Dem leader in 2015.
Despite initially backing the Same Sex Marriage Bill in Parliament, he abstained on a final vote on the measure in 2013 - a decision he later said he regretted.
Vince Cable, the former Lib Dem Business Secretary who is standing for reelection in June, defended his party leader on Sunday, saying Farron's voting record is of a "Liberal MP".